If you're one of the many who's got themselves a new puppy in lockdown, you're not on your own.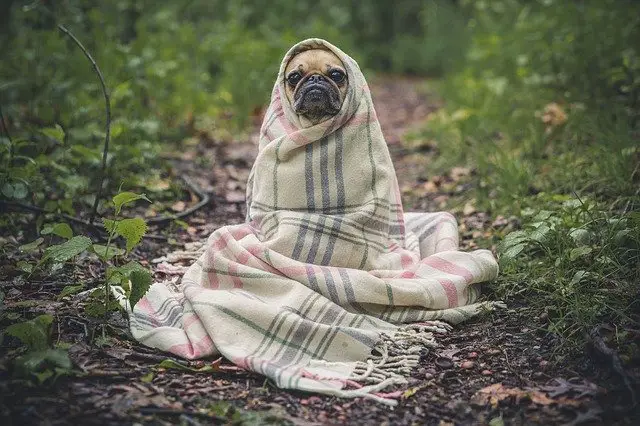 Owning a dog is a rewarding experience and with all that extra time on our hands, lockdown has been the perfect opportunity to welcome a new addition into your home.
But it's important to remember that it's also a huge commitment – your canine companion depends on your entirely for their survival, from feeding to regular exercise, as well as overall health, happiness and wellbeing.
Whether you're learning the ropes with your new furry friend or weighing up the pros and cons before taking the leap, these five tips for taking care of lockdown puppies are sure to help you and your new family member get settled.
Routine
It's hard enough keeping a routine for yourself, let alone another being.
So it's easy to convince yourself to skip the odd walk on cold, rainy days.
But it's super important that your dog's routine remains consistent, from walkies to feeding times – it gives them the structure they need and cements their trust in you as their caregiver.
Preparation
Your dog will be used to having you around all day, every day.
So it'll come as a bit of a shock to the system when you're back to work and Rover has to spend long stretches of time without you.
Get him used to it before you get back to work – where possible, leave him home alone from time to time, even if it's just to pop to the shop at first. This gradual acclimatisation will help ease the inevitable separation anxiety.
Healthy diet
It's tempting to slide your little buddy the odd treat off your plate – a chip here, a bit of pizza crust there.
Most dog owners do this every so often. But it can add up, having a negative impact on your pup's health. Not to mention, these little nibbles can contain hidden nasties that can cause bad reactions and in worse case scenarios, be fatal for Fido.
Keep you eye on just how many treats your dog is getting, and try and find healthy, dog-friendly treats for them to enjoy in moderation.
Vet
Don't wait until it's an emergency. Make sure your dog is registered with a trusted veterinary practice as soon as possible.
Aside from any unexpected treatments, it's also important for your pup to receive vaccinations in their early years.
A veterinary practice partnered with Avacta Animal Health, allergen specialists – your rambunctious pup ends up nibbling on something they shouldn't
Day care
Depending on your post-lockdown plans, finding a doggy day care, or at least a dogwalker who can spend a little time with your pooch during the day, is a great idea.
It doesn't have to be a permanent arrangement, as these services can be costly. But they can be useful on a short-term basis, whether helping your dog adjust or simply planning around busy phases of your life.
We hope these five tips bring delight to the doggo in your life.
Any advice for new pet owners in lockdown? Share your wisdom in the comments below?