Attending nursing school is not a joke. It requires a lot of commitment, motivation, and focus. The situation is even worse if you are a parent who needs to have time for their children. As a parent, you will be forced to balance between parenting and pursuing nursing programs. Nevertheless, there are things you can do to successfully complete your nursing programs without sacrificing your responsibility as a parent.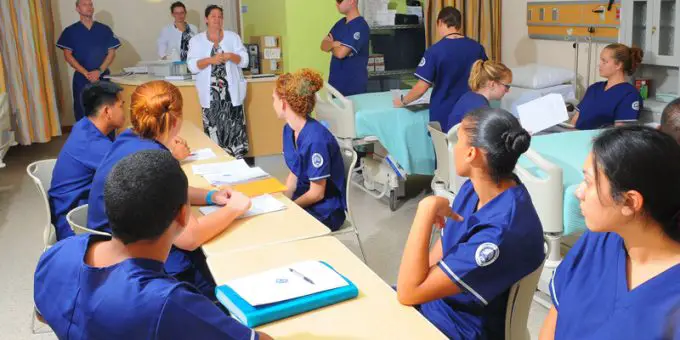 image source: here
Some of them include:
Getting an Online Degree
Different universities offer different online doctoral nursing programs. Bradley University, for instance, offers programs like the MSN-FNP (Master of Science in Nursing – Family Nurse Practitioner) degree and DNP-FNP (Doctor of Nursing Practice – Family Nurse Practitioner) degree. The MSN-FNP degree is arguably the best choice for those who want to treat patients in clinics, while the DNP-FNP degree is worth considering if you want to keep on getting promotions in a healthcare organization. As a mom, you can choose between the two degrees or start with MSN-FNP and later pursue DNP-FNP.
Make Friends with Fellow Moms Enrolled in Nursing Programs
You must know that you are not the only parent that is also a nursing student. Therefore, try to look for other people in a similar situation and then keep them as your friends. Through this, you will share different experiences like balancing nursing education and parenting. You will also be able to join various worthwhile discussion groups to help you understand your programs better.
Make Sure You Have a Study Space
Look for a cool, quiet place where you can study with minimal or no interruptions. Let your family, especially kids, know that mommy is busy and should not be disturbed. Ideally, be sure to switch off your mobile phone to get the most out of your study time.
Be Organized
This will really help in the long run. As a parent, you need to know when it's time to study and time to be with your young ones. Those who have attended a nursing school will confirm that courses do not end when you walk out; you need to study at home as well. With this in mind, it is advisable to stay organized by dividing your time between working and parenting. Get home, freshen up, study for maybe 2 hours, and then you can have family fun time.
If You Must Go to Work, Make Sure You Are Flexible
Nursing programs, like nurse practitioner doctorate degrees, demand a lot, and it is not recommended to have a full-time job. However, you can have a part-time job as long as you are flexible. In most cases, your school schedule will be changing every 2 months and you need to cope with this without sacrificing your parenting responsibilities. Make sure your employer understands your situation and is willing to assist you.
A nursing degree can be a great way to further your career. But in order to successfully complete them, you need to be passionate, committed, organized, and focused.