As more and more people started becoming more financially aware, an increased number of people have been starting to turn their heads to the benefits of stock and forex trading. While investing and trading are among the best decisions you can make, especially when you want to grow your wealth, the process can be rather tricky. Other than acquiring all the right tools, obtaining the needed knowledge, and getting comfortable with the flow of the market, you will need to open a brokerage account to get started. There are many brokerages available on the market and finding the right one for your needs is easier said than done, and this is why we are here to tell you 6 important things you need to know about brokerages.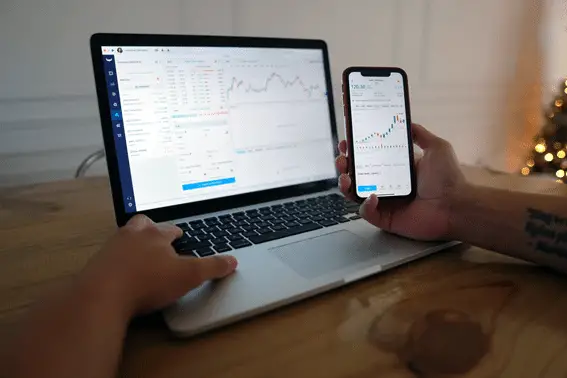 Reasonable Account Minimums
To activate a brokerage account, you will usually be required to deposit a certain amount of money into your account. The minimum balance differs from one brokerage to another; you will find that some request as little as $500, while others ask for thousands of dollars. The amount of money that investors would be willing to pay highly depends on their level of expertise and how much money they are planning on investing. If this is your first trade and you are planning to invest a thousand dollars, it wouldn't make sense to go for a brokerage account that requires a minimum of $2000. What is affordable and reasonable for someone else may be too much for you, and vice versa.
Various Investment Alternatives
When you are choosing a broker, you must consider the different investment options and decide how you want to go on about your venture. Typically, the most common investment options are options, bonds, mutual funds, exchange-traded funds, and of course, individual stocks. Most people invest in mutual and exchange-traded funds because they allow for a great range of assets. You need to ensure that the broker has a wide array of accessible funding if you plan on investing in one of these alternatives. Aside from that, you should also make sure that they offer them without a fee.
Keep in mind that not every brokerage provides foreign currencies or futures for trade if you plan on investing in either. If you are planning to trade currencies, make sure to search for the best online forex brokers before you start. Look for a brokerage that suits your needs, whether you are looking to pay zero commissions, need one with a user-friendly smartphone application, or prioritize great customer support.
Many online brokerages come with multiple unnecessary additional fees. For most brokerages, commissions are a vital aspect of any transaction, whether you are buying or selling stocks. However, you should avoid any brokerage that comes with extra fees, such as fund transfer fees, withdrawal fees, inactivity fees, and annual fees. You may be surprised by the number of brokerages that have these in place. Though just like several brokerages request them, many others don't.
Although commissions are usually an integral part of many processes, as we mentioned above, you should not settle for any rate. You will find that many brokerages don't require additional fees yet have very high commission rates. Keep in mind that the amount they charge you with each trade will be deducted right from your returns on investments. Some brokerages offer zero commissions but may charge additional fees. Your best bet is to compare your options and settle for the best deal.
Accessibility and User-Friendliness
An accessible, user-friendly platform should be at the top of your priorities. No one would ever want to risk losing the ability to withdraw money, make trades, or check in on their current trades. This is why when you're choosing a broker, you should make sure that their website and mobile app are easy to access and navigate through. Brokerages with great customer support should also be prioritized.
Many online brokers provide educational resources that can help you learn more about your novel venture. Any investor, regardless of their level of expertise, needs to have some level of information before they invest or trade. The best thing that you can do is find a brokerage that will provide you with all the data that you need, whether they offer detailed analyses of the performance of different stocks and funds or provide third-party research.
As more people discover the importance of having multiple streams of income, more people show interest in the different types of trading. Whether you want to invest as a side hustle or turn your trades into your main source of income, you need the right brokerage to get started. Considering the complex process of trading, we collected these 6 important tips you need to know first to help you choose among the multiple options in the market.