Abu Dhabi is the UAE's capital city and the second-most popular city in the country. It lies on an island, which extends to the west coast of the Persian Gulf.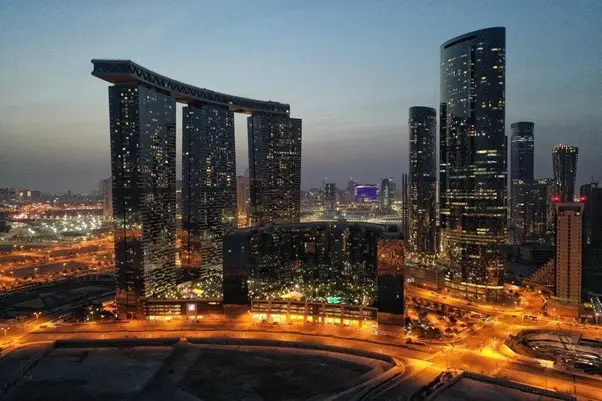 What used to be a pearling village has now developed into a financial and political center. It has also become home to the multicultural society, with a good welcome spirit and dining spot, thrilling foodies with its diversities.
Plus, there is a lot to do, which you may find yourself planning another trip to this city so as to catch up on everything that you couldn't fit in with just one visit. 
To help you make your trip a success, especially if it's your first time to travel to Abu Dhabi, the following are tips from the individuals who have toured the city for the 10th and 12th time:
Find Flexible Booking Policies
There are a couple of reasons you may need to change your booking dates. For instance, travel regulation might have changed, you may have fallen sick, or Covid-19 cases can be increasing in your destination.
Airlines, which serve the UAE, including Etihad, have introduced a flexible booking policy so as to give clients peace of mind. The airline also announced that passengers might look at the Etihad ticket price online and buy three adjoining seats on their flights to ascertain a greater personal bubble when traveling.
Learn the Rules of Taking Pictures
This can be difficult for modern globetrotters, particularly photographers and Instagrammers. However, taking pictures and captioning them on social media platforms is somehow tricky in the city.
Just because some things are in public doesn't mean you may take their pictures and post them. In other words, avoid photographing things that have to do with people or the government, especially if you don't have their consent.
Normally, taking pictures of individuals in public without their direct and clear consent is regarded as a violation of privacy. This especially goes for taking pictures of women.
The city has a few options for living your life in the grandest way possible. Especially in March, the number of tourists visiting different places in the city rises rapidly.
For instance, Sheikh Zayed Grand Mosque is a unique worshiping place that captures the interactions between world cultures and Islamic culture beautifully.
People count it as one of the biggest mosques globally, and visiting it is the best thing to do in the city in March. Apart from the mosque, you can also visit:
Emirates Palace

Corniche

Etihad Towers

Aqua Park

Ferrari World

Be Conversant with the Weather
With the desert surrounding the city, Abu Dhabi is basically an oasis. This means the weather is dry and hot with bright sunshine throughout the year, the summer months being the most brutal times.
The best time to tour the oasis can be May and September. Though with air-conditioned bus stops, the weather doesn't play a role here.
Although it's traditional to spot Emirati men dressed in Kanduras and women donning an abaya, paired with a headscarf, tourists don't necessarily have to follow suit. Though it's best to dress more modestly than you do back at home.
Men need to avoid wearing sleeveless shirts or tops in public, and women must leave their short shorts, plunging necklines, and skin-tight outfits at home.
However, the times are changing, and now it is common to spot women at the hotel pools and beaches wearing bikinis and skirts in a shopping mall.
Plus, there is an exception to dressing codes, such as putting on form-fitting athletic gear if you are taking part in any sporting event.
Acquaint Yourself with Visa and Passport Details
Access to the city is simple, and citizens from different countries may enter without having a visa and passport. Though there is a limitation on the amount of time an individual may spend in the city, based on nationality.
For instance, Germans, Swedish, and Italians may stay in the UAE for three months with a tourist visa, but it's not renewable.
Final Thoughts!
While Abu Dhabi might lack the international cachet that Dubai has, the city is worthwhile to visit. When you tour the city, remember to respect the culture and local customers. This way, you're sure to have a great experience in Abu Dhabi.