You're looking to go on a vacation, and you're smart about choosing your destination. Let's talk about why a motorhome may be the smartest way to get there and have fun along the way.
Traveling by motorhome or RV is increasing in popularity, and with a thriving rental market the good news is that you don't have to own one to enjoy the experience. With this in mind, here are 7 reasons you should think about taking your next vacation by motorhome.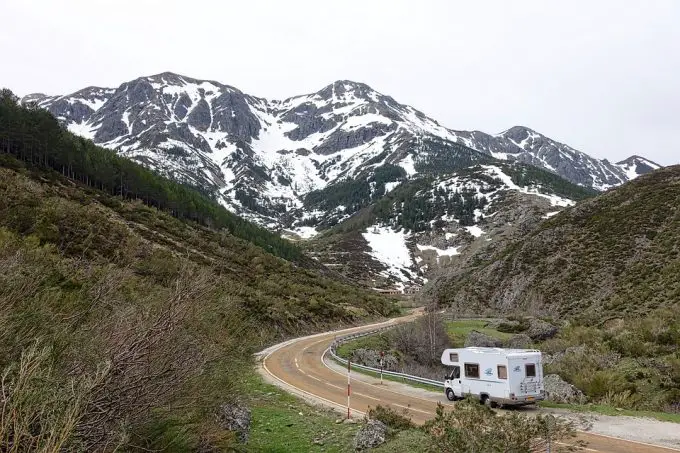 Reason 1): Your Wallet Will Thank You
Because you're behind the wheel of a motorhome, you get to decide where it goes – and that means you can be budget-conscious and smart about money. There are many ways to make your motorhome vacation easy on the wallet, from choice of campground to the fact that you can actually cook your own food (and more about that below).
On that note, you'll also want to think about a motorhome warranty to limit your financial risk. For motorhome coverage Good Sam Pay-As-You-Go Extended Service Plans are the way to go.
Reason 2). Your Family Will Thank You
A better vacation than a family motorhome trip has not been invented. Think about it: plenty of room for younger children to keep themselves occupied, not to mention a portable potty to avoid accidents and frantic quests for obliging gas stations, supermarkets, or out-of-the-way foliage.
For older children, a motorhome provides more leg room and a more comfortable experience reading a book or keeping themselves occupied with a tablet or computer.
In addition to the bathroom, your family will no doubt appreciate being able to go to the cupboard or fridge for a snack when they're hungry.
Reason 3). Your Pets Will Thank You
For families who can't live without their pets, a motorhome may well be the only practical way to travel. Again, the key here is space: the interior of a motorhome is essentially a compact family room, meaning there's enough room for a well-behaved pet or two (possibly three).
Additionally, think about the added convenience of being able to bring your pet's food, bed, toys, and anything else they might need.
Reason 4). You Can Enjoy Your Favorite Foods
One of the best aspects of traveling by motorhome is the ability to enjoy your favorite foods while respecting your budget as per Reason 1 above. This may be particularly important for people with dietary sensitivities or restrictions, or if you simply want to make sure you continue to eat healthily while you're traveling.
An additional thing to consider is that one of the biggest ways in which traveling can eat up your budget before you realize it is food. When you're at home, you have whatever combination of raw ingredients, canned foods, and leftovers to help you out, but very often traveling means eating out two or even three times a day.
Reason 5). You Can Bring A Lot of Stuff
This one is a bit of a no-brainer on the surface, but take a moment to really think about it. What do you want to do while you're traveling on vacation? What sounds appealing to your family?
Fishing? No problem, put the poles, tackle, and everything else in one cupboard.
Canoeing or kayaking? Kayak carriers are a thing.
Bicycling? There's probably still room in that corner – or maybe put them on the bike rack.
Snorkeling? Easy.
When you think about it, a motorhome can be a motor home, a home base for numerous vacation activities. This can also be great for accommodating different interests in your family.
Reason 6). You Can Stay Really, Really Comfortable
There's no place like home, unless it's home on the road. A motor home offers you the ability to stay very comfortable while you're traveling.
Take a moment to think about what it takes to stay comfortable while you're on the road.
We're not just talking about the desperate hunts for the next restroom. Think about camping, and cold nights with everyone huddled in their sleeping bags in a tent.
Alternatively, you can put down the money for a motel or hotel. Here, your options are "economy" – still pretty pricey, and with the distinct possibility of questionable hygiene – and very pricey.
If you thought eating out every day was expensive, it probably has nothing on staying in a motel or hotel. A motorhome, on the other hand, offers you comfortable accommodations every night at no additional charge.
Reason 7). You Can Experience Many Wonderful Places
In case it doesn't go without saying, this is yet another reason to travel by motorhome. With a comfortable home base, you can travel in style while experiencing numerous wonderful destinations, from national and state parks to RV parks to any tourist destination you can think of.