Europe tour is always in our bucket list. Who would miss a chance of enjoying the awestruck geographical beauty? Other than that every country in Europe has its own historical significance and of course varieties of cuisines to try. We have seen many beautiful locations in the movies, but to actually be present in those locations and enjoying the beauty—this feeling cannot be described in words, even thinking about it, is giving me Goosebumps. Now think about visiting those lovely cities on a cruise—mind-blowing right? Not worrying about where to eat, or which flight or train to catch to visit the next destination sounds like an awesome idea. If setting sail is on your mind, we will recommend you start with Northern Europe.  You might think why Northern Europe, it's because you can explore many cities within 8-9 days
Of course, a cruise vacation is not cheap, but if you can choose the best cruises with the correct itineraries, then you can make the most of your investment.
It is definitely about enjoying the natural beauty, but also there are other several reasons that you should start planning a cruise vacation.
The whole European continent is bound by oceans and Seas, so many major cities of Europe are easily accessible for the cruise-travelers. The hidden photographer in you will cry in ultimate happiness because of the mesmerizing view from the deck.
You don't need to think about the bus or train route so your stay will be comfortable and worry-free, plus one more thing will be your advantage, as there are many cities in Europe, the languages are different. You don't have to bother about using google translator or know the native language because the primary language that is going to be used is English.
Cruises in northern Europe generally sail at night and reach the next destination port early in the morning so you will have lots of time to explore a city.
These cruise travel planners know when is the best time to travel so you can be sure to have good weather at the time of your vacation.
As I said before this type of cruise vacation is not cheap; still, the cruises mostly deal with U. S DOLLARS, if you calculate, correctly you would see it will be less expensive in comparison with American Currency.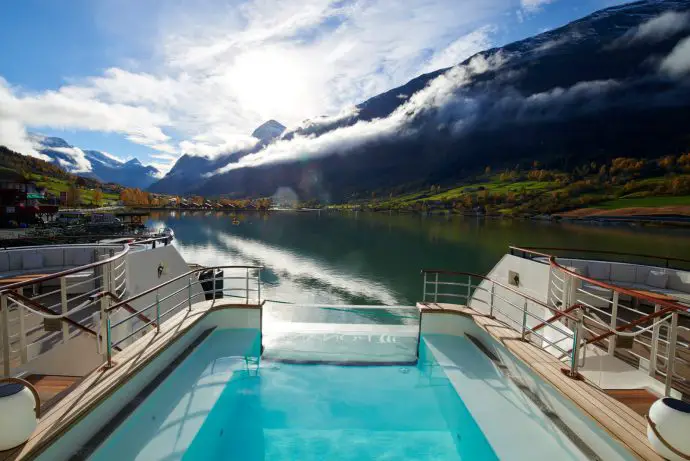 What to consider before confirming a cruise vacation?
There are so many things that you have to keep in mind before you confirm your vacation plan with some travel planners.
You have to know about the food they are going to serve you. Though these cruises maintain excellent and proper hygiene for their own impression still you need to check it. You should clearly mention what type of food you want. If you are traveling with children, you have to be extra cautious in this matter.
Well if you are vacationing, then it's not hard to guess that you will need some beverages (the adult ones). Do check with the offers on beverages.
Be a hundred percent sure about safety and security. It's not about only you or your family members, your belongings should be secured too.
Now coming about the itineraries, the cruises in northern Europe offers many itineraries. There are some cruises which start and end in different cities or in the same town. The choice would be yours as per your preference and your budget.
The room you are gonna stay at should be worth paying for. Please check with the room sizes, the amenities that come along.
If you are looking for shore excursions, then you need to see what the cruise lines are offering.
When you find suitable cruise options, now is the time to give you some tips while you are on your vacation.
To get over the jet lag phase, arrive in the port (the starting point of your cruise) at least before one day.
Know which things you cannot carry onboard. Skip packing those things.
Unpack your belongings carefully. If you unpack all your things at once, it will make your cabin looks smaller.
Go and explore the ship as much as you can. Find every nook and corner where you can sit and relax and of course click the best pictures.
This is not going to be a low-energy sloth tour. It will be an active itinerary, so you have to be prepared for it.
As I mentioned earlier that these cruises only sail when it is the best time, still for your convenience, I would suggest you go for the vacation between May to August.
What I can say is that you will not regret going for the northern Europe cruise vacation. You will not only appreciate the architectural treasures, the museums, the fantastic landscapes or snow-capped summits but also you definitely would enjoy the services the cruise lines are offering. I'm sure you will cherish these vacation days forever. So, what are you waiting for? An incredible journey is waiting for you, go and make the most of it.