Directly above the United States is the beautiful country of Canada. Unless you have been fortunate to travel there quite a bit or read about it on your own, you may not be as familiar as you'd like to be with our neighbors to the north.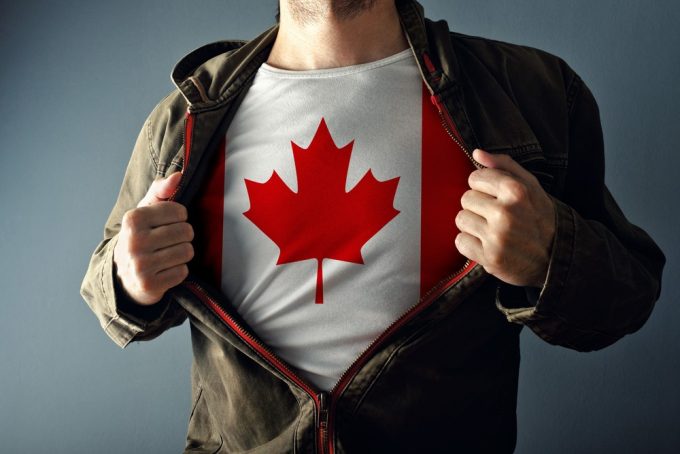 In order to learn more about Canada, including some basic facts, its culture, size and businesses, we have created this handy guide that will make you more of an expert on the lovely country north of the U.S.
With this in mind, let's get going on learning about Canada and all its glory.
Quick Facts About Canada
Canada became a nation on July 1, 1867. At the time, only four provinces signed the Constitution Act of 1867: New Brunswick, Nova Scotia, Ontario and Quebec. Over time, the rest of Canada's provinces and territories also signed the act, transforming the country into its current form with 10 provinces and three territories. Interestingly, despite its rather large size, Canada does not have a huge population; most people live in the southern part of the country. In all, it is home to 36.7 million people, which means fewer people live in Canada than in the state of California.
Sports and Culture—Got Hockey?
Without a doubt, hockey is Canada's national pastime, but lacrosse boasts a longer history in the country. The sport was first created and played by the First Nations people. To keep everyone happy, in 1994 the National Sport Act was passed, naming lacrosse as the official summer sport in Canada and hockey as the official winter sport.
Common Misconceptions
Some people believe that because Canada is to the north of the U.S., that the country is freezing cold all of the time and that polar bears casually wander in the streets that are filled with igloos. While two-thirds of the world's polar bear population does reside in Canada, Trip Savvy notes that the weather throughout Canada varies greatly. Covering five time zones and stretching from the Pacific to the Atlantic Ocean, the country's southernmost tip lines up with Northern California and its most northern regions go beyond the Arctic Circle.
Canadian Businesses That We Know and Love
Canada is also home to a wide variety of successful businesses — some of which you may know or have guessed are Canadian, as well as brands and products that you have probably used for years without knowing they came from the north. For example, if you enjoy a refreshing Clearly Canadian sparkling mineral water beverage, the company lives up to its name: they are based in Toronto.
If you have purchased a high-quality and affordable home security camera system from Lorex Technology, they are also based in Canada. The company, which features a wide selection of hard wired and wire-free security camera systems, states right on their website that they are proud to be Canadian, with a head office in Markham, Ontario, Canada along with a second one down south in Maryland.
Dash2Retire features a great list of companies that few people realize are based in Canada — this includes McCain Foods and Cetaphil. Technically, Cetaphil is part of the Nestle company, but the product itself is made at a plant in Montreal.
Canada, Our Amazing Neighbor to the North
As neighbors go, Canada is virtually perfect. From its rich culture and lovely scenery to its friendly residents and plenty of booming businesses, it's clear to see that Canada is a wonderful country and place to visit and live.