Alabama State in Southeast US has now begun to push for the legalization of online gambling and lottery in a move that has been tagged as long overdue. However, it is a big ask for the state officials in favor of bringing lottery and online casinos to the state simply because nearly all forms of gambling have no regulatory framework in place.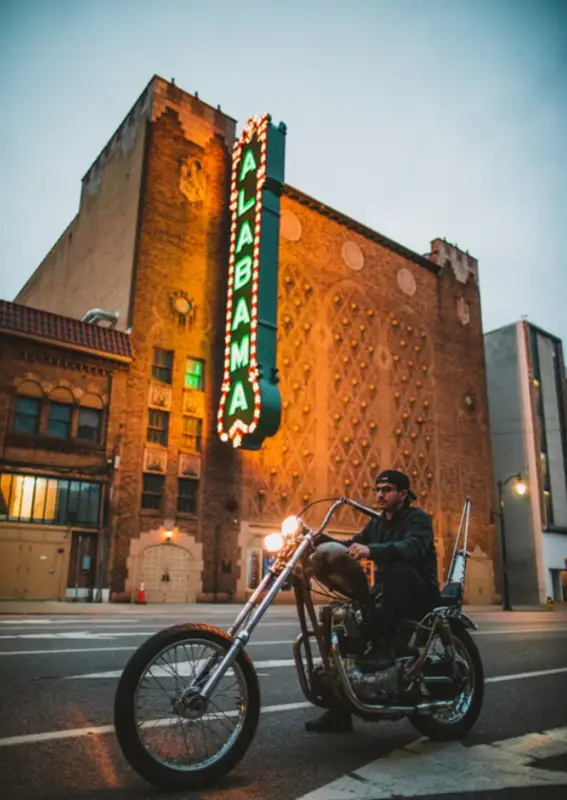 Even for land-based casinos to open in Alabama, they have had to take a similar approach to states like Florida where Indian tribes are able to open casinos in certain areas under the. Indian Gaming Regulatory Act in 1988. In the case of Alabama, the Poarch Band of Creek Indians opened 3 land-based establishments.
Yet Alabama laws on gambling had never been open to the idea of regulated commercial land-based or online gambling. In fact, according to Alabama online casinos information here, the only legal forms of gambling operating under state regulation are sweepstakes sites and electronic bingo.
A slight glimmer of hope came when the first commercial land-based casino was finally given the go-ahead and the state to operate bingo, while the state has also drafted the Alabama Sports Wagering Commission, which is specifically there for the future regulation of sports betting. As the old saying goes, once you open the door just a crack, it will soon blow wide open, and it seems current constitutional laws covering gambling in the state are about to do exactly that.
Advances in Tech & Tax Dollars Are All Persuasive Reasons for Legalization
In recent times, many states in the United States have embraced lottery and online gambling, in particular, online casinos, poker, and sports betting, after being initially opposed to the idea many years ago.
The previous rationale behind the original opposition to the legalization of online gambling in the state is easy to understand as authorities believed that online gambling and lottery pose too many challenges to regulate. Just a few years ago, there were several technical barriers that today's modern tech can easily solve – something New Jersey and Delaware already proved is now possible over the past half a decade thanks to solid information technology strategies.
Now there are 6 states online with casinos, and close to 20 have online sports betting. have gone fully online. For Alabama, the incentive to follow suit is one fueled by the lockdown, which saw people confined to their homes and state revenues drop dramatically, while other states reaped the benefits of tax dollars from online gambling.
Despite the situation, people were still able to play their favorite online games from the comfort of their homes, and this has made other states push for the legalization of online gambling and lottery, with Alabama being the latest on that list.
Amending the Constitution to Accommodate State Lottery
It is worth mentioning to mention that this is the first time since 1999 that the Alabama legislative committee is pushing for an amendment to the constitution to accommodate lottery sales and give it legal backing. Back then, the state lottery bill was convincingly defeated.
Since that crushing defeat, lottery, and all forms of online gambling have been considered illegal in Alabama. However, citizens who wanted could gamble online, while those who wanted to play the lottery had to journey to neighboring states to purchase their lottery tickets.
Perhaps the legislators have now realized the state's loss by not legalizing lottery and online gambling, which would have generated income, especially in the form of tax. In the new development, the House of Tourism and Economic Development has proposed that lottery sales should be allowed for retail and online sports betting at casinos in the state.
The bill sponsored by Chip Brown, a Republican Rep, is now set to go through debates before it can be passed into law. If the three-fifths majority of Senate and House of Rep members approve the bill, the state votes will then have to also approve it during the general election coming up in December before it becomes law.
Five Casinos May Offer Table Games and Sports Betting
The new bill to legalize lottery in Alabama will see casinos, lottery, and/or sportsbooks set up in existing dog tracks in Alabama, including Greenetrack, VictoryLand, Birmingham Race Course, and Mobile County Greyhound Racing Facility. And with plenty of tech companies already operating in the US, it will not take long for these locations to find a tech partner that will bring online casinos and/or sportsbooks as well as lottery systems to these venues.
What It Means for Alabama
If the bill gets the needed approval after moving to the Senate for consideration, it will be great news to the residents of Alabama as they will not have to cross the border to neighboring states before they can buy lottery tickets, while they could also for the first time have online gambling in the form of casino games and/or sports betting. The bill will create a commission (Alabama Education Lottery and Gambling Commission) to oversee and operate a state lottery and online casinos, while it is likely the Alabama Sports Wagering Commission will still regulate sports betting.
The commission will also be in charge of granting casinos gambling licenses which will be awarded once gambling platforms have their IT security to protect against cyber-attacks and guarantee privacy protection, game fairness (RNGs), and handling of finances correctly set up to meet licensing requirements. Furthermore, Alabama will set up a lottery trust fund where proceeds from the lottery will be deposited and used for scholarship programs and education purposes.