Clary sage, or known in the scientific world as Salvia Scarea, is a herb originating from the Northern Mediterranean basin in Europe, and was also found in parts of North Africa and Central Asia.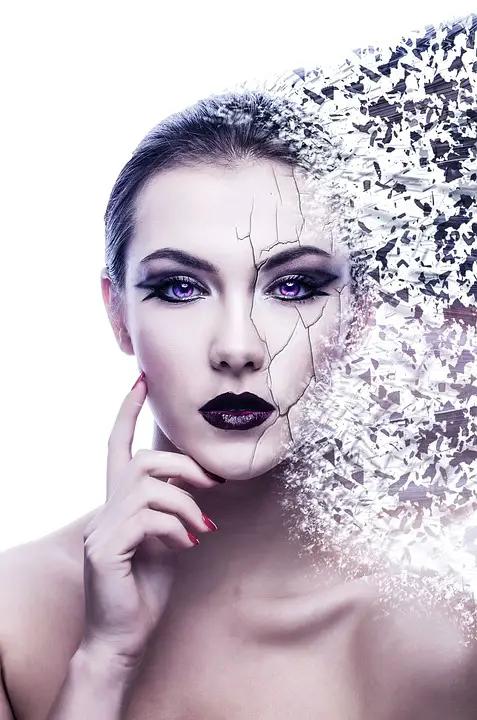 Clary sage has been used in medicinal practices for centuries. The name Clary comes from the Latin for "Clear" as clary sage was primarily used for tired eyes or issues pertaining to vision. Many ancient practices used Clary sage as a form of protecting and healing vision from premature aging, as well as sticking a clary sage seed into an eye to extract a foreign object. Due to this clary sage has many names including, Clary Wort, Clear Eye, Esalarea and Muscatel Sage. Aside from these old practices of eye health, Clary sage has found a resurgence in modern alternative medicine in the form of an essential oil and is commonly used for it's properties as an antidepressant, anticonvulsant, antispasmodic, antiseptic, aphrodisiac, astringent, bactericidal, carminative, deodorant, digestive, hypotensive, nerving and hormone balancing substance. On top of the internal affects that Clary sage oil can have on the body, it had recently become a popular ingredient in the beauty world, especially in regards to it's anti-aging properties. Originally used as a way to keep eyes young and healthy, when used on the skin in certain treatments, Clary sage has amazing ant-aging results as well.
Treats Hormonal Acne
    After being the "clear eye" herb that it was known for in ancient practices, Clary sage is now well known for it's hormone-regulating properties. Many mid-wives have been using clary sage with women in labor as the clary sage is known to help promote the natural labor process and aid in reducing the pains associated. In addition women who suffer from painful cramps and irregular periods can use Clary sage on their lower abdomen to help regulate periods and soothe symptoms of PMS. The fact that Clary sage is such a key component in the natural remedies of hormonal balances, it can be used to treat hormonal acne flare ups. On top of treating the symptom at the hormonal level, applying clary sage topically can help get rid of the acne that is already on your face. Clary sage has strong antibacterial properties and is a good astringent when diluted to clean out acne and fresher pores. Hormones are not the only culprits in regards to adult acne issues, stress causes and increase of cortisol in the body which can directly result in adult onset acne on aging skin. Whatever the root cause is for your acne issues, Clary sage can help fight the problem at the source as there are many benefits to using clary sage oil.
Erases Fine Lines And Wrinkles
    Clary sage essential oil contains antioxidants that are essential in anti-aging skin regimens and could be a key factor in erasing fine lines and wrinkles on your face and neck.
These antioxidants provide your body with natural protection against any free radicals that may damage skin cells and cause signs of premature aging. Clary sage can help to eliminate fine lines and wrinkles, especially when it is coupled with skin supporting oils or creams. Jojoba seed oil. Is a great skin nourishment that works alongside Clary sage to support skin health and moisture.
A product with medically proven anti aging properties, such as Acetyl Hexapeptide 8, and Pentapeptide-3, which are essential properties to fighting fine lines and wrinkles in aging skin, can be found in products like Stemuderm anti-aging cream. The natural ingredients such as jojoba oil blend well with Clary sage to truly showcase the benefits of these active ingredients and deliver the best results. Stemuderm is a anti-aging power house that combats decreases in elastin and the breakdown of collagen with the help of a skin nourishing oil like Clary sage.
Reduces Skin Inflammation
    Many skin related issues are not only cosmetic concerns, but also health concerns. Clary sage is an anti-inflammatory which means that a couple of drops diluted into coconut oil and rubbed on the skin can help to reduce the appearance of skin conditions like eczema, psoriasis, and rosacea. The Clary sage soothes and heals the redness, evening out skin tone while the anti-inflammatory properties reduce puffiness and any flare up associated with these skin conditions. Maintaining an overall skin health is a key step to decrease the appearance of aging skin and a natural remedy like Clary sage should be worked into a daily skin care routine in order to see results.
Regulates Oily Skin
    Because of the antibacterial and anti-inflammatory properties of Clary sage, it acts as an astringent for the skin, cleaning out and clearing pores of any sort of dirt, build-up or residue that could be blocking your pores and causing skin impurities, like black heads, acne and uneven skin tone. Using Clary sage daily as a toner by combining it with witch hazel and distilled water can give you a tighter and more firm skin and even complexion.
Solvaderm Stemuderm reviews shows that the benefits of Clary sage will in an anti-aging product helps reduce the signs of aging and keep skin looking young, supple and smooth. If you do not have a regular skin care regimen, consider using an anti-aging product like Stemudrm, an wrinkle treatment with Sage oil benefits.  
If not not then combine sage oil in natural remedy to create a total skin care process to reverse any signs of aging skin. Be sure that you are always diluting Clary sage with another naturally beneficial ingredient for skin such as coconut oil, witch hazel or jojoba oil.
Always consult a doctor if you have a medical skin condition and want to use a natural remedy, such as Clasp sage, as a form of treatment, and be sure to use only as prescribed. The more you be sure to take daily care of your skin, the less likely your skin is going to show signs of aging over time.
Comments
comments