A new year often means a new you when deciding which resolutions to tackle first. Are you thinking about purging your closet for a brand-new wardrobe this spring? If so, this year's trends will give you plenty of inspiration to get started now.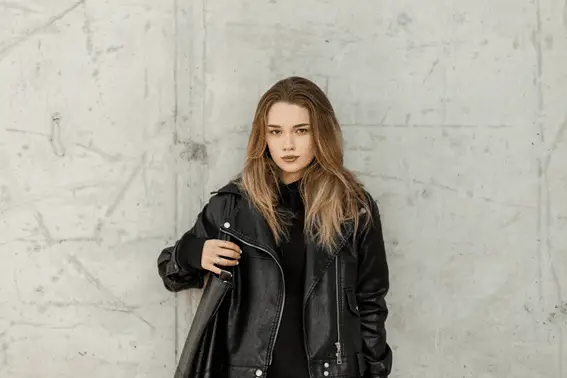 Indeed, look to the runways, and you'll find bold and bright clothing that's fun and reminiscent of '90s vogue that just might be here to stay! Consider these four bold trends for 2023.
1. Black Leather
There are plenty of reasons to feel supreme with this year's spotlight on black leather. As such, make a space in your closet for everything that meets the bill. Get one of each in black pants, oversized blazers, jackets, and boots. You can even plan a special weekend getaway with your significant other and fill your suitcase with ultra-sexy leather lingerie from an e-commerce site like Yandy. Shop a grand inventory of leather teddies, corsets, or studded bra and panty sets to heat up your nights. With so many classic and stylish wardrobe options in black leather, you likely already know this trend is here to stay.
2. Cobalt Blue
If you love the dawn of spring with its pretty and bright, colorful landscapes, then you'll be over the moon for this year's debut, trending color. Go ahead and get excited about cobalt blue, which embodies a bold feeling that leads us right into summer. You can wear this color in beachwear, such as strappy dresses or sheer designs over cute cotton rompers. 
Are you looking for cobalt blue in evening wear? Shop for sequined mini-dresses or fashions with blue floral motifs. Additionally, explore blue this year in shades of teal, turquoise, and royal blue. This year, blue is the new you!
3. Maxi Skirts
Hemlines are changing up the scene, with longer skirts and dresses falling below the knee. Don't despair if mini skirts are most dear to your heart. You can enjoy the best of both this year! And with all the latest trends, you'll love how you can style your maxi and mini skirts for versatile outfits that fit any occasion. Shop for A-line maxi skirts in floral prints, denim, or silk for a classy look others will want to copy. From there, pair your skirts with strappy flats for cute outfits you can wear from spring to summer.
4. Cargo Pants
These trendy pants are making a grand entrance back on the fashion stage this year. One of the best things about cargo pants that everyone seems to love is the pockets that are not only stylish but useful, too. Think safari gear versus the camo look and you'll be browsing the right rack for this year's cargo style. Explore other cargo options as well in shorts, and don't forget that this style is meant to be worn oversized.
It's Time to Take Center Stage
Consider these fashion trends in the hopes of finding your favorite styles this year. However, it's best to shop early for the best selections in leather styles, cargo pants, skirts, and unforgettable fashions in cobalt blue. With this year's bold and beautiful trends, you'll shine in chic styles, and all eyes will be on you as you take center stage.