Installing a water heater is one of the most important investments you will make when it comes to your home's comfort. The size, temperature, accessibility, and safety of your water heater will all significantly affect your comfort levels in the coming years.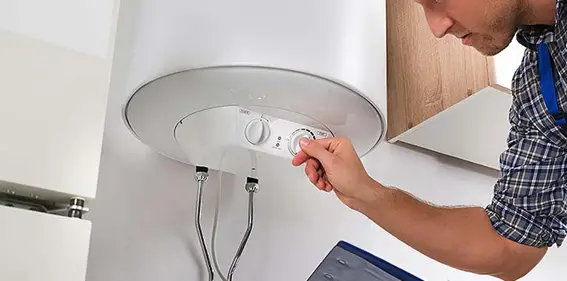 There are a lot of factors to consider when installing a water tank, whether it's a tankless or tank-type, which is why many people seek help in installing such devices from the experts at plumbing companies. 
There are tons of brands and types out there that will surely confuse you in choosing one. But fret not because this will guide you in choosing the one that's right for your abode.
The Type of Water Heater
There are numerous factors that you need to consider before installing a water heater in your home. The type of water heater you have installed is among the most important things you should note. There are at least two main types of water heater; tank-type and tankless water heater. 
Tankless water heaters are gaining popularity due to their ability to conserve energy. The tank-type water heaters, on the other hand, can vary in size, efficiency, and storage capacity. Tankless water heaters also have safety systems that are not required in tank-type models.
Energy Efficiency
Energy Efficiency is important when installing a water heater. You want to make sure you minimize the amount of energy you will be using for the hot water you will be heating up. A 100% gas, the intank-type water heater can use up a lot of energy. 
The best way to achieve an energy-efficient water heater is by installing a tankless gas, tankless electric, or solar-powered with propane tanks. They are all excellent water heaters and are highly recommended as they use significantly less energy than any other type of water heater currently on the market.
Cost of Installing the New Water Heater
It is important to consider the cost when installing a water heater. If you do not, you might end up spending way more than what you can afford. The cost of the installation will depend on many factors such as location, expertise, and condition. The future cost that you will incur once the water heater is installed, should also be known before you proceed with the installation of the new water heater. The budget for the process should be set before the process begins.
Size of the Water Heater
Before buying a water heater, it is important to determine the required size of the water heater. You will find most people comparing the old heater with the new one to get the right size. If you are replacing your old appliance with a new one, then you should check on the space where you want to install the device. However, if you have never dealt with a water heater before in your life, you should seek the services of a technician or an expert to help you make an informed decision.
Who Will Install Your New Water Heater?
Unless you have some training and/or experience in plumbing, you should surely seek the expertise of a certified plumber to handle your new water heater installation. The highly-trained and experienced plumbers at waterheaterleakinginfo.com/gas-water-heater-installation/ say the first step to getting the best out of your water heater, is to ensure it is properly installed in the first place. 
Lack of correct installation will only ensure you spend more. No one wants that.  This is even more important if you are purchasing a tankless water heater to replace the tank-type water heater.
Duration of Installing the New Water Heater
A water heater installation might be a simple task at first glance. However, there are some factors that you should bear in mind to complete the task successfully. The duration in which you'll need to install a new water heater mainly depends on the type of water heater you select. 
Tankless water heaters for instance are much simpler to install just like gas water heaters. 
However, if you go for Electric Water Heaters then you may need more time to take care of some electrical connections such as wires and fuses before getting to installing the whole system.
Installation may take a little more time if the tank system is replaced with a tankless system. However, a specialist is undoubtedly the way to go if you want your hot water to return as soon as possible.
Key Takeaways
The most important and deciding factor that you need to consider when buying a new water heater is safety. When installing a water heater, always put safety first. You can easily avoid accidents in the future by making sure that you follow all precautions, rules, and regulations connected to the water heater. 
For instance, always prevent children from playing around it, keep the flammable materials a safe distance away, and test the temperature of water to make sure it is safe for showering and cooking.