In the US, there are over 80,000 injuries in a year, and in 2018, the Insurance Information Institute (III) records 944 motorcycle-related injuries per 100,000 motorcycles registered.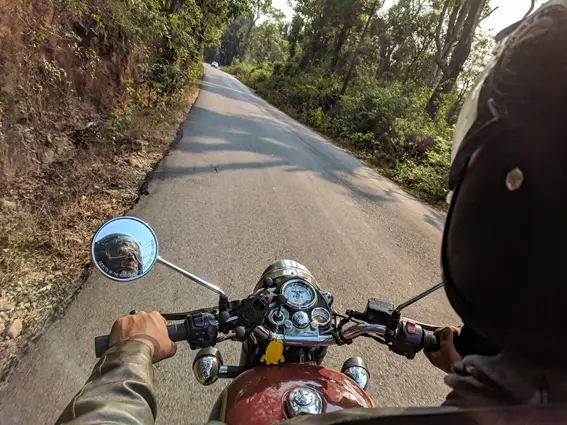 The inherent shortcoming in crashworthiness of this type of vehicle poses a far greater risk to its driver and passengers than cars. Even if you practice great care, a minor bump or graze while driving at cruising speeds can cause numerous physical injuries to you. Compensation and recovery should be your priority when you've met an accident on the road. Here are some tips for when you get injured while driving a motorcycle:
Check Yourself For Injuries
An accident may happen so fast that it can be challenging to compose yourself and do the necessary steps during the immediate aftermath. However, the first thing you'd want to do is to check if you're okay. Check parts of your body for exsanguination or if there are any difficulties moving your arms and legs. It's also important to assess if you're in danger of any secondary collision, so move to a safer place if you can.
If you get into an accident with a car or truck, chances are you'll be worse off than the other person so you may check on them if they're okay but first make sure that you're alright.
You should then call 911 even if it's a minor incident, it's not only required it can also help you when you want to claim from your insurance. The responding officers will officially document the scene and draft a report that you can get a copy of afterward. Make sure you verify their report because if they didn't make the report, you should file it yourself within 10 days after the accident.
Don't try to move your vehicle unless you're in a position where a second collision is highly probable. Put warning signs to notify oncoming vehicles so they can slow down in time. 
You may also want to document whatever you can from the site. Legal advice from a motor vehicle accident lawyer in Las Vegas says that taking photos of both cars and the damages caused by the accident as well as other pertinent information can help you build a strong case for when you make a claim. You should also take the names and badge numbers of the police officers on the scene. The state of Nevada follows a "fault system" wherein the party responsible for the accident will bear the financial responsibility of the losses and damages incurred. Your attorneys will help you build a case using the relevant and admissible information you get from your documentation.
The most exchange you can do with the other party is to ask if they're okay and to get their insurance information. This is supposed to be done by the responding officers but if they don't come, you might want to get them yourself. Exchange names, addresses, and contact numbers of all persons involved in the accident. Insurance information is also important so you may want to ask if they have any.
Seeking medical attention right after the incident is very important and you shouldn't skimp yourself on this service even if you feel fine. Medically, it's possible that you've sustained injuries that may manifest at a later date. Also, findings from the medical team can be used by your legal team to ask for compensation for any injuries that may arise from the incident in the future.
Following the doctor's advice relating to your injuries from the accident is also important. Continue with the treatment plan religiously unless they tell you otherwise. Insurance companies are good at looking for loopholes and they might deem any gaps in your medical treatment as a basis to get you a lower settlement.
Don't Talk About The Accident
As mentioned, the most exchange you should get from the other party is about insurance information. Talking too much may cause you to inadvertently admit to a fault even if you don't mean it. Unless you're under the advice of your legal representative, don't talk to insurance adjusters, people from the other vehicle, and don't post anything on social media. Posting on social media, especially about physical activities or anything that may incriminate you will be used by insurance adjusters to forfeit or diminish your claim.
It's easy to lose your cool when you get into an accident on the road but it pays to be more composed and follow sensible steps to help yourself. If you suffered significant injuries from the incident, your main focus should be recovery and compensation. By following the simple tips above you'll be in a better position to get yourself the maximum compensation to help yourself get over the unfortunate event.