If you're reading this, you or someone you know might have been harmed in a car accident. One of the first things you presumably did in the days after the accident was to contact your car insurance provider for filing an insurance claim.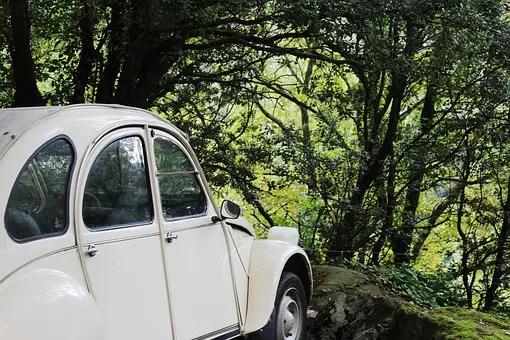 If the at-fault driver also reports the collision to their insurance company, a representative from that company may attempt to contact you too.
By filing an insurance claim, you hope to gain financial compensation for the damages. The insurance company's investigation can take anywhere from a week to months, depending on the type of claim.
In this article, we'll look at –
Why is an investigation required for a car insurance claim?

What is involved in the insurance investigation procedure?

What happens if you don't cooperate in the inquiry?
Why Do Car Insurance Companies Need to Investigate a Car Accident?
After you file a claim, there are two major reasons car insurance companies investigate your claim- 
They're guarding themselves against car insurance fraud. According to the

Insurance Information Institute

, false claims accounted for more than 15% of all car claims payments in 2020.

Insurance companies are motivated by their profitability and want to  pay as little as possible to a claimant. Many of the country's most profitable insurance firms increase their profits by simply dismissing legitimate claims for a fraudulent reason.

The car accident lawyers at Nicolet Law Accident & Injury Lawyers

, advise to not disclose any information without consulting a lawyer. 
How Do Insurance Companies Investigate Claims?
Most insurance companies hire insurance investigators whose primary responsibility is discovering and preventing insurance fraud. This branch is known as the Special Investigations Unit (SIU) of GEICO and comprises individuals with law enforcement experience and insurance understanding.
They will thoroughly evaluate claims and look for proof of fraud.
What do Insurance Investigators Look For?
Suppose there were no injuries in the accident and your vehicle damage was less than a particular monetary amount. In that case, the investigation may take a few days and will be resolved once you answer a few questions over the phone and submit an estimate from a local car repair shop.
The investigation may get more complicated if your claim involves substantial car accident injuries. 
The insurance investigator most likely will request the following information as part of the process:
Contact information of the other driver 

Images or photos of your car and the accident scene

Vehicle Inspection report 

A trip to the accident site to identify all relevant contributing elements and conditions

Statements from witnesses or passengers in your vehicle

Medical expenses
Physical proof (fingerprints, damaged property, hard drives, etc.)

A copy of the police report for examination.
Having these items handy can be helpful in a speedy claim process. 
When the Adjuster Might Conduct a More Thorough Investigation
If an insurance company suspects a fraudulent vehicle insurance claim, it will look for information and evidence that the claim is false.
For example, the investigation will determine whether or not you are in financial trouble. They may also check your social media presence to confirm the facts.
So, if your claim contains a significant medical expense for an injured shoulder, but the next day there is a video of you playing an intense basketball game on social media, the vehicle insurance company will most likely suspect fraud.
Cell Phone record requests are becoming more common. Because using electronic devices is one of the leading causes of car accidents, your insurance company may consider the possibility that your phone use contributed to the accident.
Cooperating With the Insurance Company's Investigation
While your own car insurance provider is contractually required to pay a valid compensation, this commitment is dependent on you cooperating with the inquiry. Your claim will certainly be dismissed if you do not help with the investigation. There is also the possibility that they will drop you as an insured.
Final Words
Your car insurance company will try to find a legitimate excuse to pay you less than what you're requesting. That is one of the reasons it is a good idea to talk with an attorney following an automobile accident.