Your bedroom is arguably the most important room in your home. It's the place where you relax, unwind and refuel for the next day ahead. Your bedroom should be an oasis of calm, your own personal haven. Aspects such as colours and layout can have a major impact on your mood and emotions, so it's important that you design a room that enables your brain to switch off and feel calm. Not sure where to start when it comes to creating a vibrant master bedroom?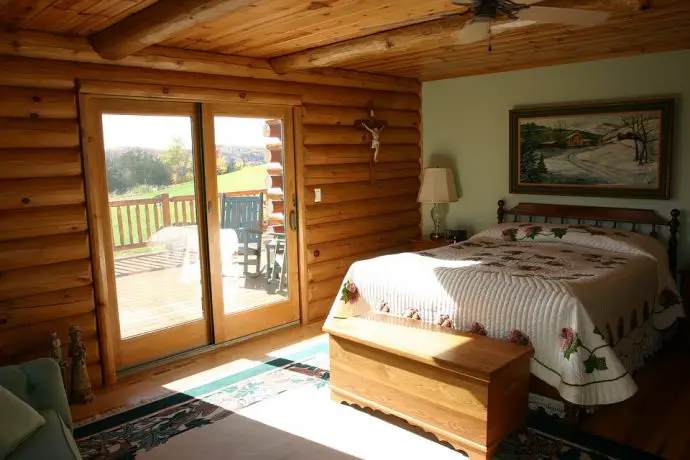 Read these top tips for a beautiful bedroom and unbeatable night's sleep…
Clear the clutter
First things first, it's time to clear the clutter and create a space that's light and airy with minimal mess. Having a messy room will only stress you out more and it's important that you lay the right foundations in order to create a beautiful bedroom that you want to spend time in.
f you're a little bit of a hoarder and can't quite part with those CD's (remember those?) from the 90s and your old VHS tapes of 'Friends' then you might want to consider some various different storage options. Beds featuring drawers or mattresses that lift to reveal a hidden space, such as those available from Divan Beds Centre, are a great way to provide storage without having to clog up any extra space. You'll be surprised at how much you can cram into the under-bed storage!
Decorate with rich shades
Made a bold statement with jewel tones that offer a luxe and vibrant feel to your boudoir. These attention-seeking colours seriously pack a punch and can transform any room in an instant. Bold shades work best when teamed with another jewel-toned colour, so don't be afraid to team them up. A contrast can work really well in a bedroom, but if you're not sure where to start, begin by consulting a colour wheel. Deep blues and emeralds are a great example of two strong colours that can actually work in harmony together, creating a striking look that's powerful yet soothing.
Accessorise with colour
Not ready to fully commit to a mustard bed or navy wall? Ok, you might need to begin with baby steps if you're new to decorating with colour. For the faint-hearted, you can start by accessorising with bold colours to add a splash of vibrancy without too much risk. Scatter cushions, lampshades, floor rugs and vases are simple ways to implement colour into your home to create a statement look. The beauty of this is the accessories can be easily changed over time as your tastes develop or you simply get bored of your existing pieces.
Take inspiration from the experts
Social media networks such as Instagram and Pinterest have completely changed the game when it comes to interior design. Providing all of the inspiration you could need for your own home, there's plenty of quirky ideas and step-by-step tutorials from interior design enthusiasts who can show you how it's done. The great thing about these is that they're totally free, and a resource that you should really make the most of when decorating. Check out accounts such as Green & Mustard for inspiration on decorating with colour and playing with different interior trends