The CoronaVirus pandemic has changed many aspects of our lives. One factor that has been dramatically affected is how people spend their luxury time. How you spend the summer in 2021 will also be significantly affected by the pandemic.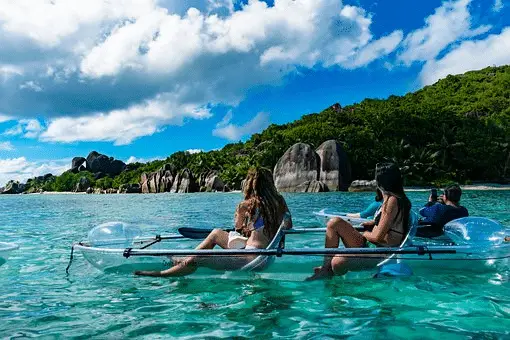 With travel and gathering restrictions still in place, going on vacation has been unthinkable for most people. However, if you can still go on vacation, you can still enjoy your hot and sunny summer.
One thing is sure, the crowds typical of summer vacations will be non-existent. Instead, summer vacation will involve a few people, which can be good for some and bad for others.
The following are some tips to help you enjoy your summer vacation in 2021 despite the pandemic:
The first and foremost way for you to enjoy your summer vacation despite the pandemic is to ensure you still protect yourself. The last thing you want is to be diagnosed with Covid-19 while on vacation and have to spend it in quarantine.
Therefore, you should ensure you always wear your face mask and wash your hands. Also, observe all the Covid-19 guidelines by the government in the location you visit.
Ensure that you always have a sanitizer that contains at least sixty to seventy percent alcohol. Wherever you go somewhere new, for example, a hotel room, ensure you disinfect all the surfaces you can with a sanitizer.
If you are sick or feel any symptoms of sickness, you should forget the trip altogether. Being alert is the best way to protect yourself against the deadly disease.
A summer vacation, especially if you can travel, should be in an exotic location. However, due to the pandemic, you have limited choices for a destination compared to before the pandemic.
If you want to have a fantastic summer vacation even with the pandemic, you should choose an appropriate destination. For example, if you go to Marbella, you should try and select a sparsely populated location. The location is a favorite of surfers, especially during summer; hence it might be packed with people.
Tourism is at a stand-still in most places, so if you choose the right destination, you might get the place to yourself and truly enjoy it. However, the right location should also have strict policing to ensure people follow health guidelines or risk contracting the virus.
We live in unprecedented times, and you should not expect your summer vacation in 2021 to be like any other vacation. Things will be different, so you should think outside of the box to enjoy your vacation.
With hotels closed, beaches having restricted access, and travel being for a privileged few, you should consider unusual options for a summer vacation. There has never been a better time to try something new for a summer vacation.
Change your vision of what a summer vacation could be like and try something new. For example, you may consider an isolated location such as a cabin in the woods instead of a hotel in Miami this year.
No option should be dismissed when thinking of summer vacation ideas for 2021. On the contrary, with such few options, any option deserves serious consideration.
Nothing provides as great a joy as enjoying a vacation at a discount. Therefore, you should start looking for any vacation deals of which you can take advantage. The internet will undoubtedly be abuzz with them, so it will be up to you to do the research and find the best deal you can find.
Do not accept a great deal if it means compromising your safety and health. The priority during this pandemic should always be to ensure you don't contract or spread the virus even while on vacation.
If the pandemic has taught us anything, you do not need to go out or do much to have fun. However, having fun starts with you, and that is the attitude you need to adopt if you are going to have fun on your summer vacation in 2021.
Therefore, take the initiative and recognize that joy starts as an internal solution. If you do, you and everyone around you will have a great time this summer.
Summer vacations are changing forever, and they might never return to normal. However, that does not mean that you cannot have fun this summer. If you follow the tips above, you will have a great time no matter where you go. Remember, enjoying yourself starts with an internal decision.