Giving presents to the loved ones in your life can be very challenging, even when you know the person very well. It seems that there are always occasions where the need to give someone a gift arises – whether that is a Christmas, a birthday, Valentine's Day, or simply wanting to demonstrate the love that you have for the other person with a gift.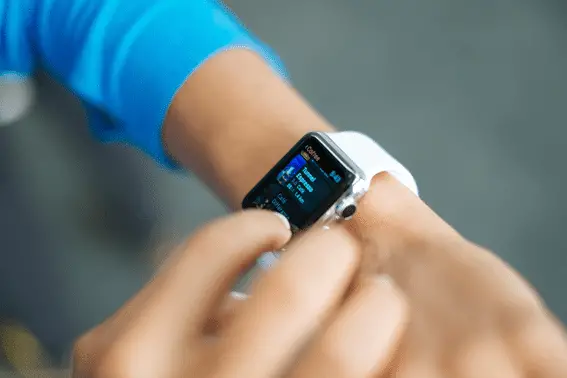 Although for some people there are more important than gifts, this is a love language for many. Your loved one may feel loved the most when you give them a present you have carefully thought of. The right gift will show them that you know the person well and pay attention to the little details. This article will provide you with a few practical gift ideas to surprise the special men in your life, in case you have run out of ideas.
When it comes to choosing the ideal present for that amazing man in your life, be ready to plunge into a world of unlimited options! We realize it might be difficult to filter through many gift choices, but there is one that is sure to impress: a key holder from KeySmart. This brilliant gift option not only keeps keys organized and conveniently accessible, but it's also the epitome of style and sophistication. You may make a personalized key holder that exactly reflects his distinct personality and likes by choosing from a broad choice of colors and materials. There will be no unpleasant jingling keys, only seamless beauty. It's a daily reminder of your love and devotion, a treasure he'll use and enjoy for years to come.
Many people do not realize the many features of a smartwatch. You will be surprised at how many things this device can do. Considering your phone may be connected to this, you will be able to take calls, check text messages as well as check your emails on the go. However, there is much more to what this device does. If the special man in your life likes to stay healthy and is conscious of this, he may enjoy having a smartwatch, which tracks lifestyle, nutrition, and exercise. 
A present does not have to be an object to be practical. Research shows that many people fail to look after themselves. Most individuals lead chaotic lives and often forget to stop and relax – these statistics are even lower for men. Most men will not take the initiative to have a pamper session, whether that is at home or in a professional setting, so why not do this for them? Book a massage and a facial for the special man in your life, and he will certainly appreciate the gesture. 
Most men do not necessarily carry a purse or a bag, meaning that they have to carry certain items in their pockets. When you have credit cards and cash, it is not recommended that you just leave these essential items in your pocket, as you can quickly lose them. If you do not want to go with a traditional wallet, you can give him a long wallet as a gift as these men's long wallets allow men to carry more items, such as checks and notes, without damaging them. If you know your man usually complains about his wallet (or lack thereof) you will know this is a thoughtful present. 
Every individual owns a phone and this is usually used for the majority of our daily tasks. Whether you want to research a good restaurant, do online shopping or find something on social media, you will usually pull out your phone. The numerous advantages the phone offer is amazing, although this results in the device not lasting many hours before it runs out of battery. If the special man in your life is constantly on the go, he may benefit from a portable phone charger so that he never has to worry about not having his phone fully charged. 
Most men with beards take much pride in it and look after it regularly. If the special man in your life has a beard, they may enjoy receiving a beard grooming kit as a gift. This is something practical and that they will be using regularly. 
Any driver likes to have car accessories, although some men take great pride in the vehicle they drive and are constantly looking for new ways to improve their car. If this description fits your man, it may be a good idea to give him car accessories that he will enjoy and use. The actual present will have to be decided depending on what he needs and what he already has. Some examples that you can get are car storage boxes, cleaning materials, speakers, or a phone holder.
Video Gaming is an activity enjoyed by many individuals in the current times, and many men take this very seriously. If this is the case for the special man in your life, you may decide to add to his gaming station. Maybe he is in need of a new gaming chair or desk. If you do not want to spend a lot of money, you can purchase a set of headphones or new games that you know he will love. 
Giving your loved ones a present that they love is a lovely way to tell them that you love them without using words. However, it can be difficult to find the perfect gift. The tips discussed on this page should provide you with a few gift ideas on what to get the special men in your life.