It's thought most of us spend about a third of our lives sleeping in bed, but if you think about it, a third could be the minimum. For instance, when we're ill, a lot of us go to bed; sometimes we want duvet days, or even just to regularly relax reading or watching a film laying on our bed. With sleep deprivation potentially having a serious impact on our health, we reckon this makes our mattress a pretty important piece of furniture. So this article looks at how to find the perfect bed for you to get a regular, decent night's sleep.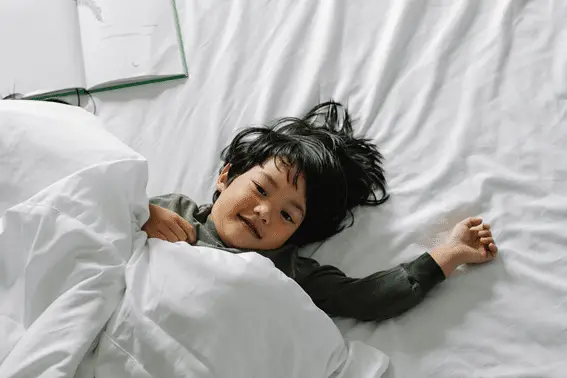 Mattress Size
With all different names for sizes, how do you know which one is right for you? Well, a twin is good for one person, or a child. A twin xl would be good for one person, perhaps an adult, going by Puffy bed sizes. The full size is like a double bed, good for a couple, whereas a king-size bed is a roomier bed for a couple. However, if you're after a massive bed for either yourself, or both you and a partner, the queen-size bed would be the next step. But, you can go even bigger with the California king, which is huge, so make sure you measure your room to check you have the space. 
Whilst there is no hard and fast rule when it comes to what size of bed you should have, you need to consider your space, and your bed's foundation. This all needs to be considered against your budget, as well.
Mattress Firmness
This is perhaps one of the most crucial parts of mattress selection because this is where your comfort comes into play. It generally ranges from soft to firm, with various other options in-between. It's considered that the best mattress for you will contour your body, providing the best type of support for it to maintain neutral alignment. 
Whilst the ideal mattress firmness should be chosen according to your sleeping habits, it's really down to personal choice. If you lie on your side, check to see if your back is horizontal, and you can turn with ease. If the mattress is too soft, your body will sink in, and slouch. This will make your spine out of alignment. On the other hand, if your mattress is too firm, it'll cause you tension as you sleep.
If you tend to sleep on your side, a soft to medium comfort level could be good for you. This level of comfort will allow your body to sink into the mattress, and will align your hips and shoulders. By doing so, pressure points will be avoided.
For those of you that like to sleep on your back, a medium comfort level of mattress should be one you try. This is because the mattress will contour the curve of your lower back. At the same time, it will provide your body with enough support to keep aligned, and prevent your legs from sinking.
Stomach sleepers, those that like to lie on theirs whilst they sleep, need something that will support their body, preventing their stomach from pressure points. With this in mind, a firm or extra-firm mattress is a good choice as it will prevent your torso from sinking throughout your sleep.
Bed Foundation
There are many types of bed foundation, as you're most probably well aware. You may be deciding to buy a new one, or already have one that's perfectly fine to use at home. The main thing with a bed foundation is that it supports your mattress. So, the design of your bed's foundation should come second to the support the mattress provides you. However, your mattress needs support to be able to support you, which is why your bed's foundation is fundamental. A solid foundation, like a platform bed, is good. If you have slats, then they should be less than 4 inches apart from one another to prevent the mattress from sinking between the slats. 
Bed Features
Our beds no longer need to consist of merely a mattress, foundation, sheets, duvets and pillows. Nowadays, we have a range of options to choose from to specifically tailor to our individual needs. For instance, opting for a flippable mattress means that you can regularly turn it over so that both sides of it have equal use. This allows your mattress layers to settle with each time it's flipped over. It thus contours to your body, according to your sleeping patterns. Doing this simple thing could actually help a doubled-sided mattress last twice as long as a single-sided one.
Another way to prevent the longevity of a mattress is to use a mattress protector. Not only does it save your mattress for spills or stains, it can also add an extra layer of comfort. There are protectors made of different materials and thicknesses, meaning you get to select whatever one will add to your sleeping comfort. 
Additionally, you can also get matching pillow and duvet protectors. All can be washed to retain their freshness and keep your sleeping regime perfect. Although a mattress can last for roughly a decade, give or take a few years either side, it's important to note that it doesn't take that long to cause it damage. In fact, within a few months of improper care, your mattress could be ruined beyond repair. So, taking a few precautions during its lifespan will provide you with a supportive mattress until it needs replacing.
An increasingly important option to consider is whether you require a hypoallergenic mattress. These contain materials, like plastic or polyester, to reduce allergens by preventing the build up of dust mites and bacteria. Getting a mattress like this could aid a peaceful night's sleep, especially for those with respiratory issues.
If you're looking for a new mattress, then these tips will help you on your way. Remember, your mattress is an investment that will impact your life for as long as you use it. This means you want to purchase one that meets your needs and is durable. With mattresses having a typical life of around 8 to 10 years, it makes sense to take your time when it comes to choosing the one you want. Your body and mind will thank you for it in the long run.