You've said yes, but there is so much more to do before you say "I Do." Among all of the planning, there's a good chance that the invites have already come up in the conversation. While invites used to be a simple part of the pre-wedding process, it has become as personalized and unique as the couple who is using them. Finding the right invites among this ever-growing category has never been easier. Use these simple tips to find the invite of your dreams.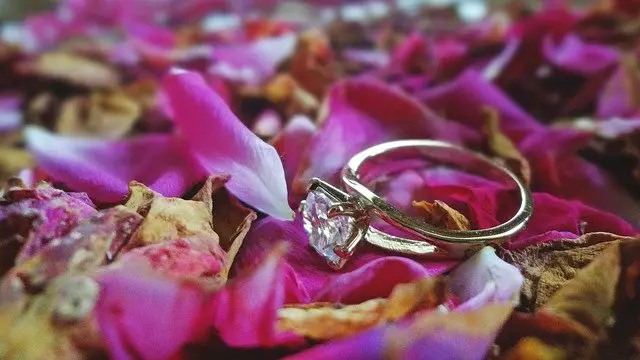 Plan On Color Schemes
Once there were white weddings and nothing else; today's couples know better. Really think about what colors are being put to use during the wedding and reception. Mixbook offers a range of color schemes that work with even the boldest and brightest themes. Matching patterns highlight some of the most seen tones and hues while also acknowledging current styles. That makes all the difference whether you know the color schemes or are still deciding on the best looks.
Use Photos
In this day and age, photos have never been easier to incorporate into invitations. It's a great way for the couple to show off their excitement about the upcoming wedding and creates a memorable impression. Choosing a photo wedding invitation has never been more simple as Mixbook provides samples that show off which invites include photos or photo options. Once a photo is selected and added, the site provides everything you need to make it just right. If you have any questions about the photos, always ask your partner for their opinion and then reach out to the site staff who are always happy to walk you through any questions.
Check Out The Fonts
Not everyone is searching for an elegant type of calligraphy on their invites. For those of you who need a dose of modern mood, there are plenty of fonts out there to help get your message across. Think about which fonts represent you and your future spouse. It's all about making this your own and also giving the big day the mood you are searching for. Be sure to ask your partner about the choices and don't worry traditionalists, calligraphy options are out there too.
How Many Do You Want
It might seem like a quick answer type of question, but how many invites you and your partner choose to print is important. Too little and you'll find people left out, too many and your big day has suddenly become a circus you didn't plan for. Look at how many people you want at the event and don't forget their guests in your plans. Luckily, it pays to have an account at Mixbook because they keep your order stored for reorders.
There is nothing like planning for one of the biggest events of your life. Ask yourself these questions about invites to make this step just a little bit easier. You'll be glad you did as those wedding invite compliments roll in with the RSVPs.