One of life's harshest realities is that we grow old, it's all a part of this cycle of life. With old age come a host of physical problems, and sometimes mental issues as well. Our parents, once so strong and healthy, fall victim to time and aging right before our eyes. As children, it's our duty towards our parents to be there for them when they need us, just like they were there for us. 
However, with the increasingly busier lifestyles of today, it's becoming more and more difficult to care for one's parents properly. You might be juggling a lot of responsibilities like work, kids, home, chores, and taking care of your parents. The excessive stress of handling so many things can take its toll on one's health and lead to inefficiency in all these aspects.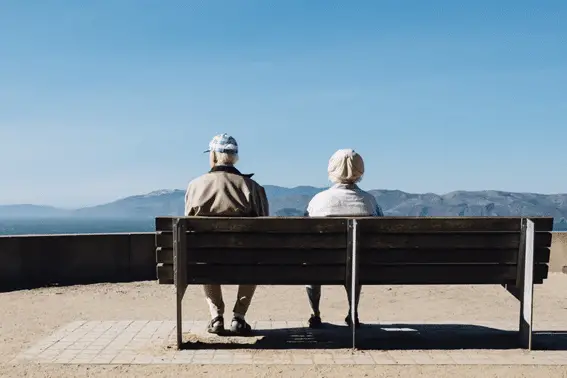 However, you can try to implement some suggestions in your daily lives which will help make your job much easier and your parents' lives much easier. In this article, we're going to take a look at how you can take a few steps in order to help your parents even if you're extremely busy or not at home to take care of them. Parents and children are at the top of all our priorities and we need to ensure that we take the best possible care of them. So let's get to it and find out what you can do to reduce your load and give proper care to your aging parents.
1. Stay Vigilant
If your parents are suffering from minor issues or they live alone, you can just compensate for your presence by daily or weekly phone calls. However, if their situation seems to worsen or their age has started to show its effects then you need to keep a closer eye on their well-being. You should check on them daily since they might end up in a problematic situation and have no one to help. 
If at all possible, try to give them regular visits so that you are fully aware of all the issues they're facing on an everyday basis. Knowing what your aging parents are suffering from and keeping a close eye on them can help you prevent any preventable diseases or issues. So try to be in touch with them as much as you can, even if it's just with a video call every day.
2. Get Some Help
When your parents are alone at home while you are at work or if they live in another city, you can ease their burden by hiring some help. As your parents grow older, they'll find it increasingly difficult to complete even the most basic of chores. If your parents are having difficulty in cleaning the house, cooking their meals, or even taking their medicine, you can enlist the help of a senior care service to look out for all their needs, just be sure to verify the details of the person they're sending over. The outside help will usually ease their burden by a huge margin and you can rest assured that your parents are in good and responsible hands. This way, your parents will have more time to engage socially with others around them and this will keep them happy.
3. Keep Them Active
People often get lethargic and isolated due to the various issues that crop up with old age. At this juncture in their lives, your parents should be out there socializing, interacting, and keeping physically fit. It's so important to stay active during this period due to the possible negative consequences of staying at home all day. Try to get your parents out of the house as much as possible. You can try sending them to parks, social gatherings, and recreational activities so that they can keep busy and purge any negative thoughts or stresses from their minds.
These are just a few of the tips that you can implement to make sure your parents are properly taken care of when they're old. You'll have to invest some time in them yourself since you can't just rely on anyone else or even your parents to keep themselves comforted. It can get quite stressful when you're away from home and your parents are on their own. 
However, you can utilize these steps to ensure that they don't face any discomfort or uneasiness at any time by implementing these tips. Once you start implementing these suggestions, you'll quickly discover that your parents are in a much better mood, have better overall health, and a balanced temperament.