Moving is a tedious task. It involves a lot of planning. You need to have a clear schedule of when to move. It should also include a checklist so that nothing goes missing. You can use long-distance movers New York City, but it still requires creating a plan from the beginning.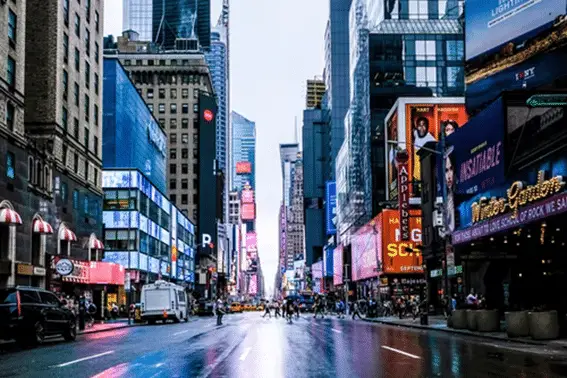 The best way to avoid spending money on things that may go missing or get destroyed during a move is proper packing. Packing should be a priority for anyone planning long-distance moving.
So what are some of the best tips to use to make sure that packing is done right? Here are some things to remember and guide you as you prepare for moving to New York City.
1. Select What to Take
The first thing you want to do is reduce the things to take. This will not only make the moving process easier but also save money. So before you do anything, declutter. Things that you need can go to neighbors.
There is no need to take things that are damaged. You will need a smaller van and fewer packing materials. Also, you won't spend as much time packing your things when moving.
2. Create a Packing Schedule
One of the things that can cause delays is last-minute packing. So before you start, set aside a date for when to pack. Packing can take weeks depending on the number of things you have.
It is always advisable to start several days ahead. Start 4-5 weeks before if you have a lot more belongings. This gives you more time to focus on other things. For instance, you can set evenings to pack while working during the day.
Another advantage of packing early on is that it prevents stress. You won't have to stress about doing things last minute. There is also a reduced risk of leaving some important things behind. Create a list of all the important things you want to take to a new home. Always put the most important things at the top.
3. Use Standard Packing Material
When moving a long distance, packing is not enough. How and what you use when packing will affect the state your belongings arrive in at a new location. Boxes are not the only things you need.
Other packing materials include:
Plastic containers
Bubble wrap
Packing paper
Furniture pads
Crates
Strapping tape
Blankets
It is good to understand what material is best for each item. For instance, glass objects could benefit from packing paper. Furniture can use bubble wrap and special pads. This will prevent further damage during the move. You can find these supplies at a store that sells moving equipment.
4. Label Each Box
Whenever you pack, also think about unpacking. There are some things you will need to use immediately. The only way to do this is by labeling each box.
Label according to the room the items belong in. Also, indicate what the box contains. Labeling according to the room also helps people move boxes to know where to put them.
When labeling each box according to what is inside, saves time. You won't have to open several boxes when looking for a specific thing. You can even create a checklist to act as a guide when packing or unpacking.
5. Disassemble Furniture
Furniture is always easier to move when it is broken down. Dismantling tables, desks, beds, and couches helps you create more space in a van. It also makes it easier for you to wrap furniture with pads or blankets.
Just make sure to keep all the nuts and bolts in a safe place. Be ready to reassemble the different pieces once you arrive in New York City. It will take some time but breaking furniture into smaller pieces also makes moving into a new home easier.
Conclusion
The best way to make sure your long-distance moving is smooth is through good packing. Start by buying the right materials with the items in your mind. Make sure you declutter to save time and space on a van.
Start packing early on so that you have enough time. Avoid last-minute packing as it can create a lot of stress. It also leaves a lot of room for forgetting important belongings.
Remember that if moving is proving to be challenging, you can always call up a professional. Long distance Movers in New York City will provide the packing material and do everything on your behalf. Save time and money by working with expert movers.