Getting Your Financial Situation Squared Away
If you want to plan your wedding on a budget, one of your wisest choices will be to understand your and your fiancée's finances before you confirm the details. You need to know whether or not you've got debt to contend with.
If you determine you'll have a lot of debt, you'll need to figure out how to manage those debts and how to get out of them. It makes a lot of sense to get some answers, and effect some solutions, provided by DebtAcademy.com for example, before the wedding takes place.
Perhaps you won't have your debt solved by the time the officiant says you can kiss your new spouse, but if you can at the very least have the "ball rolling", as it were, this will lessen or even eliminate marital tensions later on. Also, it will help you know whether you've got to get fundraising assistance for financing your wedding.
Weddings are expensive even on the "low" end and while it's possible to experience a fine wedding on a budget, the lower that budget, the more concessions you'll have to make. One thing you probably don't want to do is go deeper in debt because of your wedding. But if you're careful and strategic, you won't have to.
Crowdfunding Considerations
For example, you might look into crowdfunding solutions. The right online crowdfunding solution could help you finance a trip to Australia for you honeymoon. If you're able to conduct a successful campaign of this kind, then you can "have your cake and eat it, too", as the saying goes. But at the same time, you may not see all the results you seek.
What this means is that if you want to get the best results, you've got to exercise a comprehensive plan of action. Certainly you want to have resources like crowdfunding in the mix. Additionally, you want to plan in advance in relation to vendors, location, officiants, entertainment, catering—you get the idea.
One area where it makes a lot of sense to look for deals using the internet is wardrobe. You want to get the kind of dresses which fit the theme of your wedding, but you don't want to pay thousands of dollars for them. Sometimes a good way to save in this regard is to go with a non-traditional color scheme.
Dresses Sourced Online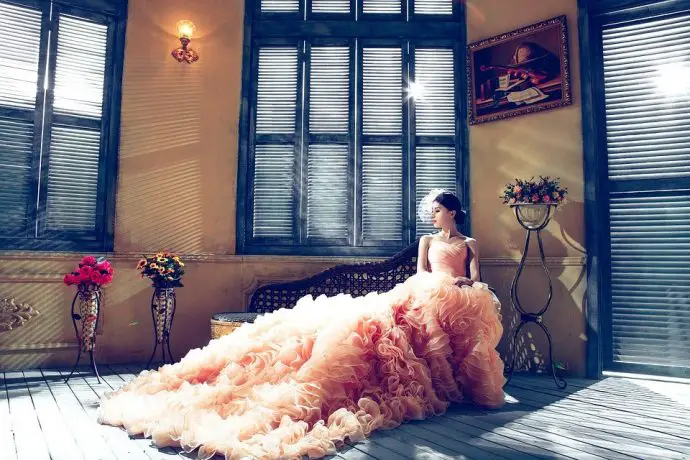 According to Azazie.com, some of the best and most stylish wedding gowns are of the blushing pink variety; as the site says: "Blushing Pink wedding gowns [are] a trend that's here to stay, as it's a color that exudes romance. More and more brides are opting away from the traditional white gown into something that's a little more fun and unique."
Such a theme could cut costs. Additionally, even if you don't get the pink color, with the right online seller you may be able to save on traditional expenses over a local seller. Certainly every situation will have its own differences; your best bet in this regard is to shop around.
Last Thoughts
A final consideration to help you save money on your wedding is to plan in advance. You can get discounts on vendors, locations, officiants, and more just by knowing what you want as far in advance as you can. Planning a wedding a year before the event itself is ideal.
Provided you plan in advance, use online solutions as they become available, and think outside the box in terms of wardrobe, you have the potential to save thousands of dollars on your wedding.