Many high-performance enthusiasts are excited to see what the new year is bringing for them in the automotive realm. The amazing and ultra-fast car that is the stuff that many torque and horsepower-laden Christmas dreams are made of continues to dominate! When the Nissan GT-R first arrived in 2008, there was absolutely nothing that even scraped close to it in terms of raw power and appeal. Between 1969 and 1974 as well as 1989 and 2002, there was a high-performance version of the Skyline coupe known as the Nissan Skyline GT-R. It proved to be legendary and wildly successful for Nissan, and provided great results on roads and tracks everywhere.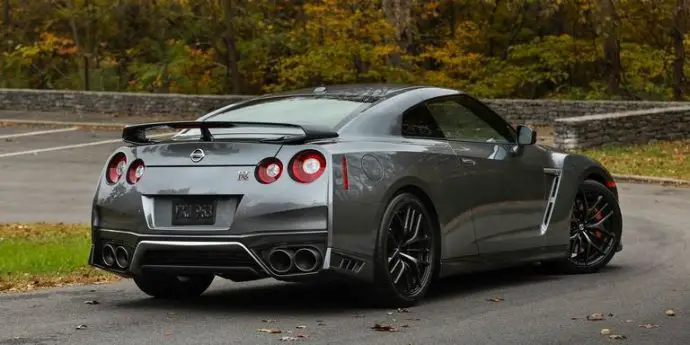 The Current GTR for sale in Richmond has deep roots in the Nissan Skyline GT-R design, and is an all-wheel drive, twin-turbo 6 cylinder engine beast. The GT-R Pure edition is the first time this irresistible and devilishly fast car dips below six figures in price, and many out there are bound to take notice. When you step up to the GT-R Premium, you acquire the booming 11-speaker Bose audio system, active noise cancellation, active sound enhancement, and titanium exhaust to give you a few extras to chew on. Famed and well-followed Australian publication Wheels was the one to bestow the GT-R with its nickname: "Godzilla".
The GT-R was the only model built on the platform from Nissan known as the "Premium Midship". An evolved version of the Front Midship, it is a hybrid unibody assembled on low-tolerance jigs that are similar to those prominent in the construction of race cars. The hood, trunk lid, and outer door skins are made from Alcoa aluminum, and the inner door structures and front shock towers are composed of die-cast aluminum. One thing that speed freaks have raved about is the stiff chassis: a carbon-composite front crossmember support is used to properly complete the job. An extensive 6-point paint process is used during development: double clear-coat and chip resistant paints are used specifically for areas in the chassis that are vulnerable.
While speaking to TopGear.com, creative wizard Ben Bowlby confirmed that the 2018 version of the GT-R will feature the startlingly powerful engine from the 2015 Le Mans racer. The current, R3 Nismo-fettled 600bhp GT-R was said to have unofficially completed a lap around Nurburgring's "Green Hell" sector in just 7minutes, and 8 seconds. Just to give you an idea of the kind of power that is, it's only 9 seconds slower than the Lamborghini Aventador SV. After the holiday dust settles, track fanatics everywhere will have reason to rejoice: The GT-R's history of heritage and ability to take hair-raising corners is bound to turn many heads at the Applewood Nissan Richmond dealership, as always!