Doing home renovations can be both exciting and expensive. It seems that no matter how hard you try to budget correctly, there are always little things that can add up to cost you big time. Some things you can anticipate, but others you can't.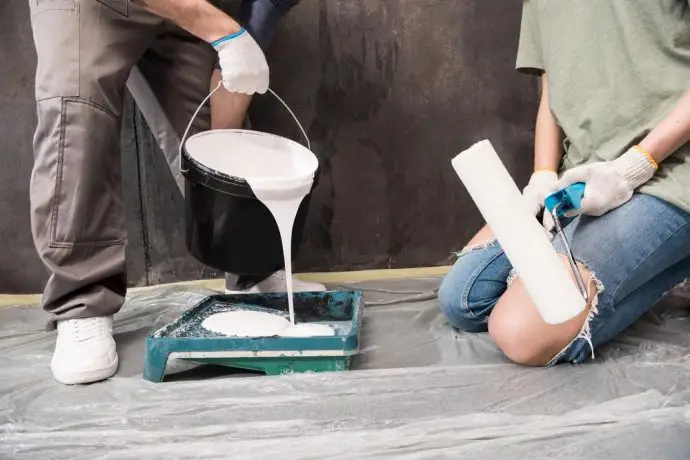 The key to budgeting for your renovation project is to overestimate instead of underestimate, and build in additional expenses just in case the unexpected happens. To avoid not going over budget, you can avoid these five most common reasons that a home renovation project can run amok. If you calculate them into your overall plan, they won't knock your costs off track.
1 Selecting the wrong architect
The sad reality is that not many architects know what building things costs. Their job is to draw the plans of your dreams, but the cost isn't always as dreamy. If you choose a high-end architect, what you are going to end up with is a high-end price tag. Find an architect who is savvy about what things cost and willing to work within the constraints of your budget. If they know the price of construction, they are less likely to build a renovation project that only the rich and famous can afford.
2 Failure to document when things are subpar
You are going to have different tradespeople working in your home in different capacities, and they might not always do the best job. Whether you have a general contractor or not, it is important for you to document when things are not done correctly or to specifications. If you don't hold your subcontractors accountable for what they did wrong, then it will become your cost to clean their mess up.
3 Not getting estimates that include all the little upcharges or additions
Often, the estimate you get at the beginning of a job will change as things go along. Those little extras that happen can start to add up to a big total. Before hiring anyone for your home renovations in Winnipeg, make sure to get a well-documented contract of the work that is to be done and any additional upcharges or overage costs. If something arises, you don't want to end up with sticker shock for something you didn't anticipate.
4 Not understanding what is included and what is not
Before you hire any contractor or sign on the dotted line, it is imperative that you understand all aspects of the estimate. Don't make assumptions that it includes things that it may or may not unless you get a confirmation from the builder. Even then, you will want to have notes made in the contract to clear up any confusion about what is and what is not included in the estimate. If there are allowances given or no allowances at all, make sure you know whose responsibility it is to pay for the little extras that aren't built explicitly into the contract. Remember, the more specific things that you have in writing, the less likely it is that you will end up paying for unforeseen expenses.
5 Choosing the wrong builder
One of the biggest mistakes that a homeowner can make in their home improvement project is hiring the wrong builder or contractor. When choosing one, it is a good idea not to be too guided by price. Choosing the cheapest one might be appealing, but what is not appealing is having things go horribly wrong. Even in the construction business, what seems too good to be true almost always is. Some contractors will underbid the competition, and then once they have you, they have you.
Check references, view previous work, and call around to ensure that they don't have any formal complaints against them. Sometimes your best resources can be the building inspectors in your area. Ask if they can recommend someone or if there is someone that they definitely wouldn't recommend. Word of mouth is almost always going to be your best guide. If you choose a contractor who either doesn't have the experience or the reputation to keep you on budget, guess who gets to pay for their mistakes?
Building a house will almost inevitably come with a couple of hiccups along the way. To make sure that you stay on budget as much as possible, stay away from these five huge errors.