While everyone wants to make money in the property game, it can be easy to go overboard when renovating. To add long-term value, it is important to focus on renovating key areas of the home. Although you might be renovating to suit your lifestyle, it helps to consider how those changes might affect the sale price in the future. Here is a list of the areas you should focus on to maximise the value of your property.
Outdoor Space
More and more home buyers are looking for properties that bring the indoors out and vice versa. Outdoor entertaining spaces are highly sought after, whether they be a modern patio or a poolside deck. If the property currently doesn't have an outdoor area, you may end up alienating buyers when you put it on the market. One of the simplest ways to add value to your home is by adding a patio or enclosure.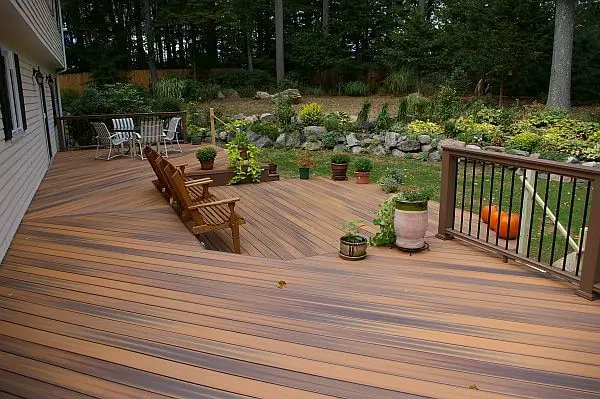 Source: link
To ensure the design fits with the style of the home, look for a company that customises patio designs, such as Altec. The designs can then be customised through the selection of colours and materials.
The Kitchen
A modern kitchen is a huge selling point for any home. Renovating the kitchen is one of the easiest ways to add value to a property, as minor changes can make a big impact to the overall feel of the room. Property experts differ slightly on the amount, but as a general rule, try to keep a kitchen renovation budget between 2-5% of the overall value of the home.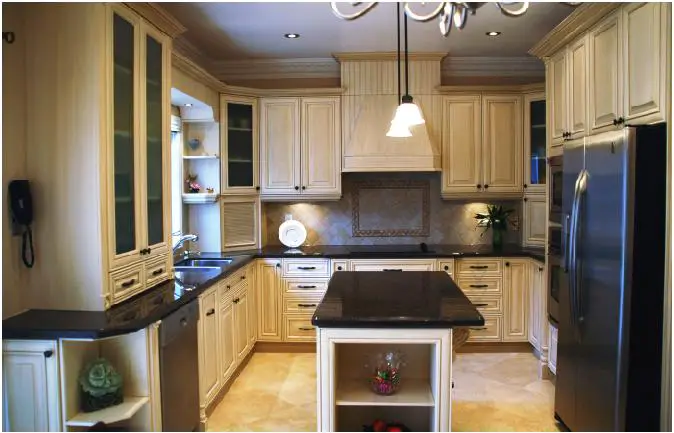 Source: link
Use flat-pack cabinets instead of custom built cabinetry to keep costs down. Purchase materials from builder's auction houses to save a few dollars. When renovating, add space for a dishwasher if there isn't one already. It will be worth it in the long run.
The Main Bathroom
A tired bathroom will bring down the value of any property. Makeovers don't have to be extensive to increase the value; painting and re-grouting can do wonders. However, if you are planning on changing the layout or adding new features, keep costs down by retaining the existing plumbing work.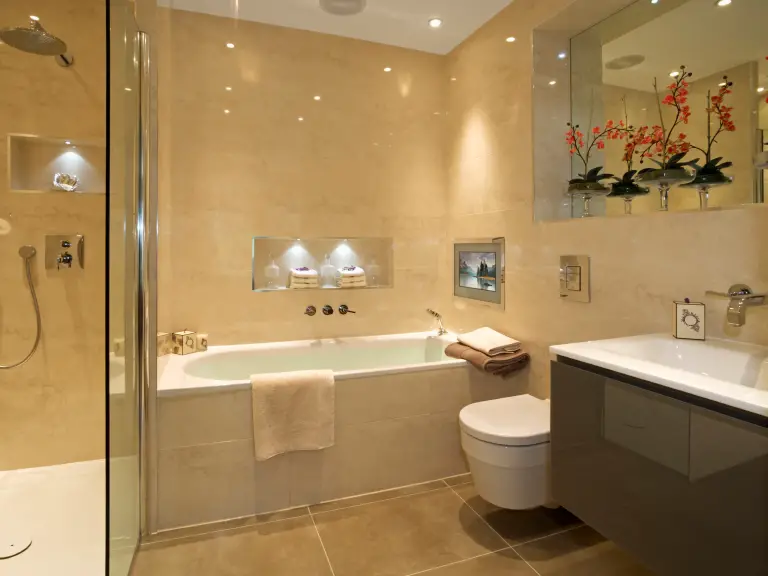 Source: link
A nice roomy shower with a frameless screen and stainless steel showerhead instantly adds value, as does a modern vanity. If your renovation budget stretches far enough, consider adding an ensuite if there isn't one already. Many home buyers expect this in a house with three or more bedrooms.
The Living Room
If you have the opportunity to maximise the living space of your property, this can be money well spent. Open plan designs have been the trend for some time and are certainly not going away any time soon. Separate dining and living areas can be successfully remodelled into an open plan space. While it might seem like a costly renovation, it will make the home appear larger and entice family buyers.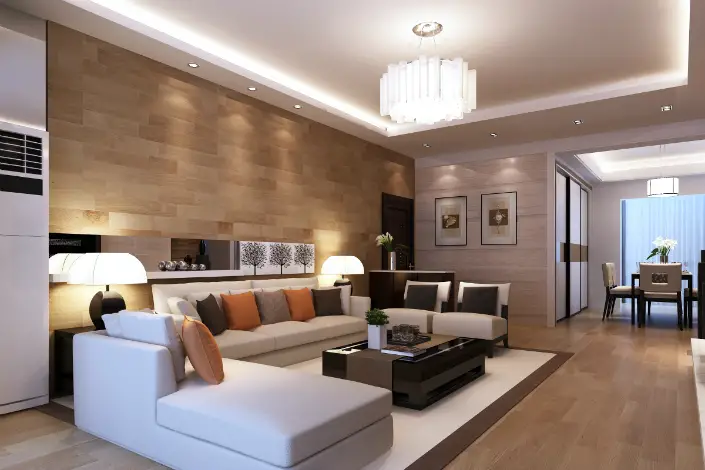 Source: link
Low-cost renovations can add thousands when it comes time to put your property on the market. To avoid over capitalising, stick to renovating these areas within a suitable budget and use clever decorating tricks when the time comes to sell.