If you have decided to move to study in the United Kingdom or plan to spend an extended amount of time in the country, one of the things that you must solve from the beginning is the mobile phone plan that you are going to use. There is a wide range of operators willing to meet your needs. Do you want us to take a look at the best mobile phone deals?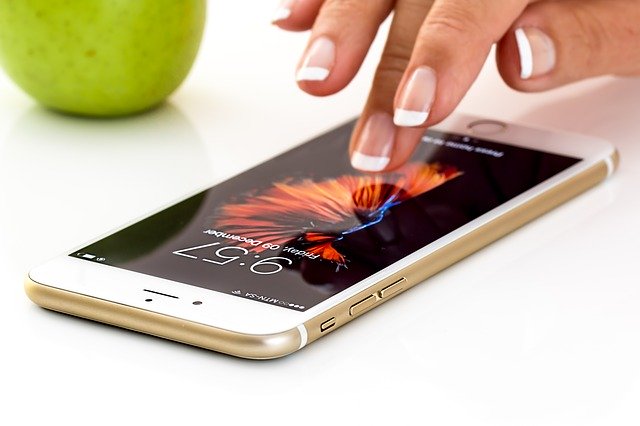 The plans of each of them are as diverse as complex. Each operator has conditions and offers that are necessary to know before you pick any. Do not rush; It is better to be sure before making commitments. However, regardless of which one you choose, you should know all of them provide services that are, in general, very good. In addition, the rates are less expensive than most Europe.
Deals to hire a mobile line in the UK
In the United Kingdom you have two options for hiring a mobile phone line. Let's see what they consist of:
Contract (Pay Monthly)
With this option you have the advantage that you only pay at the end of the month. Monthly rates are much cheaper than prepaid cards. Besides, you have very good offers if your goal is to acquire a new mobile, something that some operators provide for free.
To register with any of these operators, it is necessary that you provide your bank account number, as all of them will require you to direct the telephone bill through this means. The contract modality is especially useful for people who plan to stay in the United Kingdom for a long season, at least one year, or for those who already have a good number of telephone contacts.
Although the conditions of a mobile phone contract usually varies from company to company, the most common are the following:
The duration of the contract is usually 12 months without interruption.
If you interrupt the contract before the year, you may have to continue paying your fees until their termination.
Fixed monthly rate (or with the respective surcharges).
Cost per minute within the plan.
Answering services included, messages, GRPS, among others.
If you do not expend the plan minutes, they may remain in effect.
Prepaid (Pay as you go)
The prepaid mode consists of the purchase of a SIM card that you must recharge from time to time, according to your needs. In fact, you can use an add-on, that is, a bonus that is generally valid for 30 days and that offers additional services depending on the operator. A common example is the Add-on All-in-on 10, which has 500MB of Internet, 100 minutes of calls and 3000 SMS for only £ 10. Also in this case it is convenient to read the conditions well.
This option is very good for students or people who have just arrived in the United Kingdom and do not have many contacts to call. In fact, it is what many do before planning a longer stay and hiring a mobile phone line by contract. The most significant features of Pay as you go are the following:
Cost for the purchase of the SIM card.
Cost to recharge the card.
Some operators do not have connection fees, which benefits you in case you make many short calls from your mobile.
There is a validity time to make calls and another to receive them.
What you should keep in mind to have a mobile in the UK
Apart from the conditions of each operator, you must define certain parameters yourself before purchasing a contract or prepaid line:
Coverage: this factor should only be taken into account if you are going to live in remote areas of the United Kingdom. The coverage offered by mobile companies is more or less the same, although it never hurts to ask.
Who do you call: a good indicator to know which modality suits you is to look at who you call regularly. If you just landed in the UK, they will be few; but if you have been in the country for more than six months and you plan to stay for a long season, they will surely increase.
When you call: it is important to know if you are a morning, evening or night user, as some operators vary the price of their plans depending on the time of day you make the calls. Ask them!
Rate: do not commit to paying a mobile rate that is above your means. In the United Kingdom, if you breach a contract you will be obliged to pay it anyway. And if you're not sure about it, you'll always have the option of prepaid or pay as you go.
If you call abroad: ask for plans to call abroad. Some operators have good plans for these type of calls. Also keep in mind what type of SIM you need, the microSIM or the nanoSIM.
In the United Kingdom, mobile phones start with seven. To call one of your contacts you must always put the zero in front. In fact, people usually give their phone number with the zero included.