What makes the holiday season stressful is that you might feel obligated to buy gifts for all your friends and family. It's not that you disdain the act of giving—but let's be honest, holiday shopping is taxing on your finances, and your employer probably doesn't give you paid time off to go buy gifts.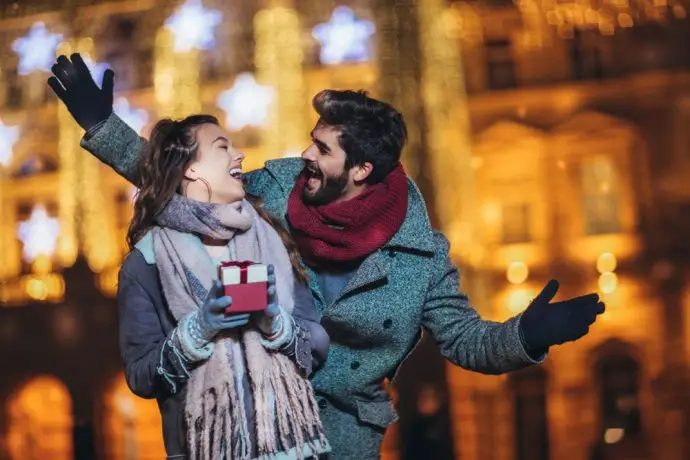 But your holiday shopping doesn't have to be so difficult. Here are 10 easy holiday gifts for those of you who hate shopping.
1.      Subscription
Gift cards have a pretty bad reputation as a holiday gift because they're considered a "lazy gift." But that's kind of unfair, isn't it? If it's truly "the thought that counts," then what's so bad about giving someone you care about a discount on whatever it is they might like? Admittedly, though, gift cards are a little bland to give and to receive.
Think about giving a subscription instead. A subscription is basically a higher-end gift card. You can buy an:
Most subscription services enable you to gift a few free months or even a year to a recipient of your choice.
2.      Wine or Beer
Wine is a classy gift that's perfect for any occasion, including the holidays. You don't have to buy an expensive wine. Instead, you can dress up your wine bottle with a cute ribbon, bow, or Santa hat to make it look a little more festive. If your gift recipient is more of a hop head, don't be afraid to get them some beer.
3.      An Experience
They say that spending your money on experiences is way more satisfying and memorable than spending money on a gift. So rather than buying a gift for your family members or best friend, why not go out and make a wonderful holiday memory with them? Go ice skating, or go to the movies, or go out for a pleasant holiday dinner. Don't forget to take lots of photos!
4.      Photo Gifts
Photos make for some of the best personalized Christmas gifts. Choose one of your favorite photos of you and your family members/friends, and have it put onto a fun item. You can have photos printed onto throw pillows, Christmas tree ornaments, coffee mugs, and more! You can easily order these creations online for great prices.
5.      Candles
Candles are also great gifts that are perfect for any occasion—they're such a classy way to add ambience or atmosphere to a home, not to mention the fact that their scents are lovely and calming.  They're also really easy to shop for because there are lots of different styles and scents you can choose from. Consider getting some online Christmas candles that go with the season.
6.      Books
Everyone's hooked on Netflix and Hulu and Disney+ these days, but we could all probably do a little more reading. If you have a friend or family member who's a bookworm, buy them a book for the holidays. The hardest thing about buying a book is that you may not know what the recipient would enjoy reading. But you can always get them a Barnes & Noble gift card, or a gift card to whatever bookstore they enjoy going to.
7.      Journals
A journal is a terrific holiday gift for people of all ages. Writing out your thoughts is a great way to relieve stress, declutter your mind, and express your creativity. This is an easy gift to buy because you don't need to find the "perfect" journal—for most people, a beautiful leather-bound will suffice.
8.      Vase of Candy
Take a glass vase or jar and fill it to the brim with candy of your choice—jelly beans, candy corn, M&Ms, etc. Place a bow or ribbon on it and you've got yourself a wonderful little gift for anyone.
9.      Vase of Coffee
If there are any caffeine addicts on your shopping list, you can also fill a vase or jar with coffee beans. Whether you grind the beans or leave them unground is up to you—the jar might look better with full beans, but your recipient might appreciate have them ground.
10. Something for the Pet
Pets should never be left off a holiday shopping list. If you know anyone who has a furry friend, why not give them something for their pet? Shopping for pets is easy because they're not very picky—most of them are more than satisfied with an animal treat.
Holiday shopping doesn't have to be a burden! Just use the 10 tips and shopping will be a breeze this season.