Mountain bikes are our best companion when faced with rough terrain. Time and time again we ride them through the cliffs and down the hills. It is no surprise that some of them cost a fortune when you consider their capabilities.
But what about the luxurious mountain bikes? Those that are so expensive and incredible that you don't even dare to ride them in fear of damaging them. Today we're looking at those mountain bikes. The most expensive ones in the world will surprise you with their style and even functionality in some cases.
Which bike would you rather ride fellow lazy penguins?
1. House of Solid Gold 24K Gold Extreme Mountain Bike – $500,000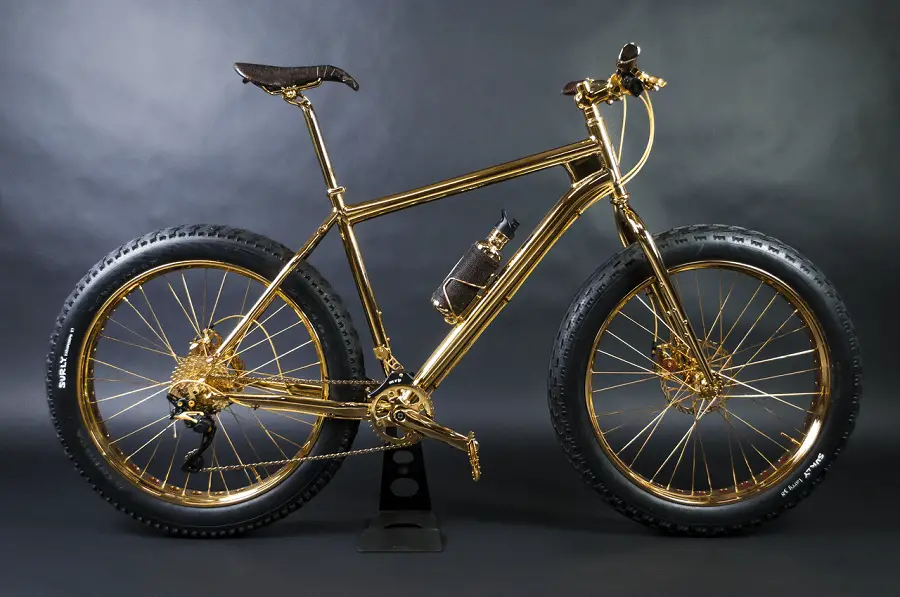 Source: Link
If you already ride at a certain level and have tried to find a competent mountain bike, or if you are just a curious hobbyist, you will know the cost of a level mountain bike, assembled with good components. Faced with this reality, there is always the suggestion and the doubt: with that money you could buy something else, even a car.
2. M55 Bike – $35,200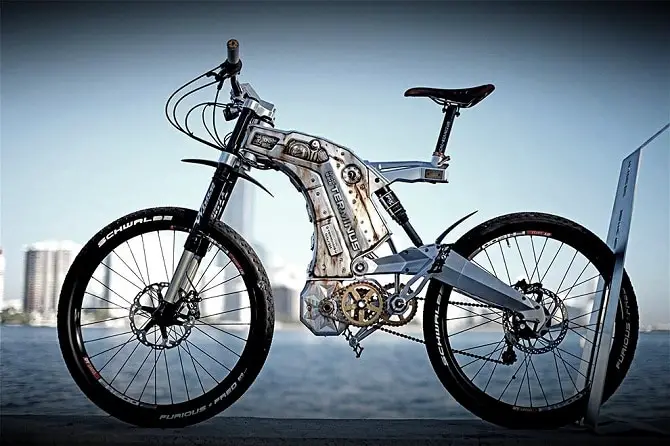 Source: Link
This is a half truth. You cannot compare a top-level mountain bike, pure competition from the best cyclists, with a second-hand, low-end car. The critic does not admit this simplification.
3. Santa Cruz V10 Carbon CC X01 – $13,600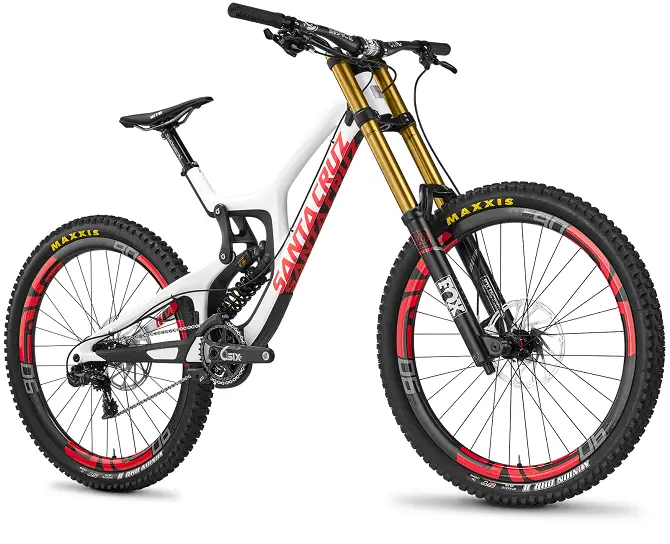 Source: Link
First of all, a mountain bike frame is a work of design and quality. It is design because it makes sense: geometry is studied and progress is made in improving it day by day; and it is quality because they are manufactured with the certainty that the materials and manufacturing processes ensure great durability.
4. Intense Carbine Factory 29er – $13,200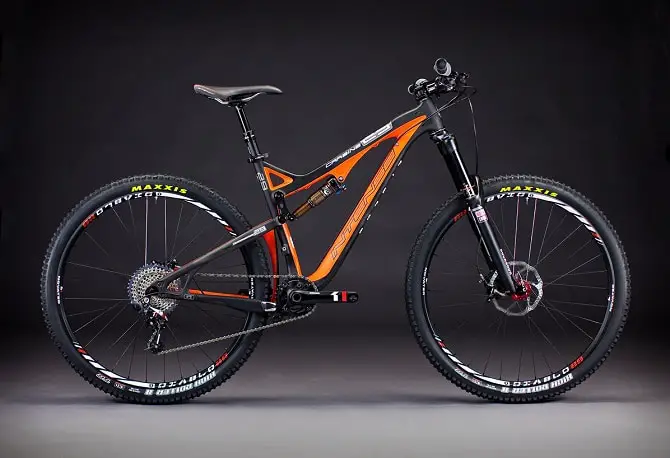 Source: Link
5. Trek Session 9.9 – $9,999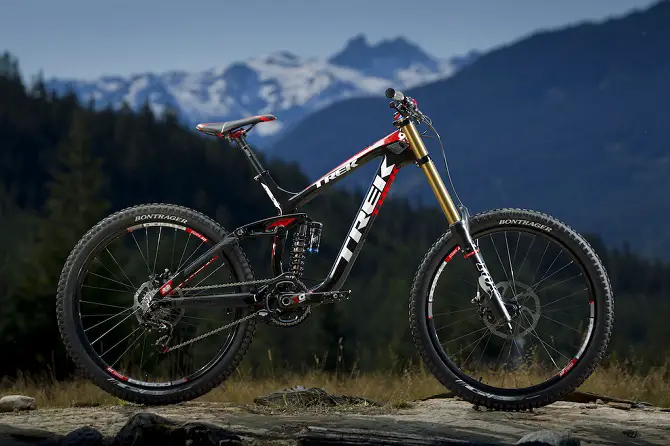 Source: Link
But we go further: all this is done with a maxim always in mind, which is to achieve the best possible resistance, the greatest durability, but with the least weight. 4kg frames that support tremendous force.
6. GT Fury World Cup – $8,800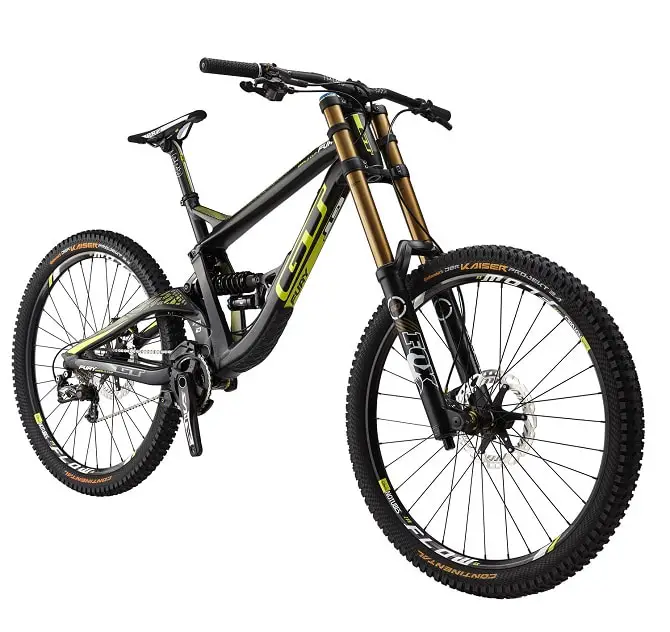 Source: Link
We are talking about innovation, and innovation has to be paid for because it involves the work of hundreds of thousands of people for hundreds of thousands of hours. It is an investment that manufacturers plan to recover progressively with the sale of these mountain bikes.
7. Specialized S-Works Demo 8 – $8,500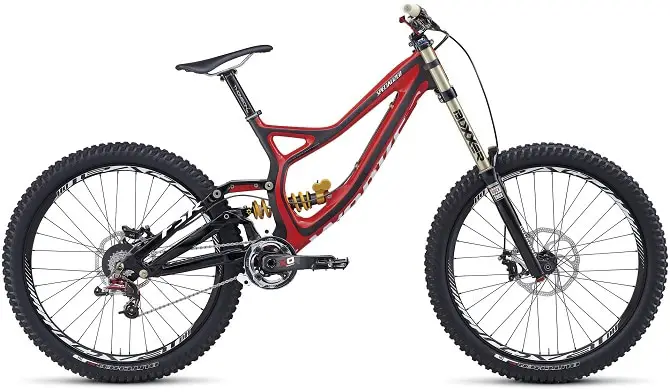 Source: Link
And of course, there is the economy of scale, the construction of a serial product. A mountain bike is not a car. It must be said that in Spain, for example and according to AMBE, a little over 1,100,000 bikes are sold per year, of which around 45% are mountain bikes; and that according to the DGT more than 1,200,000 cars are sold per year. Very similar figures that must be put down due to the average cost of a new bike and a new car: the average price of a bike is 1100 euros; and a car at almost 17,000 euros (a cost that during its useful life exceeds 44,000 euros).
8. Commencal Supreme DH WC – $7,900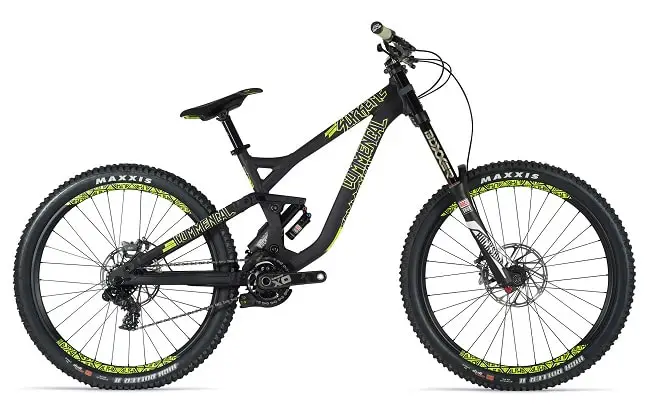 Source: Link
This difference in investments reduces the possibility of profit for manufacturers and, therefore, of growing in scale and being able to lower the prices of mountain bikes. The detractors of this statement assure that it is not true. Many manufacturers are even manufacturers of equivalently priced vehicles, such as motorcycles, which may appear to be priced similarly to a bicycle. But they themselves are responsible for dismantling this myth, stating that the motorcycles that we see in dealerships and stores are low and medium ranges, while the mountain bikes with which they are compared in price, are usually top of the range.
9. Budnitz FTB – $7,800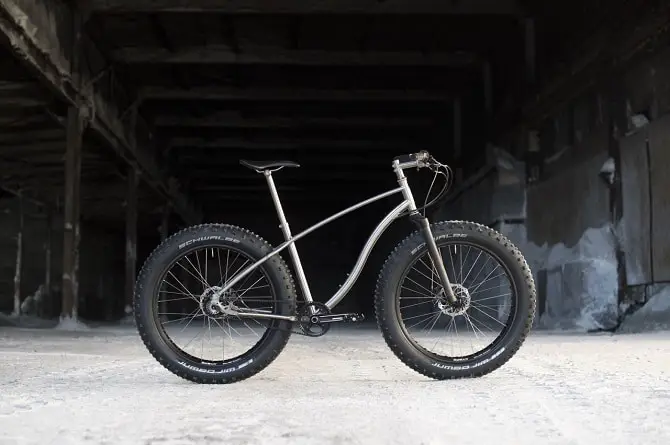 Source: Link
They are top-of-the-range mountain bikes and there is nothing else above them. In other words, if you carry the top of the range of a mountain bike firm or manufacturer, you carry the same bike as the World or Tour Champion. In summary, in mountain bikes there is no access roof, you can take the best machine if you are willing to pay for it. That does not happen in any other sport or sector: you cannot take the car of a rally rider, nor the motorcycle of a MotoGP rider, nor exclusively custom made boots from the last Ballon d'Or. In cycling this does not happen.
10. Kona Supreme Operator – $7,000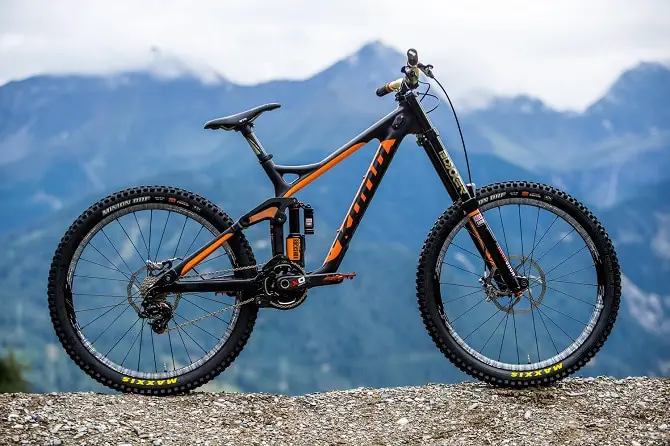 Source: Link
Today it is very different, many cyclists change their bikes annually or biannually, let alone if they compete at a certain level. Thus, the prices of second-hand mountain bikes have also risen significantly. In fact, a famous second-hand purchase-sale page already pointed out according to its data in 2016 that the average price of a bicycle exceeded € 1000 on average in all its annual sales, and that of a mountain bike (more than 50% of sales, that is, of every two bikes that are sold second-hand, one is a mountain bike) almost just at € 1000. Surely for that price they are not useless and useless bikes. Even so, if you still find a good mountain bike expensive, you can search and you will see that there are totally exorbitant prices. It also helps you to relativize and understand that quality, if you want, must be paid for, and it is good to pay for it.
You Will Definitely Love these Photos:► Top 10 Most Expensive Air Jordan Sneakers In The World – World's Most Expensive Electric Bikes