Geometric tattoos, with their lines, points and symmetrical shapes, seem both complex and simple. Perhaps therein lies the charm that makes them so popular. But in reality, geometric tattoos are nothing new. These tattoos represent or symbolize a multitude of ancient or sacred spiritual meanings about life, nature and the world. Geometric hand tattoos are also incredibly popular and that's why today we're taking a look at the top geometric hand tattoos for men!
Triangle Geometric Hand Tattoo Designs
The different shapes found in geometry represent the different elements of the universe, such as wind and fire. Also in geometric tattoos we often see animals.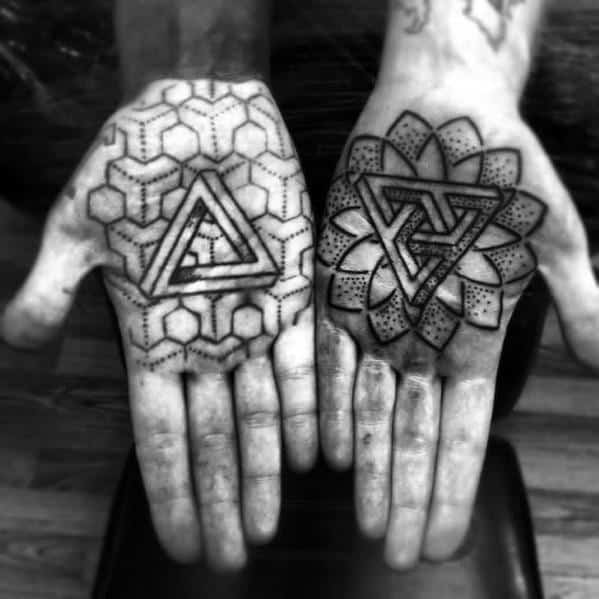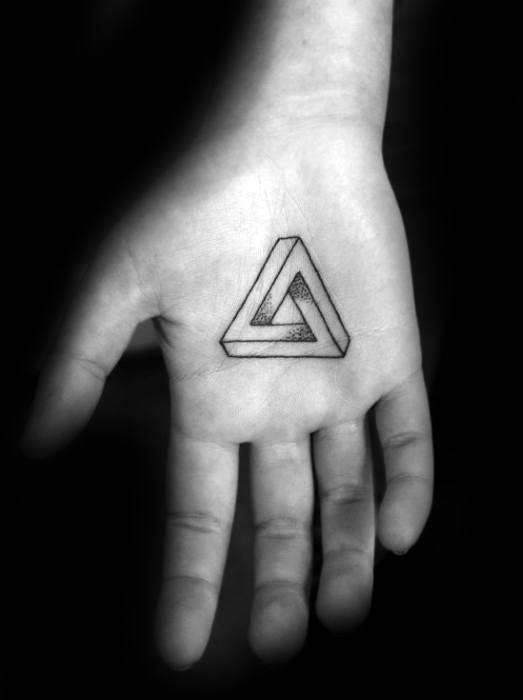 Circle Tattoo Designs
A geometric tattoo in which a certain symmetry is appreciated is synonymous with balance and harmony in life. The lines and shapes are precise and sharp, often with continuity and repetition, and these characteristics are in part one of the reasons why they are so pleasing to the eye and have survived the test of time beyond fashions and trends.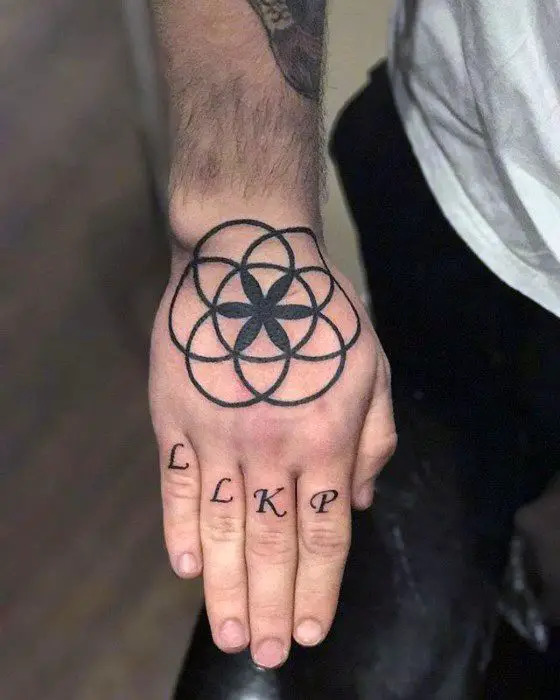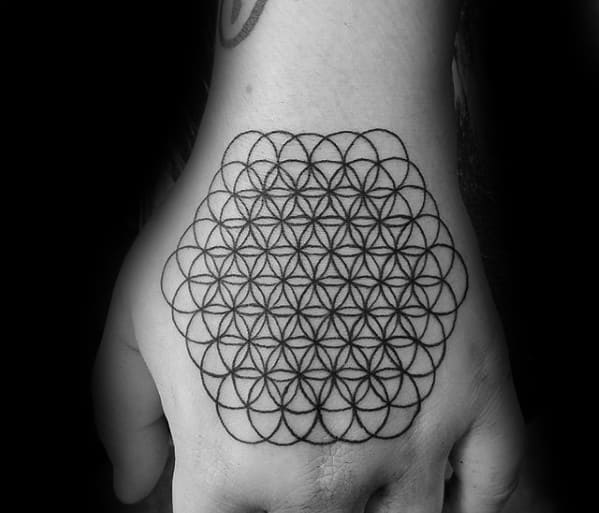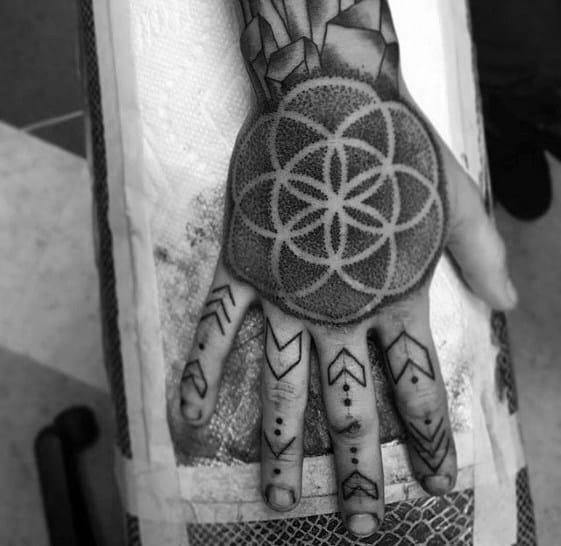 Mandala Tattoo Designs
Any image, in general, can be divided into geometric shapes that can make it appear less realistic. A geometric tattoo features some type of repeating pattern, a shape that repeats throughout the design to create a specific design. Geometric shapes have a defined number of sides and when combined they result in an attractive design. They are repetitive shapes that create drawings. The design is created by a repetition of harmoniously distributed geometric shapes.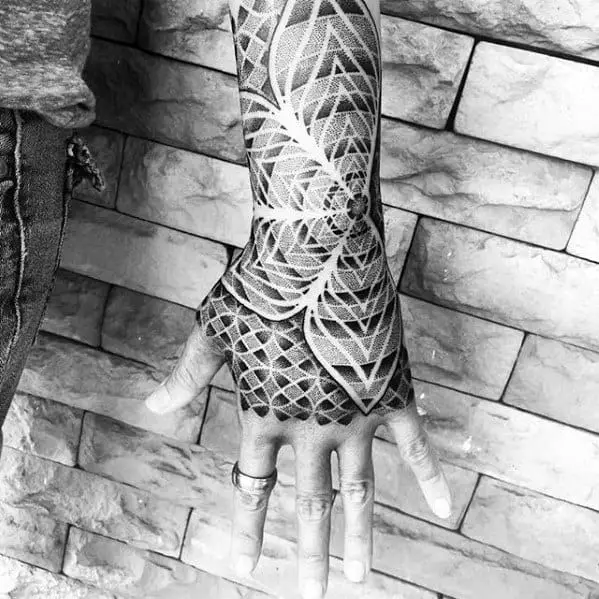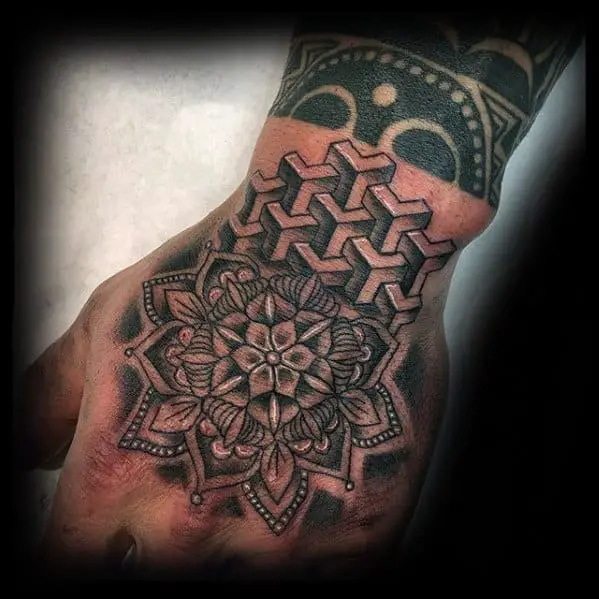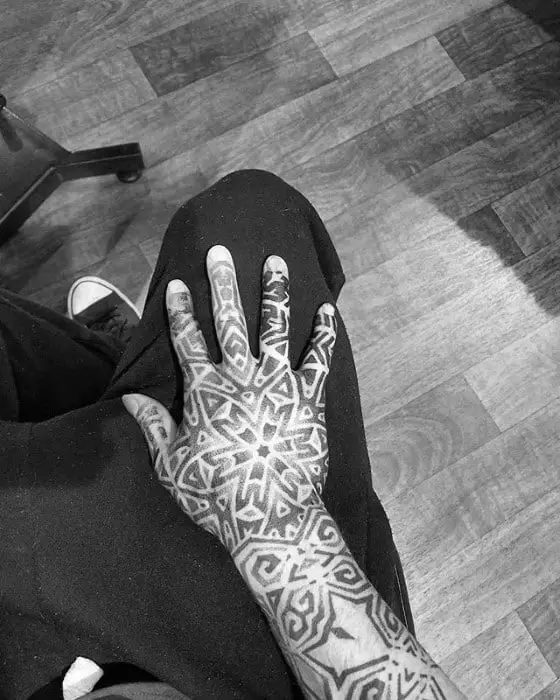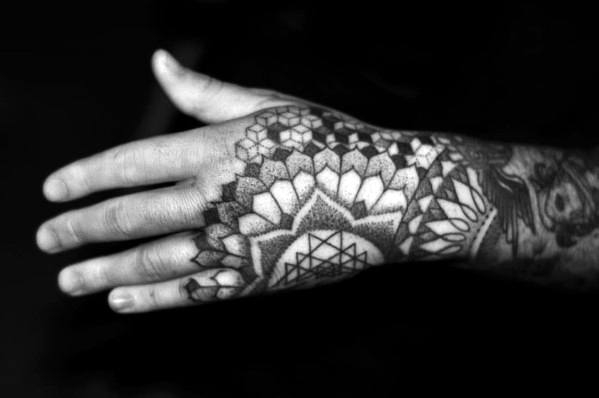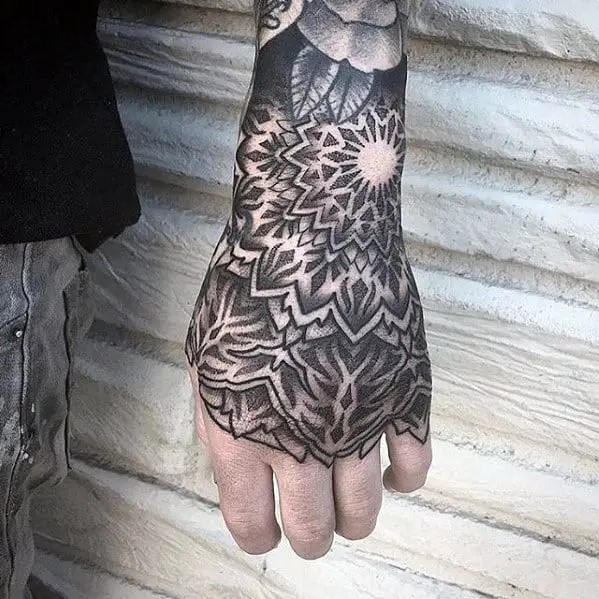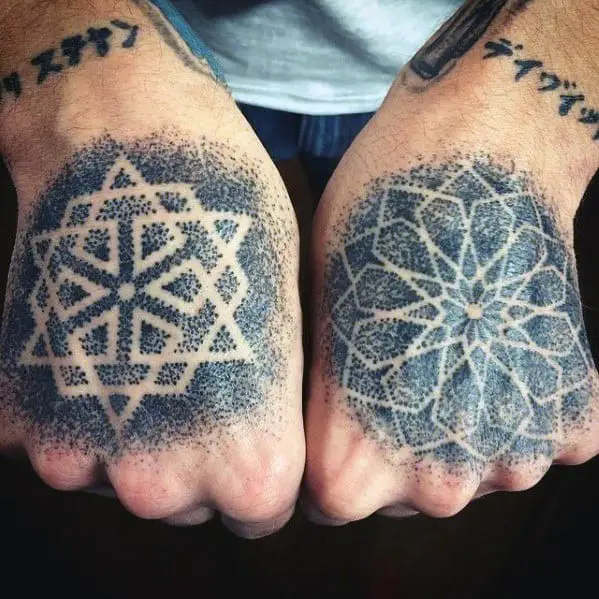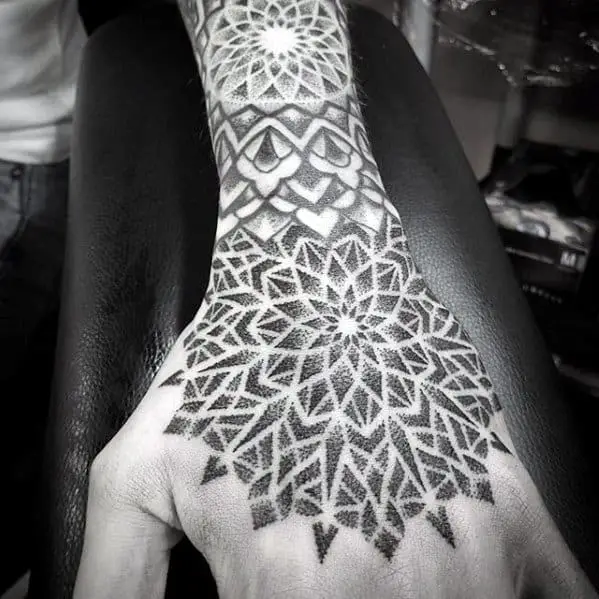 Colourful Geometric Hand Tattoo Designs
Tattoos created with geometric shapes usually have a meaning or try to make sense of something. Contrary to what happens with most tattoos where the interpretations are usually quite open, it is difficult to give them a different meaning.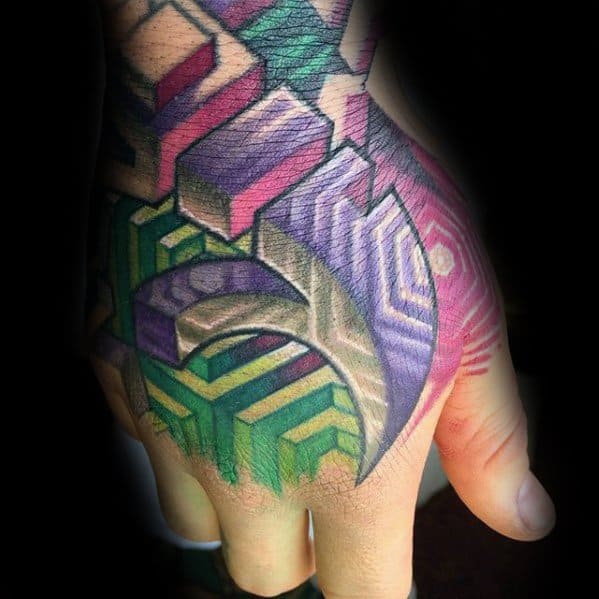 Other Geometric Hand Tattoo Designs
These designs are not just a sum of blocks, but can be turned into inspiring drawings. Now, if in general precision is important, in the case of geometric tattoos it is especially so since otherwise the result would look a bit strange.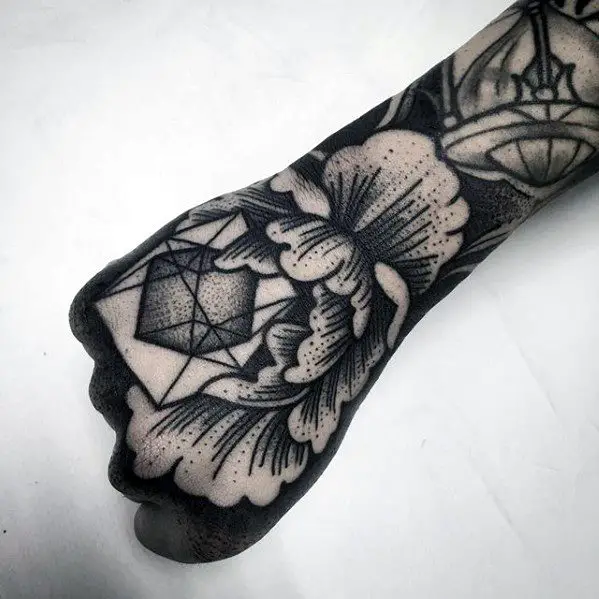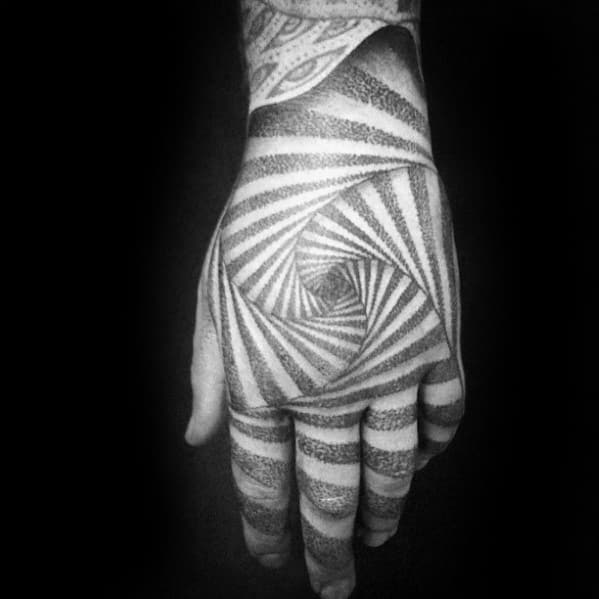 Geometric Hand Tattoos For Men FAQs
1. What are the most popular geometric hand tattoo designs?
Cubes that represent the element 'earth', symbol of stability, mandalas which are concentric patterns of floral structure, representative of values ​​such as balance, harmony and unity and octahedrons, symbol of the air element linked to healing and compassion are the most popular designs.
2. What unusual geometric hand tattoo designs are there?
Fractal shells which consist of a crescent spiral pattern that shows that nature is infinitely scalable, Gordian knots and owls are popular designs that are quite unusual.
3. Why is the hand a popular spot to tattoo geometric designs?
The main reason behind this is that the hand is one of the less painful parts of the body to tattoo, meaning an article can spend a longer time on it, creating a complex design such as a geometric one. Additionally, it is easy to show and holds a special meaning for those who do it.