Christmas 2020 is all about dusting off family traditions, small gatherings, and returning to a more simple and natural way of celebrating the holiday season.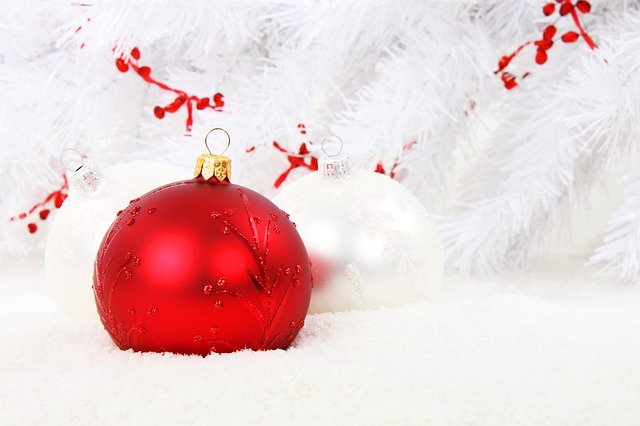 It's all about tradition, from Christmas dinner to handmade décor and embracing all things natural. Think green foliage and wood with seasonal berries, adding a pop of color.
People want to remember back to easier times when social distancing and lock down-regulations were non-existent. And the trends this year reflect that with so many of us spending more time at home.
Take It Online
Online shopping is here to stay, with sales in the US is projected to reach $794.50 billion this year. Going online from the comfort of your couch for groceries, restaurant food, or presents, in fact, anything you want to be delivered, is the fuss-free way of shopping this holiday season.
Better yet, if you are in the Boston area, making use of Couriers Boston for a same-day delivery service throughout the greater Boston area makes perfect sense. Whether it's a grocery pickup or last-minute present delivery to a family member on the other side of town, a respected same day courier service is the way to go. Large or small, they will deliver it all.
Get Decorating
It's all about door décor this year to express holiday cheer with the rest of the neighborhood. Just as the farmhouse style of Christmas décor shows no sign of abating this year, take the theme to the next level on your front door.
Think swags of greenery, eucalyptus garlands, burlap ribbon, pinecones, and twine covered ornaments for a subtle rustic look.
Carry the theme through to your Christmas table with vintage-inspired linens and greenery from your backyard interspersed with antique silverware and votive candle holders.
Christmas Feasting
From delicious roasts ideal for a small family gathering pared with traditional side dishes, the focus remains firmly on traditional fare.
Mince pies, gingerbread houses, and a classic Christmas pudding covered in lashes of brandy are all chart-topping holiday classics.
Home-baked goodies are on-trend, with many embracing family recipes from yesteryear, and better yet, it is an activity that your immediate family can do together.
Make the Most of Family Time
Zoom, FaceTime, Skype, and other forms of social media that connect us will all be playing a part in a socially distanced Christmas this year.
Being savvy when planning virtual media family and friend get-togethers is what it's all about. From online Secret Santa to Christmas themed trivial pursuit questions, there is a host of ideas on the internet to try out this year.
Movie Magic
Nothing says the holidays like Christmas themed movies. With the trend to smaller family gatherings and a craving for movie classics, you can start your search now for those feel-good movies everybody loves.
Channel the Holiday Cheer
Yes, the year 2020 has been hard on many of us, but there is no time like the present to create new festive family traditions and memories. So, go ahead and welcome some holiday cheer into your home.