Reptiles can sometimes be spectacular animals, even though they are cold-blooded and do not have the capacity to love and protect like dogs and other mammals. There are some reptiles whose appearance is so attractive that it is worth having them tattooed on the skin. Among them are iguanas. These reptiles can represent many positive things about whoever gets them tattooed. They are calm and harmless animals that attract attention for their colors and many people usually have them as pets. If you are one of those people, it would not be bad if you tattooed your iguana on the part of your body that you prefer.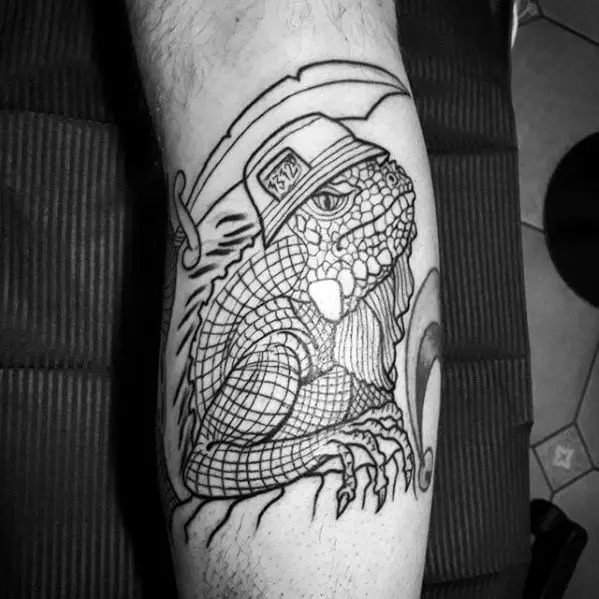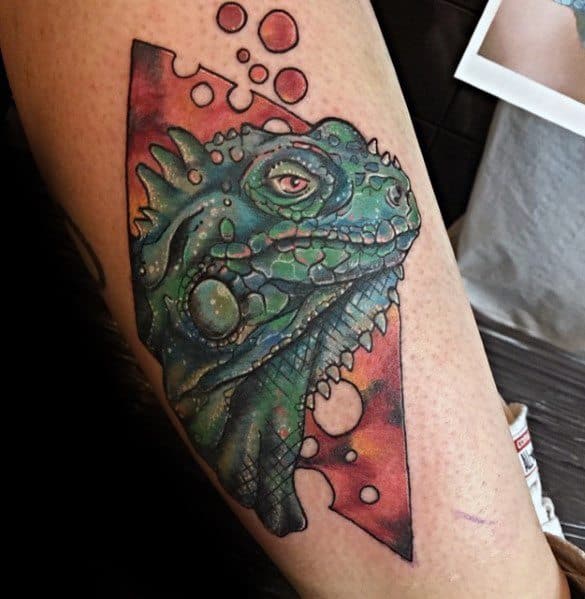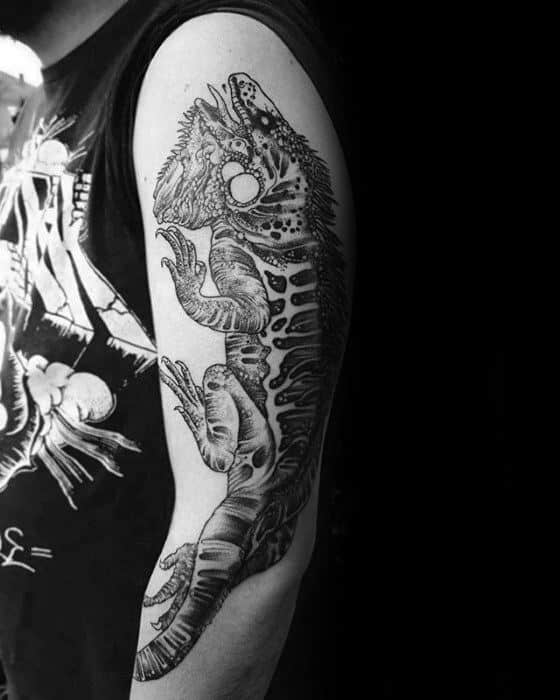 But what is the meaning of iguana tattoos?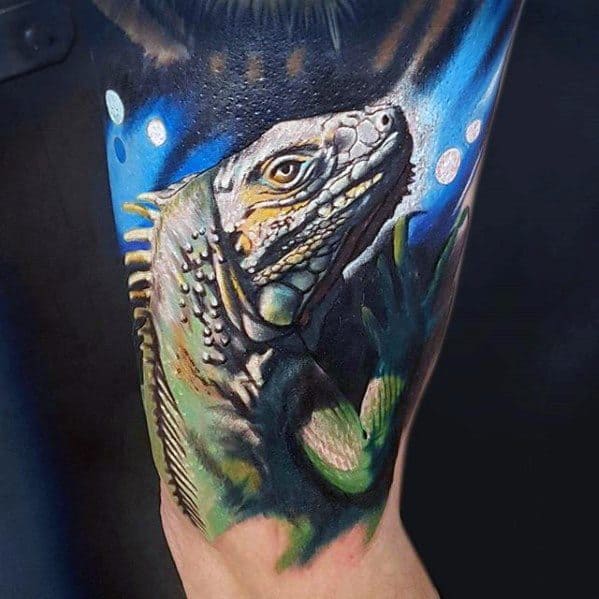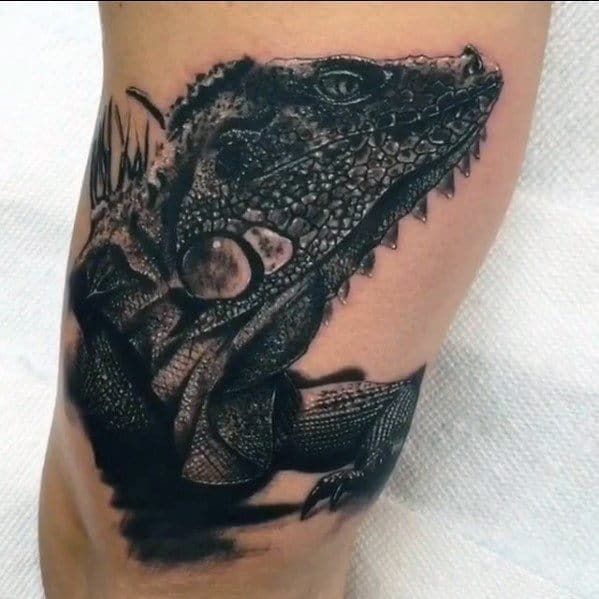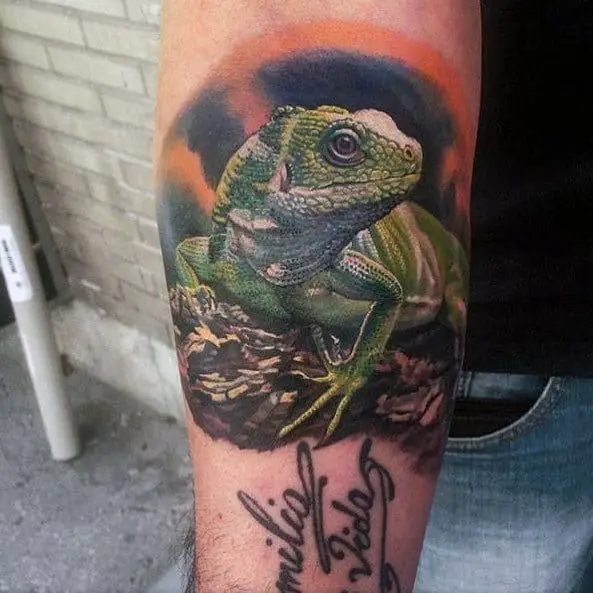 Iguanas are peaceful animals that lead a relaxed life. They live in trees feeding on leaves and, like chameleons, they often change color. If you identify with iguanas, it means that you are a patient person, who hates fights and loves to lead a calm life free of stress and worries. A tattoo is also a good option to perpetrate your pet if she has already died and you want to always remember her.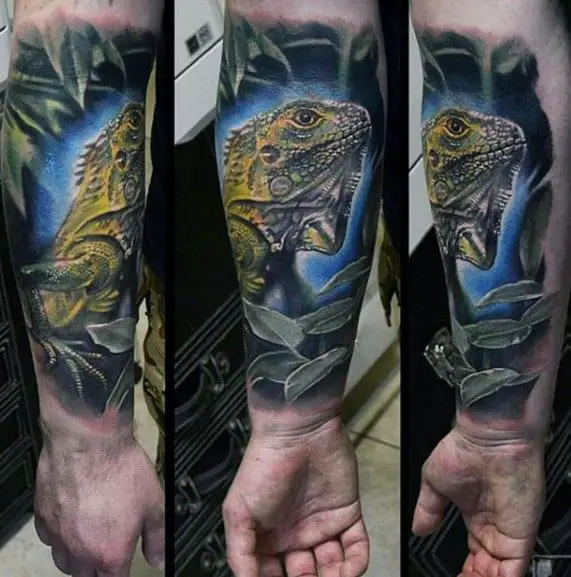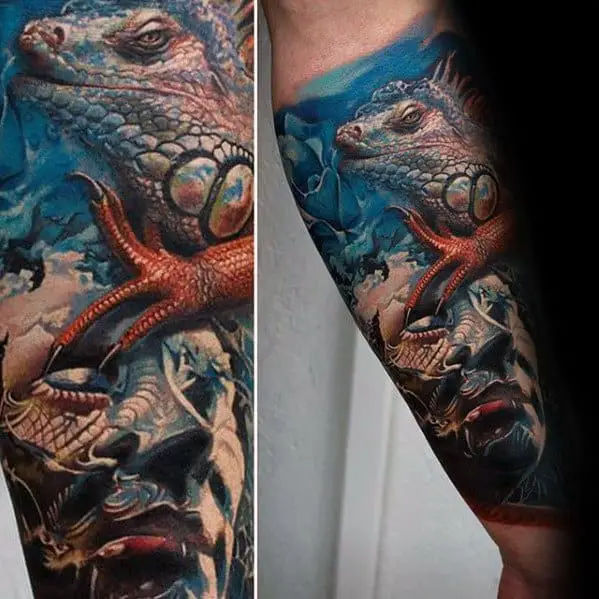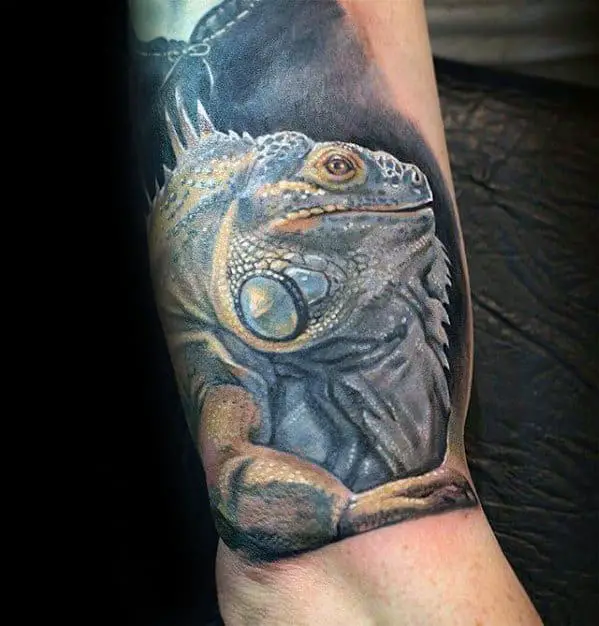 If you are like an iguana, you characterize yourself for being strong in the face of adversity, for not complicating your life due to simple problems. You don't need much in life to be happy. That is why an iguana could be the animal that best represents you.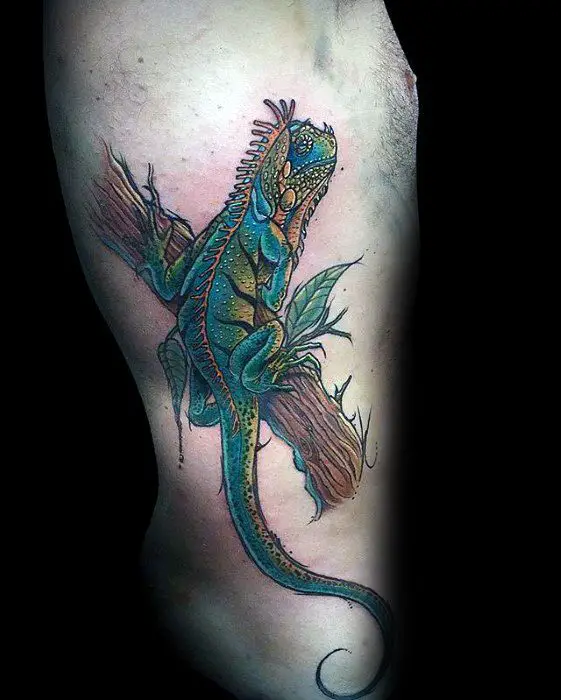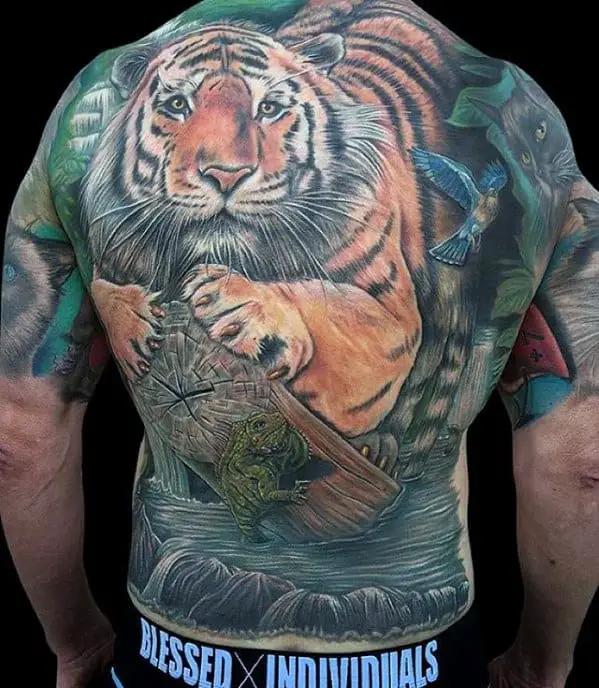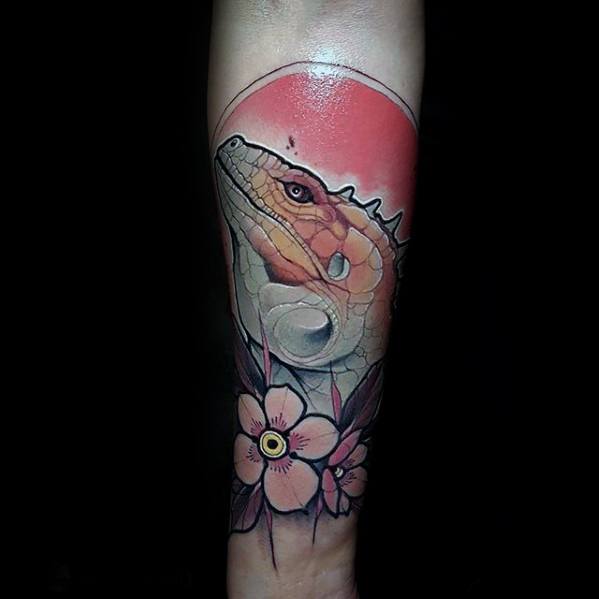 Possible variations and ideas of iguana tattoos for men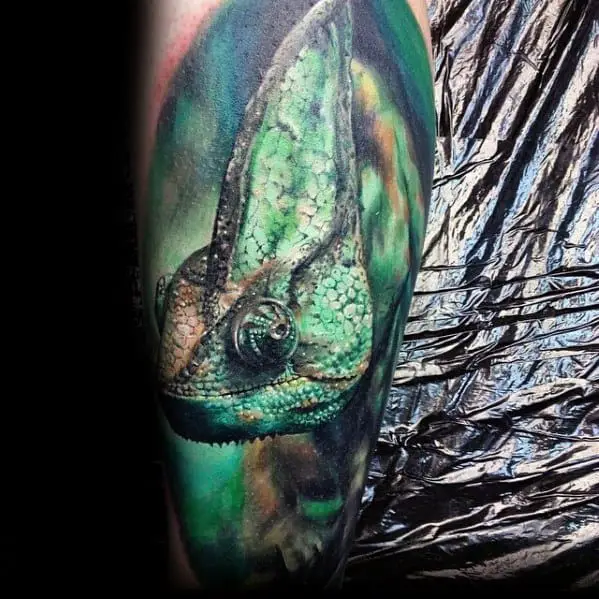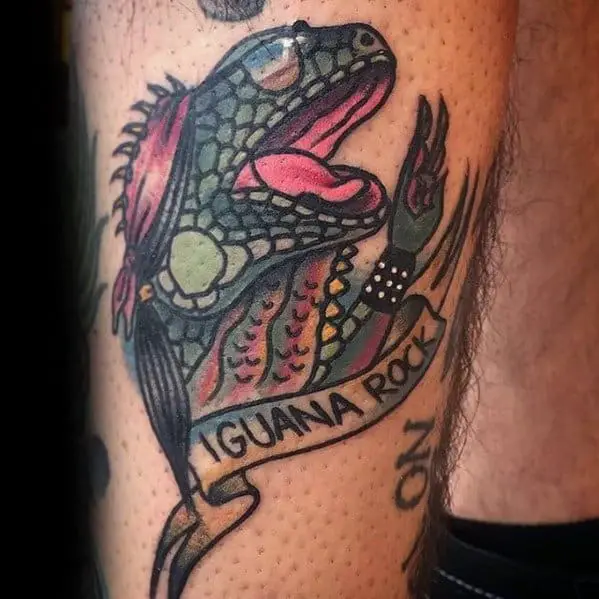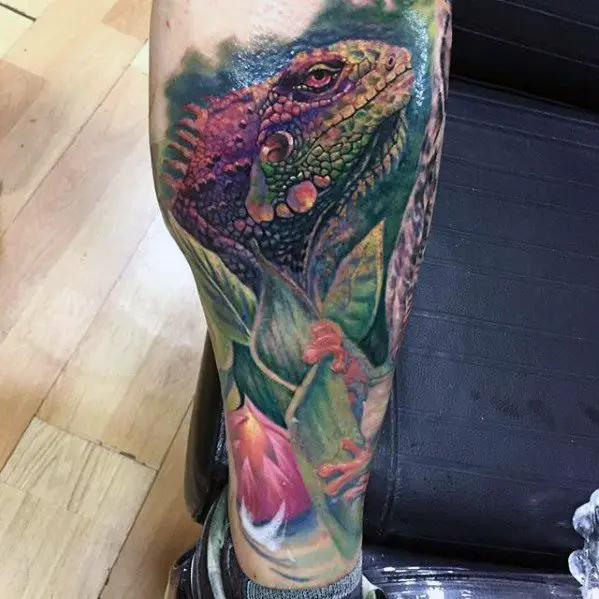 The iguana is the best way to represent your desire for freedom, to get away from the worries of everyday life. It is a tattoo that goes very well with both men and women. Iguanas are animals capable of surviving in any situation, which makes them ideal to keep as pets in a small apartment. If you are a person capable of adapting to any change in your life and of enduring any adversity, you were surely an iguana in another life.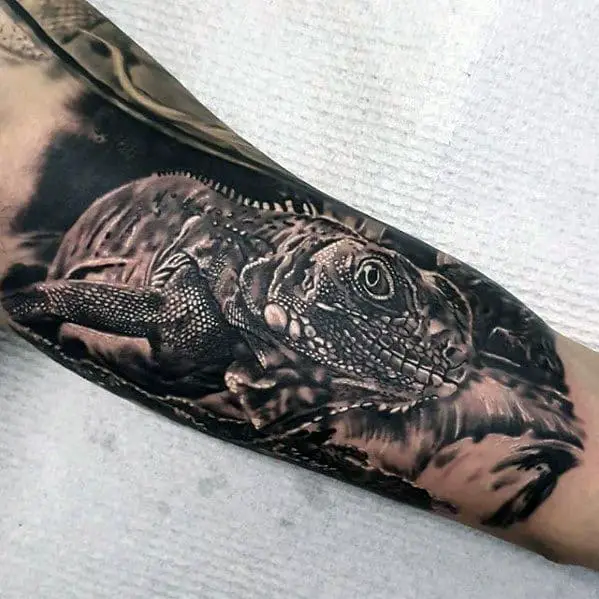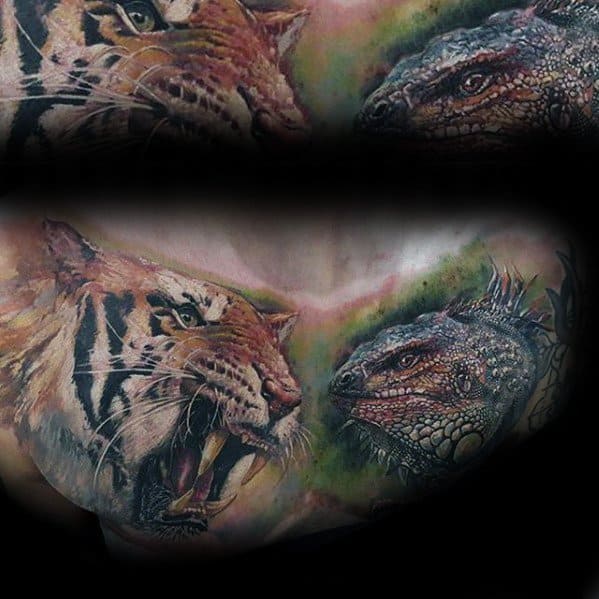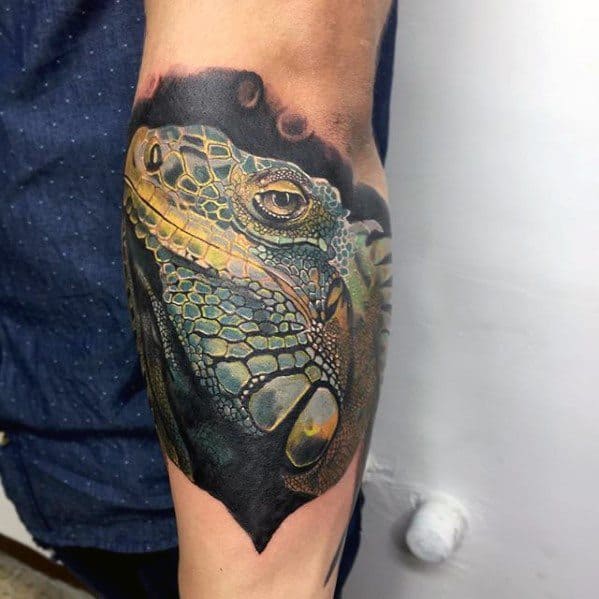 Iguanas are among the most requested designs by those who want to get a tattoo. Another advantage is that it looks great on any part of the body, but it is worth doing it in a large part so that it can be done in a size where it is appreciated in all its splendor. It is an animal that, regardless of having cold blood, has many characteristics that make it a wonderful animal both to have as a pet and to wear it tattooed on the skin.