The history of mankind would be totally different without the inventions that have allowed us to control lighting. And although much progress has been made in this area, some traditional forms still exert their fascination on us.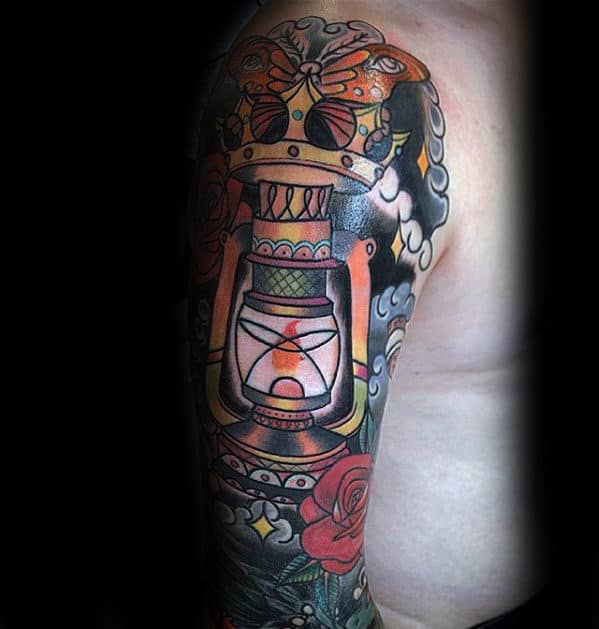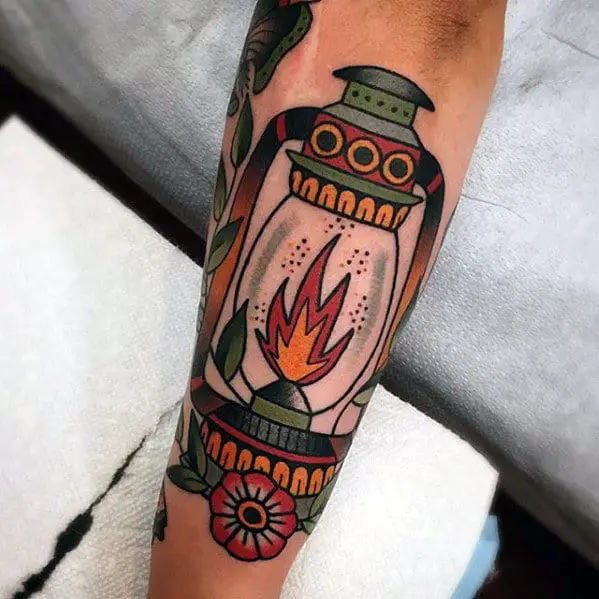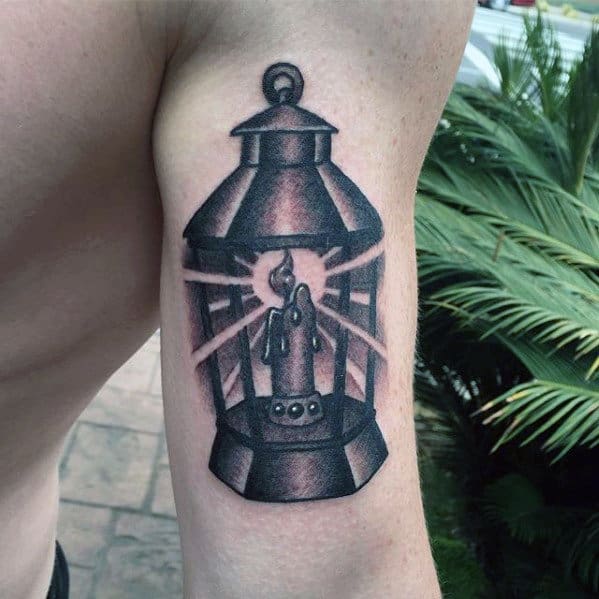 What are traditional lanterns and how do they work?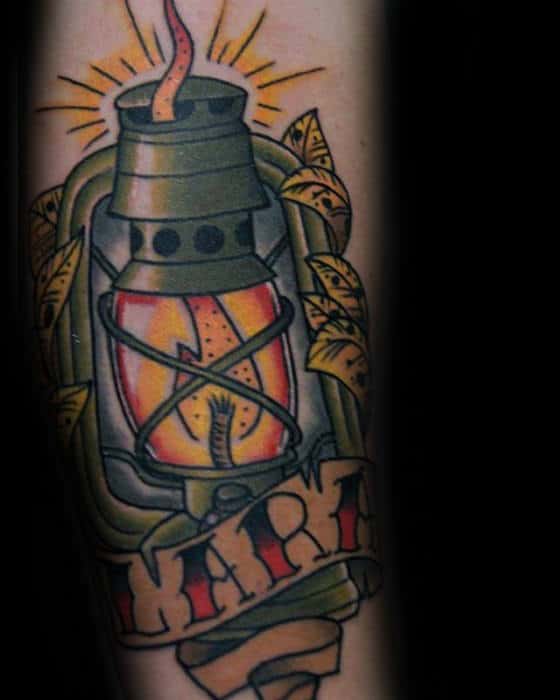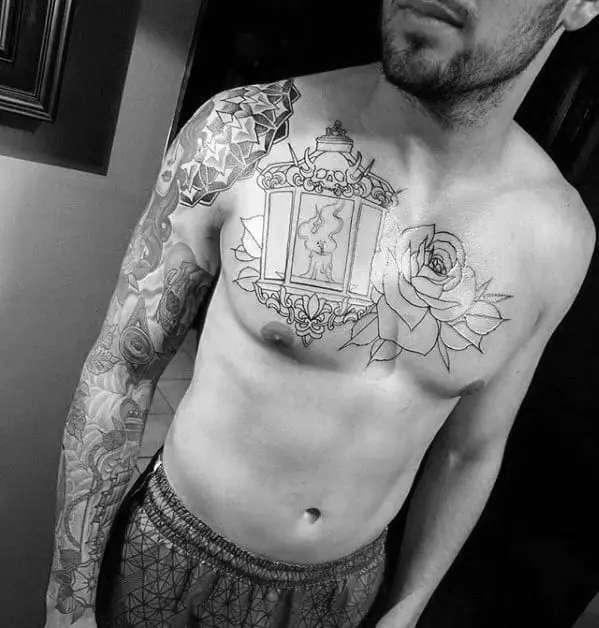 Lanterns are usually metal structures, with vents, whose walls are made of glass or translucent surfaces. Inside it a light source is placed. The function of the lantern is to protect the flame from the elements such as wind or water. In this way, lighting was preserved during travel or bad weather conditions.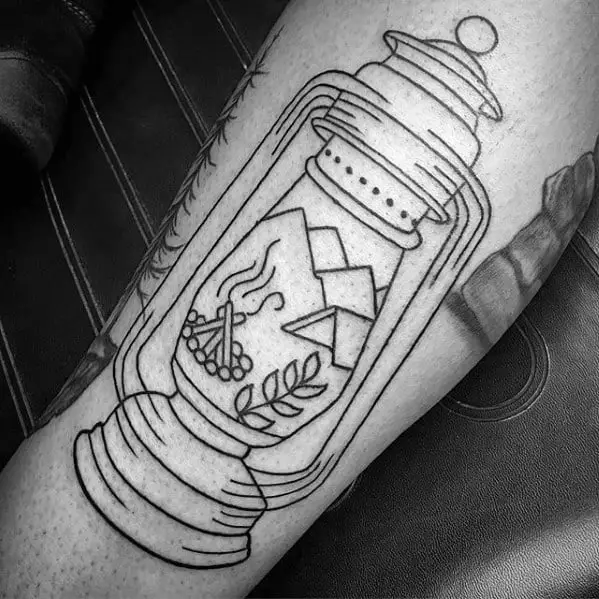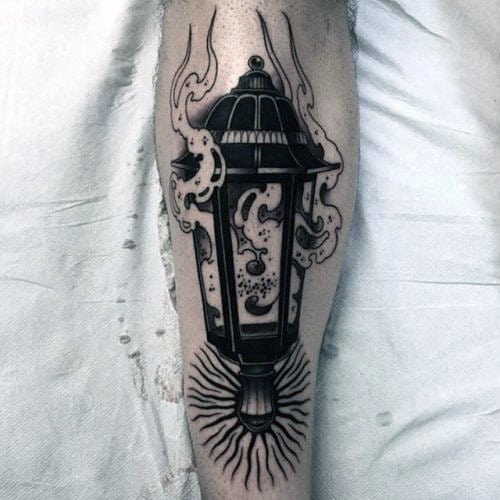 Symbolisms of lanterns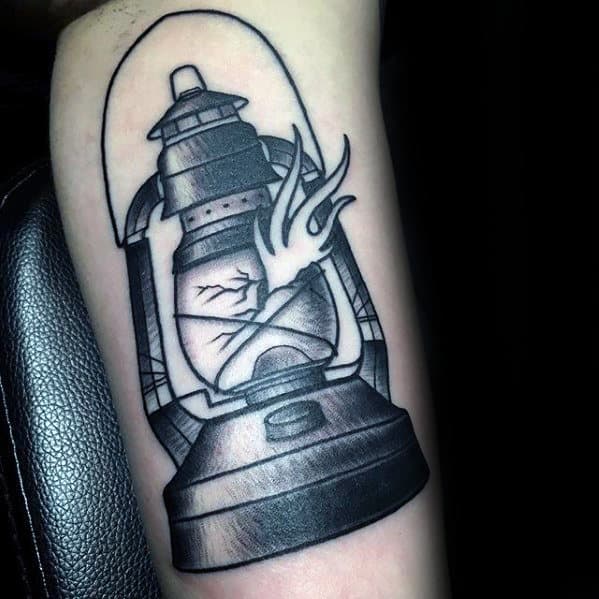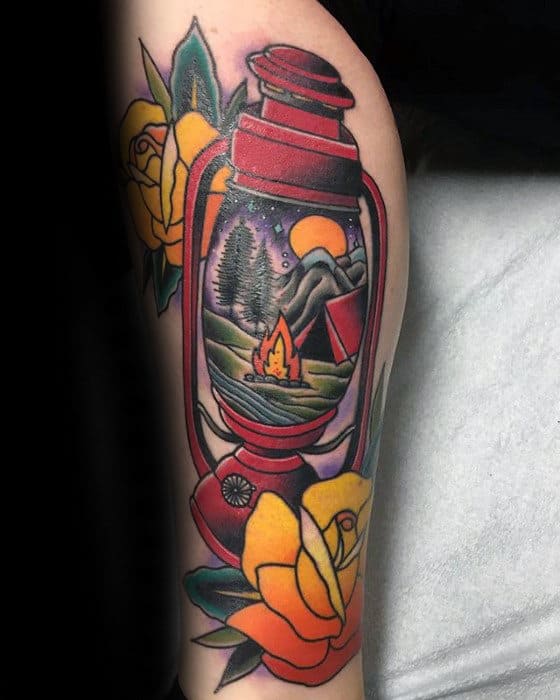 Therefore they are symbols of protection, control, leadership and internal strength. The bearer of a lantern lights the way so that it can be traveled, by himself and by others. Light for its part is synonymous with hope and knowledge. Lanterns provide light in times when darkness surrounds us. They are also associated with new beginnings, they announce that we know the path we want to follow, they signal the end of difficulties and the enjoyment of the joy of life.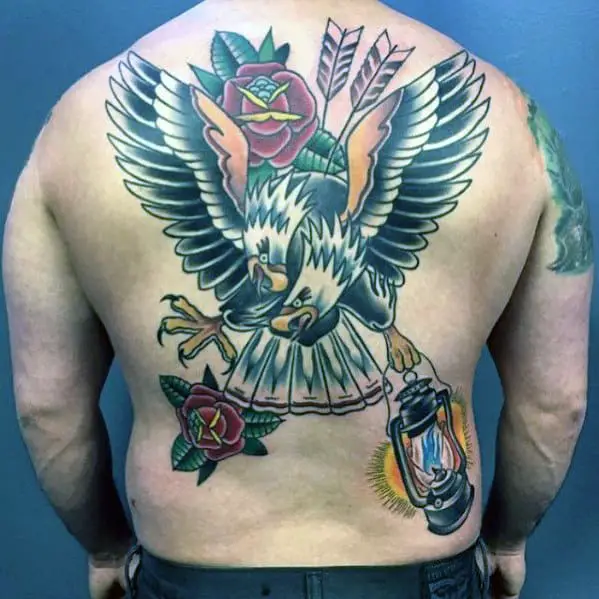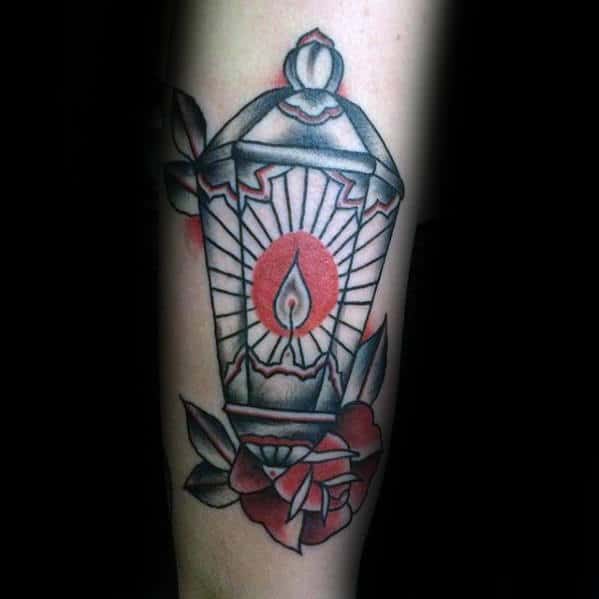 There are many types of lanterns, however their basic shape remains. What varies is the aesthetics of its structure. There are very simple versions in its lines to more ornate designs. This provides a wide spectrum of options so you can choose the one that best suits your preference.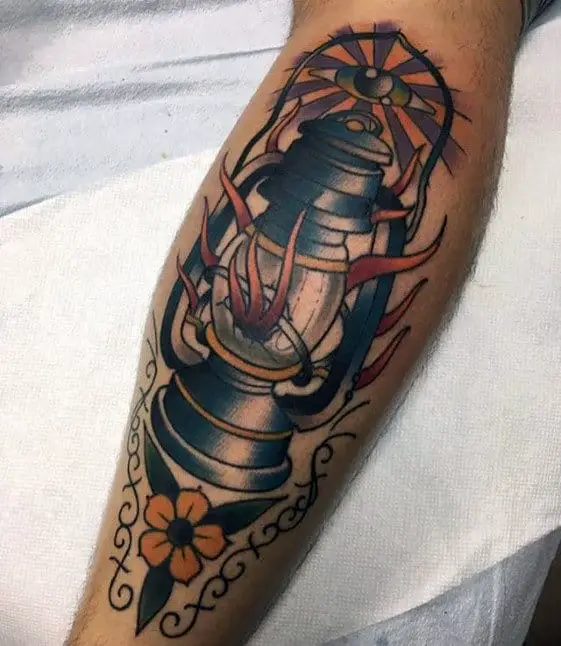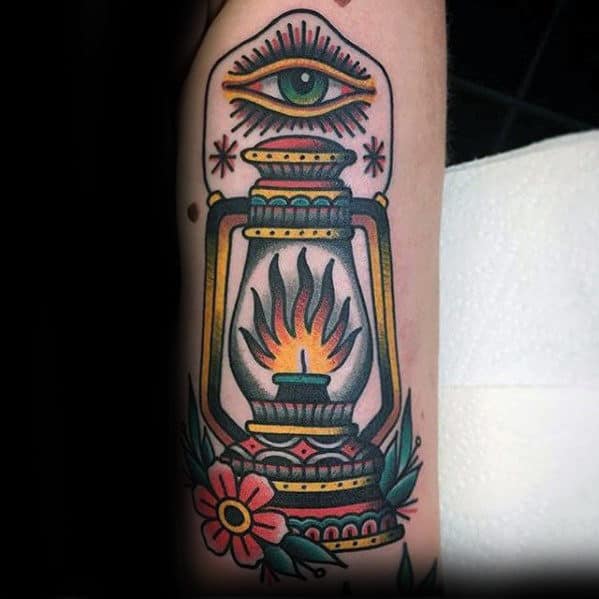 The best lantern tattoos for men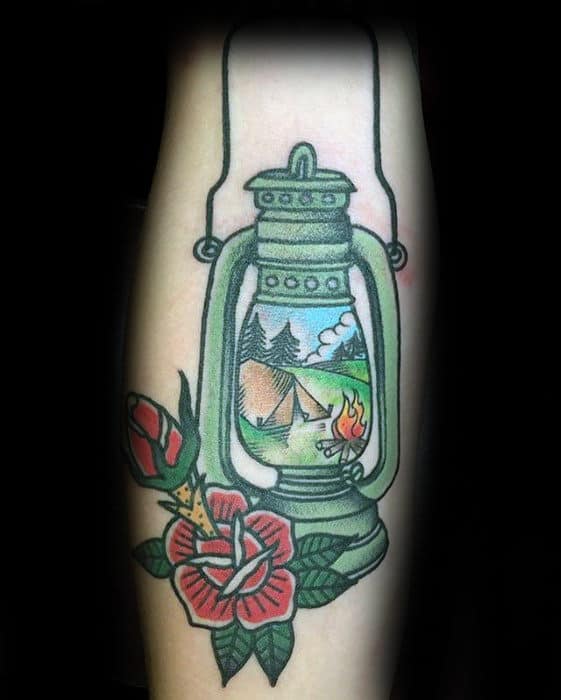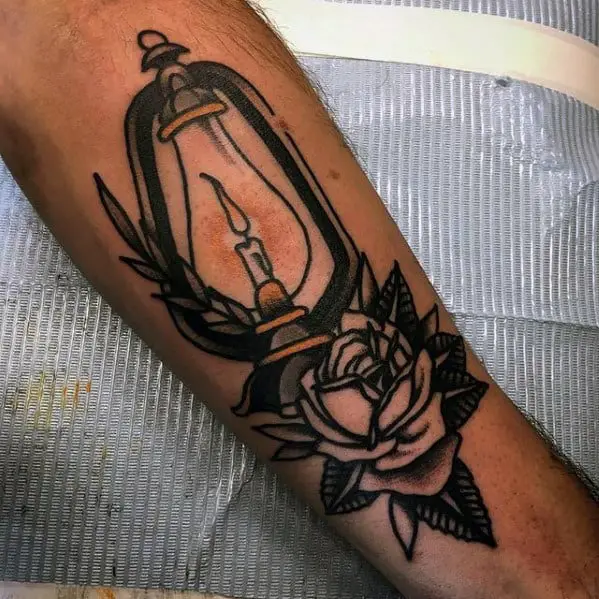 The most common styles to perform this tattoo, especially when the lantern is simple in design, are the traditional and the neo-traditional. These styles highlight the nostalgic air of these objects and result in pieces of special visual interest. Likewise, the lanterns can be tattooed in black and white or in full color.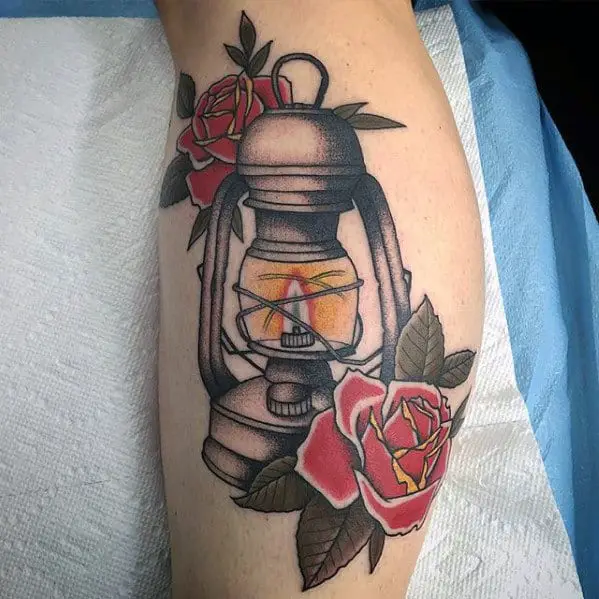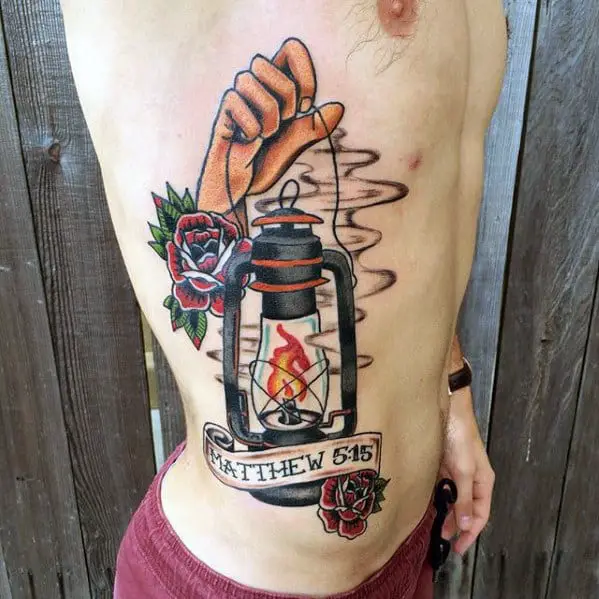 The most popular lantern tattoo designs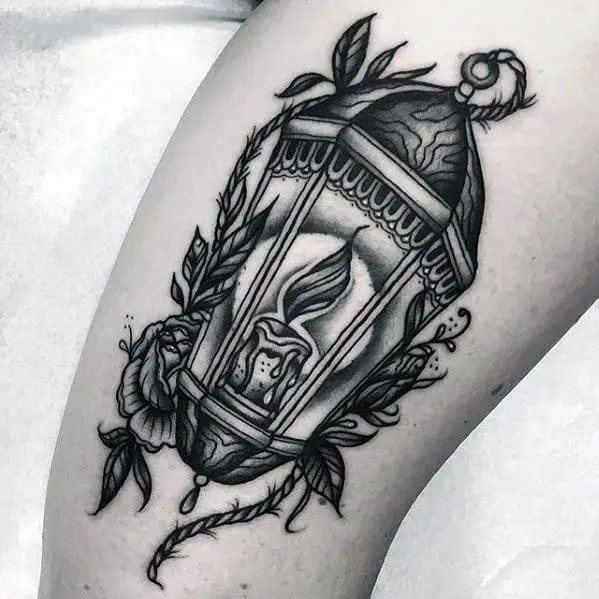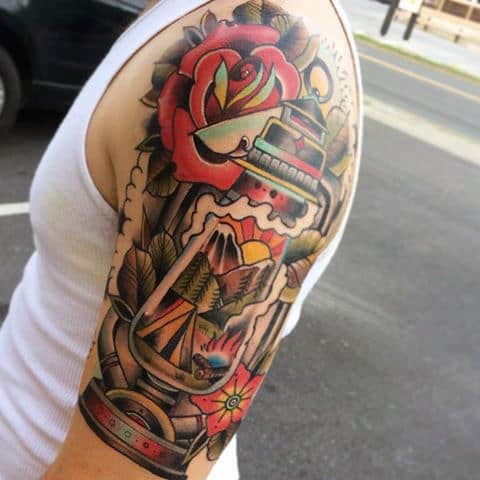 This type of tattoo offers the possibility of adding or modifying elements to be personalized. For example, in the central space where the light goes, some people place other images. Landscapes, hearts and crystals are the most used. You can add to your lantern that which is of particular importance to you, that which illuminates your life or guides your path.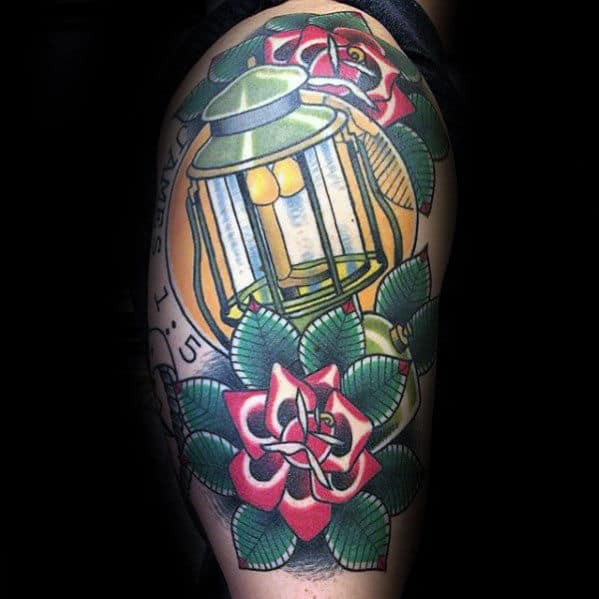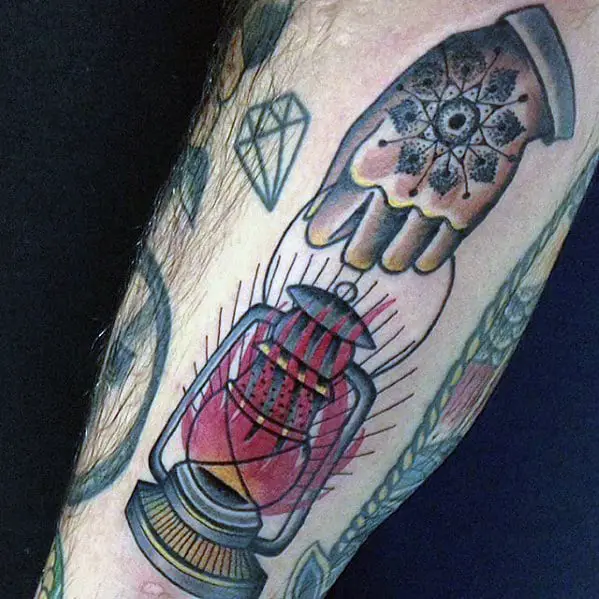 Around it is very popular that flowers, insects or phrases appear that have to do with the symbolic importance of light. The hands of flesh or skeleton are also common companions of lanterns. Many of these pieces make a special focus on the projected light, giving a striking effect to the tattoo that will undoubtedly attract the attention of those who observe it.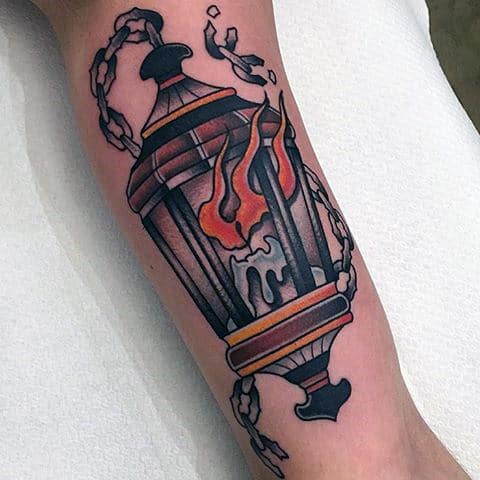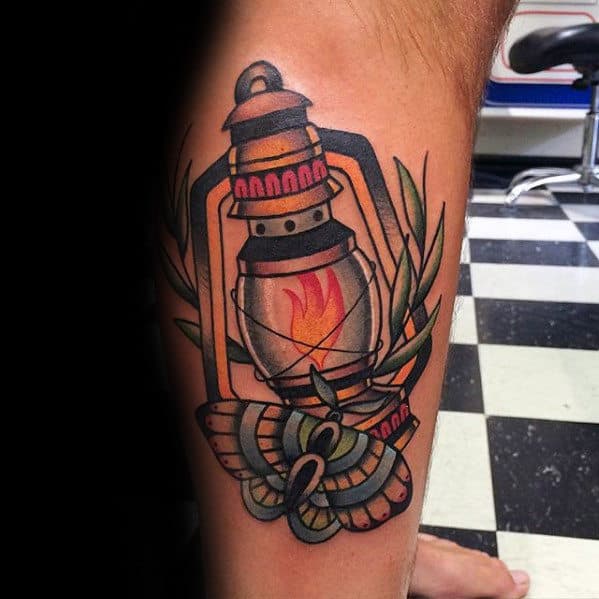 With the lantern light, you will never lose your way.