As there are those people who tattoo figures or special shapes, animals, even portraits, there are others who prefer to leave phrases, names or initials that mark some importance in their life. That is why today we want to share ideas of typography tattoos that you can make, as well as different types of letters that you can use. Observe it and then you will tell us what you think.
Typography tattoos make use of different unique fonts and techniques to etch into the skin a meaningful message. Such tattoos are often found on the back, chest and arms. They are also often hard to read depending on how peculiar the font used is. Additionally a lot of these typography tattoos combine different font styles for each word.
In today's part of the best tattoo designs in the world, we bring you the top 30 typography tattoos for men. Without further delay, let's take a look at all the special and beautiful tattoo designs.
Phrases Typography Tattoos
When choosing a design in which there is tattoo typography involved, it is a very good idea to be inspired by a few fonts. Many times it depends on what we are going to write to decide which font is going to suit us best.
For this reason, in this article we have prepared a lot of fonts so that you can decide the one you like the most, in addition, divided according to how they fit better with a single word or with a phrase.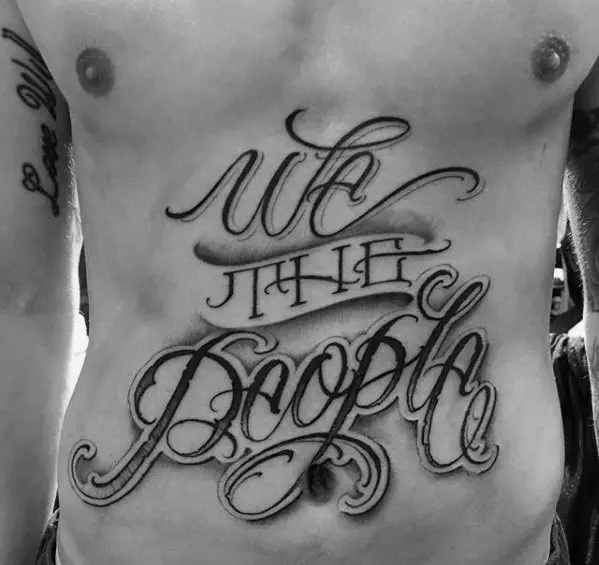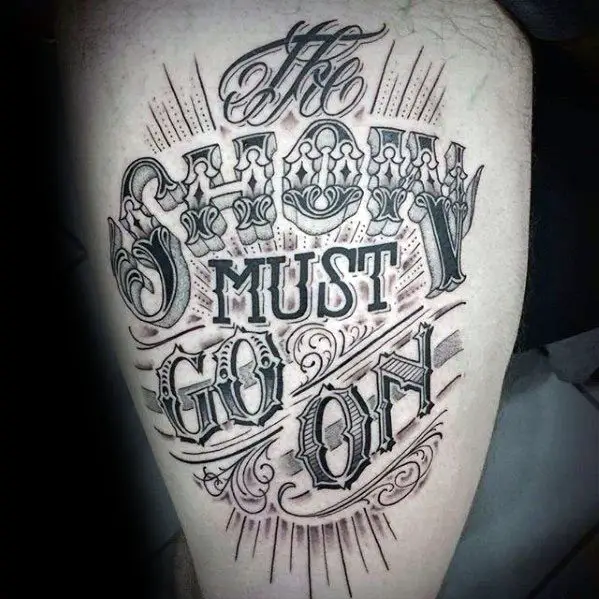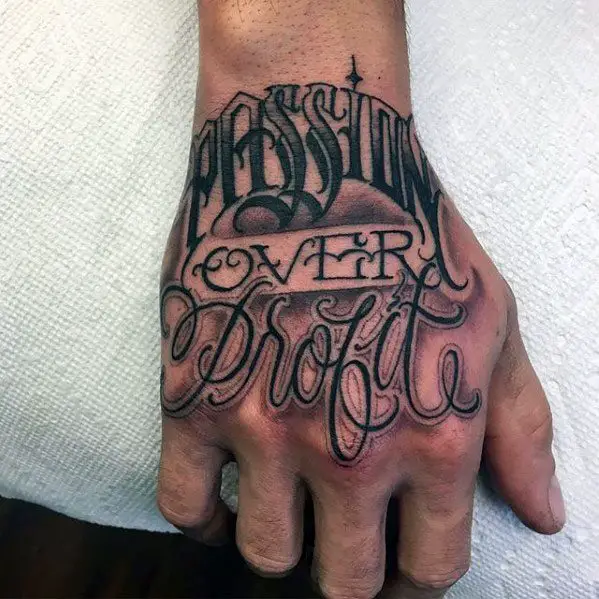 Fancy Typography Tattoos
The human being, as befits one of his main characteristics, creativity, has been inventing typefaces since he learned to write. With the invention of the printing press the types of letters multiplied, and with the invention of computers even more. The fonts that we present below are ideal to use as tattoo letters that consist of a single word or two or three at most. Their thick and sometimes decorated lines mean that these tattoos always have a significant size and consist of few words to facilitate reading.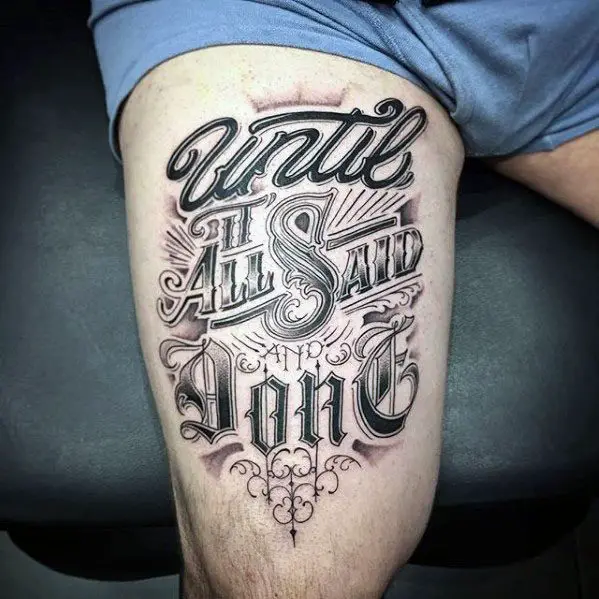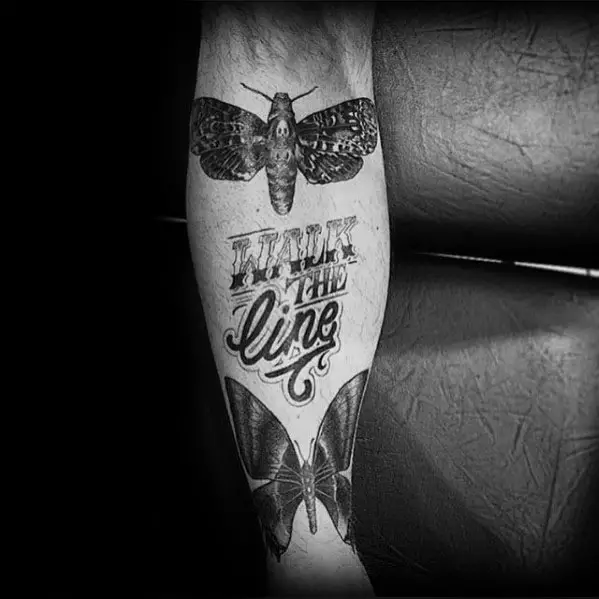 Other Typography Tattoos
Surely when we think of letters for tattoos the first thing that comes to mind is this type of font. Somewhat finer than the previous ones, it manages to stand out both for its shape and for the touch of color it can give to its letters. A tattoo that imitates graffiti is also great for drawing inspiration from a one-word tattoo that needs to be very dramatic. In black and white or color, decorated with drawings or just letters, it is a very powerful and urban style. Finally, a style totally in line with rock records, which calls for a great design, with gigantic letters: it is about decorating the inside of the letters with the drawing that you like the most (but according to what it says, of course). The final design, well done, is jaw-dropping.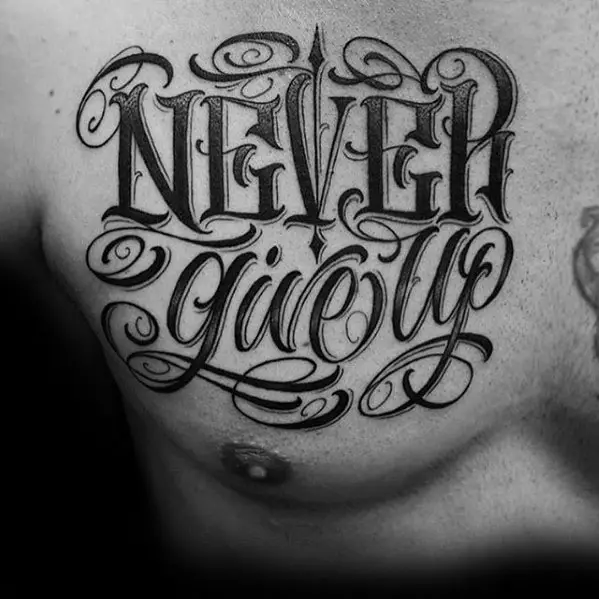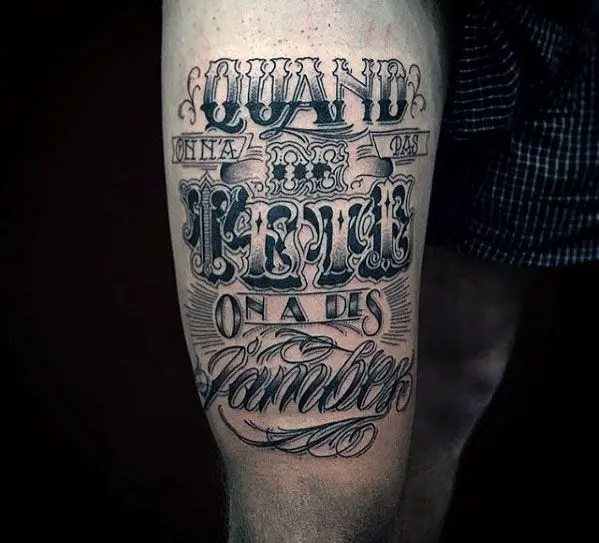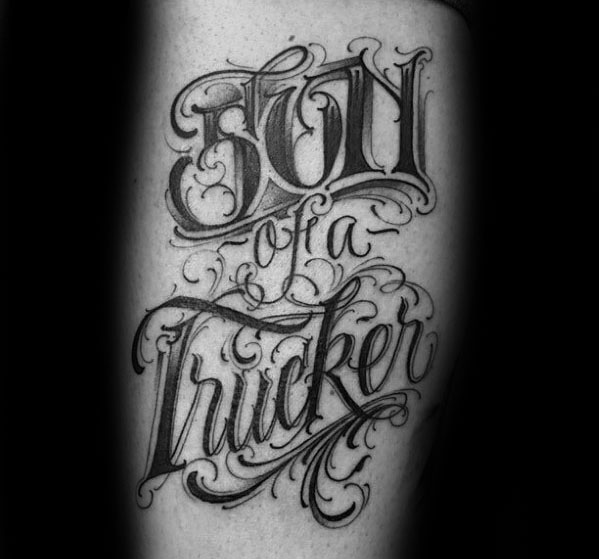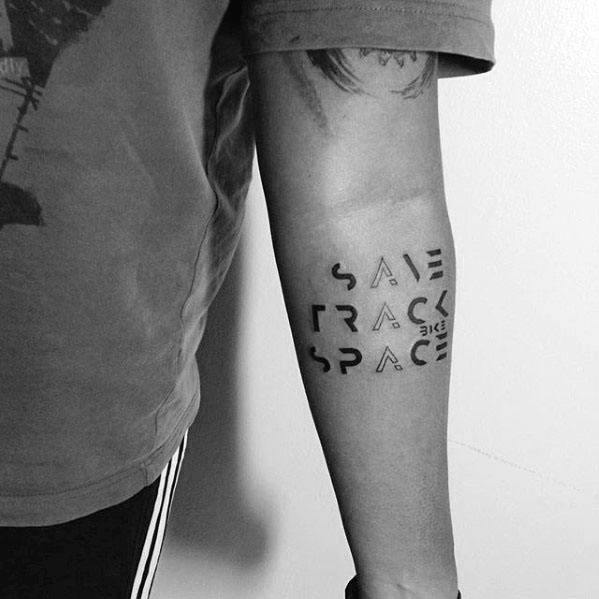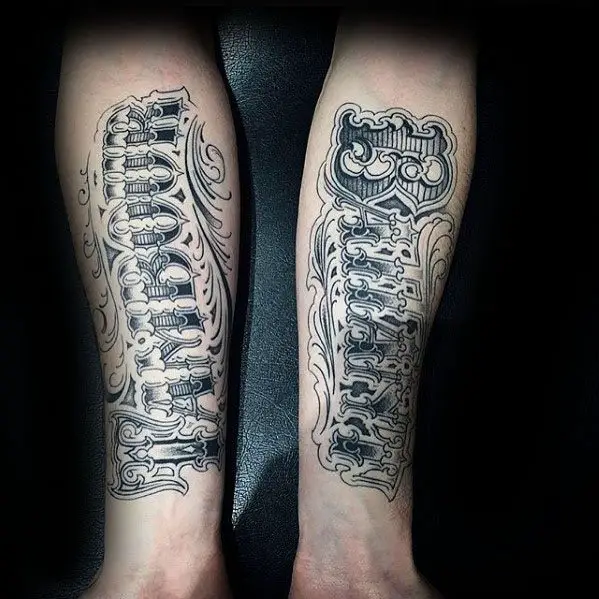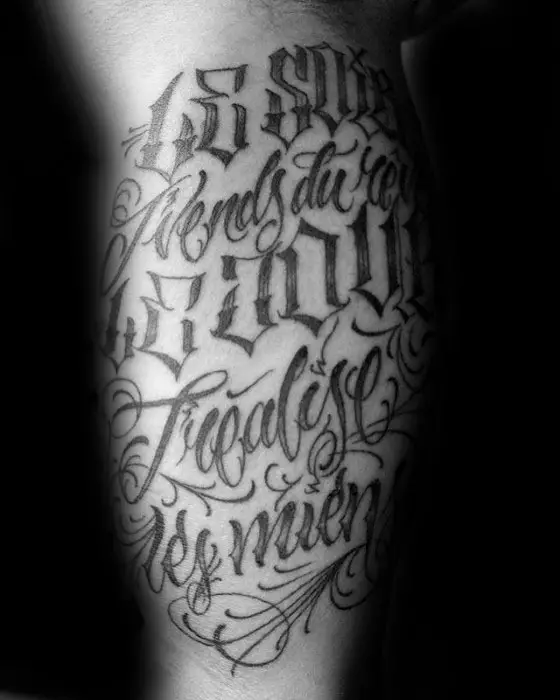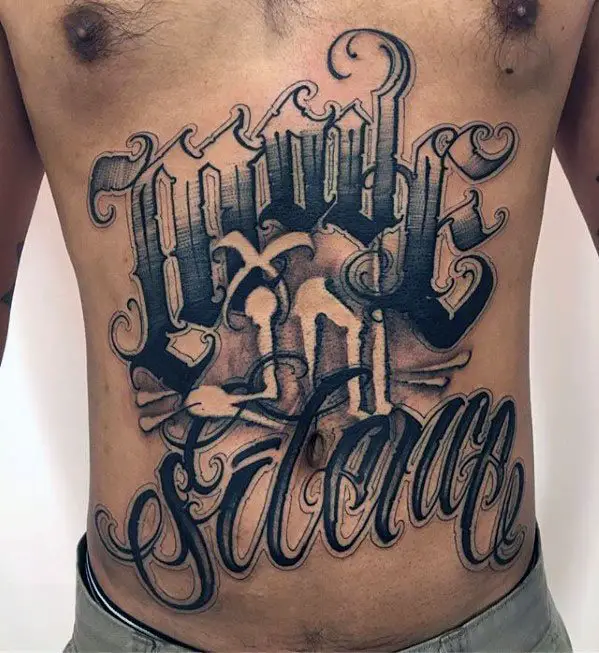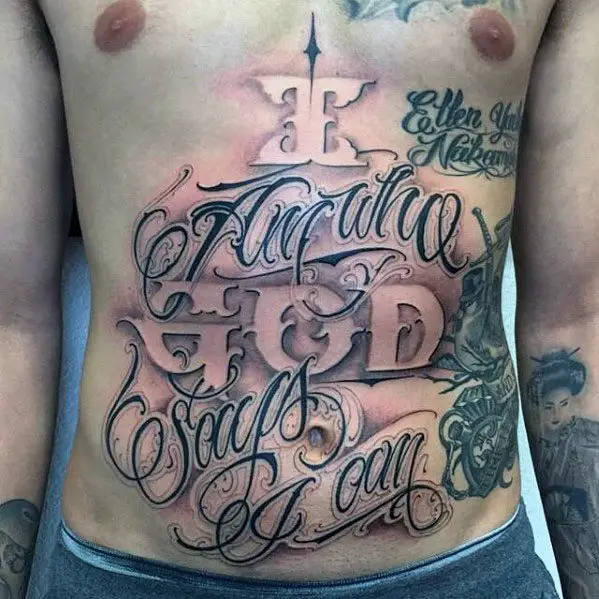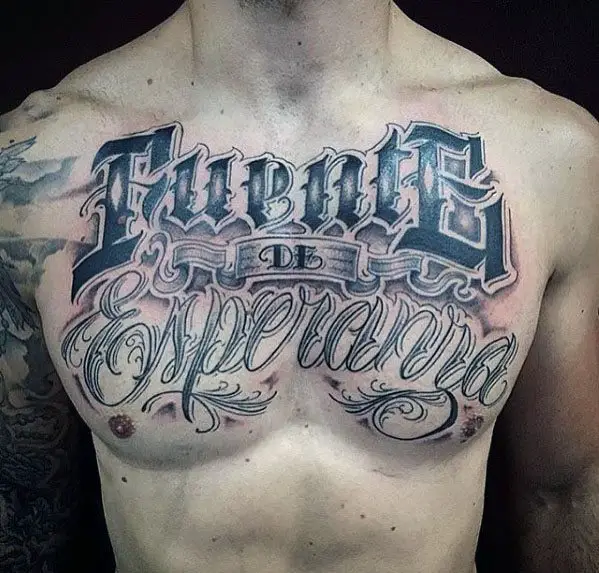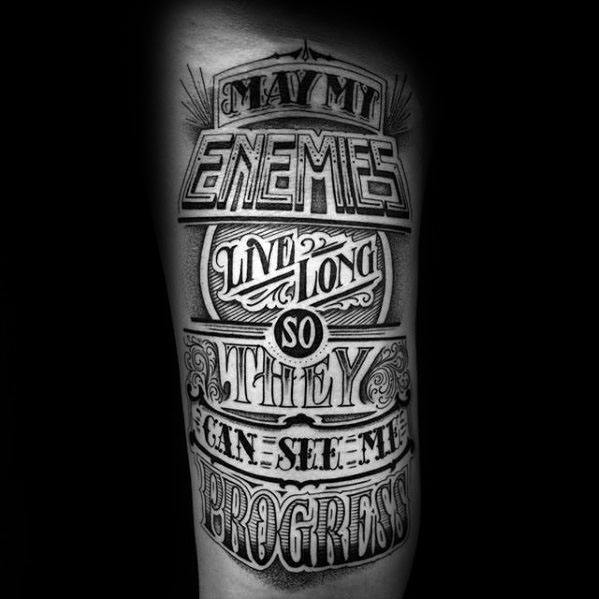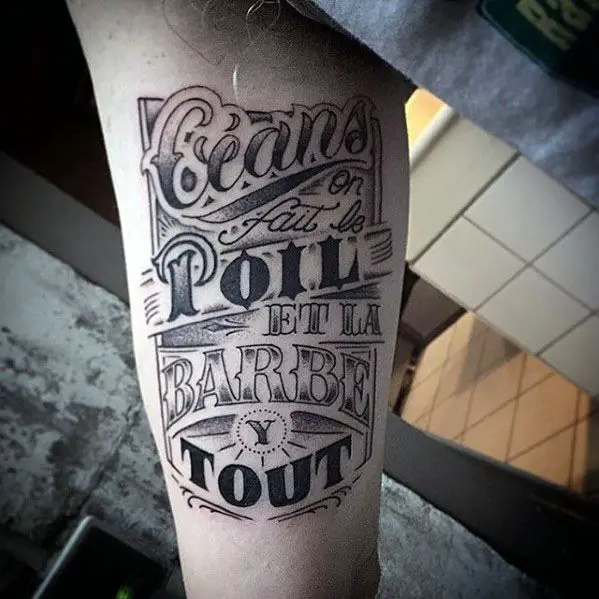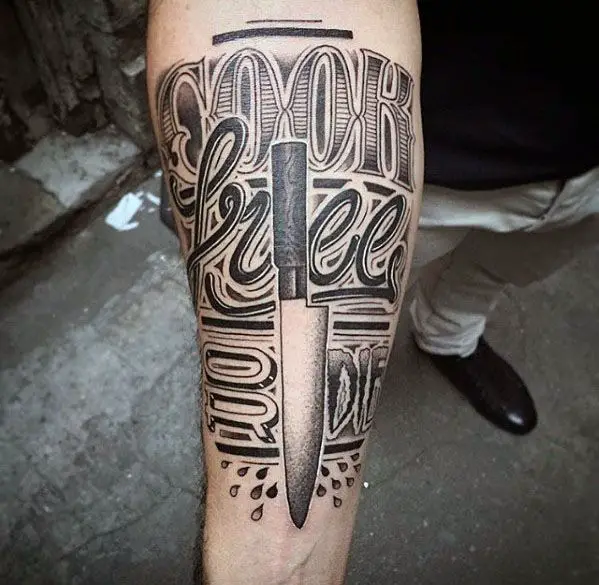 With a typeface that imitates the style of being handwritten you will achieve a very natural and discreet design. In addition, there are hundreds of letters to draw inspiration from, since we all have different letters. A good idea to get a tattoo he more personal, in fact, is to be inspired by the handwriting of a loved one. Now that everything is written with a computer, choosing a typeface that imitates typewriting is a rather nostalgic option, especially for those of us who learned to write with them. Choose a typeface like this for a design that brings back memories or to represent a fragment of a book, for example. The classic stick letter also has its one and can be a good option for a tattoo. Very simple in design, perhaps it is not the most suitable for expressing great thoughts or truths, but it looks great for tattoos on the fingers, for example. Calligraphy shines in all its glory when you link letters to others in a sentence. Find a specialized tattoo artist to get the most beautiful one, you can even decorate it with other elements such as a flower.
Typography Tattoo FAQs
1. Are typography tattoos popular?
Yes, they are super popular in tattoo designs today as they can be very versatile and unique while carrying a heavy message.
2. What's the best part of the body to do a typography tattoo?
The chest, arms and hands are the best parts of the body for typography tattoo, due to how easy it is to show them off and the space necessary to write something sophisticated.
3. Which are the best fonts for typography tattoos?
Fearless Script, Inked Script and Mardian Pro are some of the most popular fonts used in typography tattoos.