Valkyries have held an important position in popular culture, their image has been globalized and recently represented from series, to valkyrie tattoos. In addition to the important role they had as mythological warriors, their image has now become a symbol of female empowerment, the simple fact of showing that a woman has obtained such an important role so many years ago, makes the existence of this being even more honorable. Let's take a look at the top Valkyrie tattoos for men!
World's Best Valkyrie Tattoo Designs
The Valkyries were Nordic warriors in charge of selecting the best fighters, the most outstanding so that they would obtain a place next to the main God Odin and later fight in the battle of the end of the world. Not just anyone could be a Valkyrie, for this you would have to be a woman, a virgin, with an honorable reputation and wisdom, plus her beauty was added.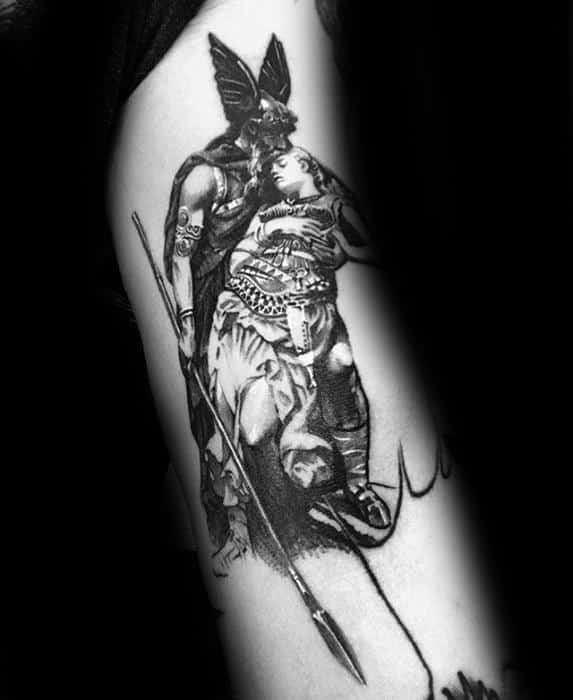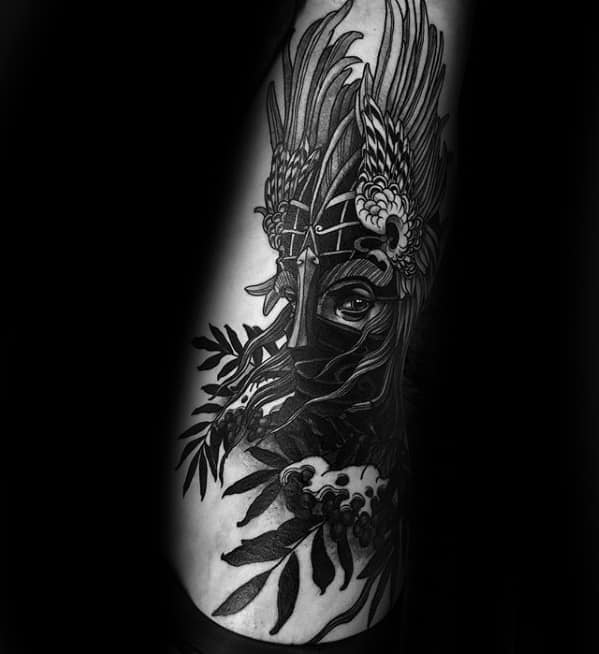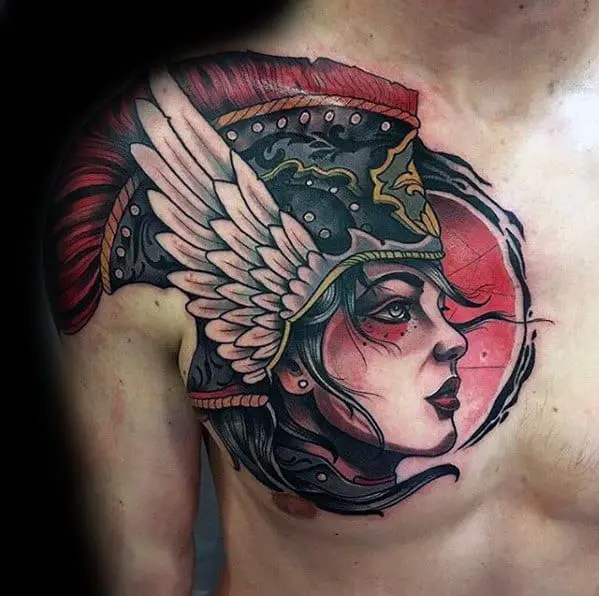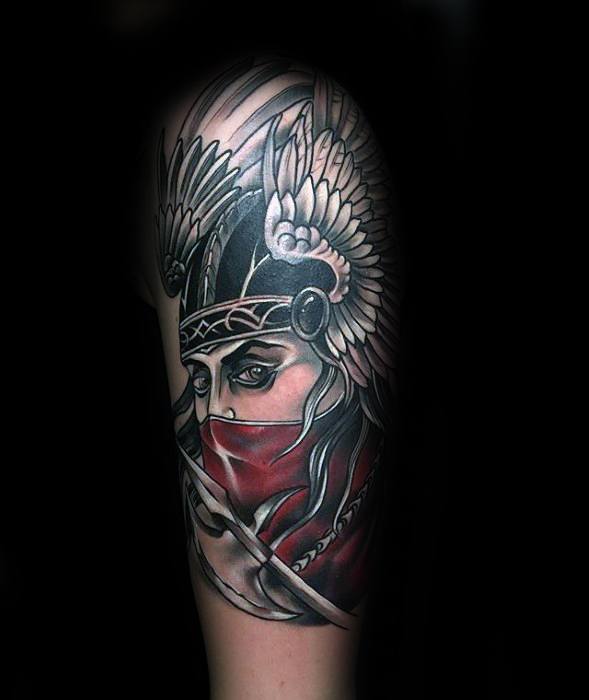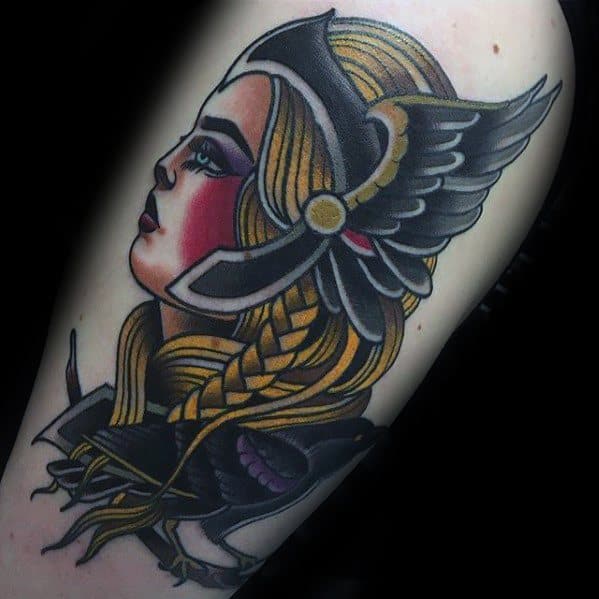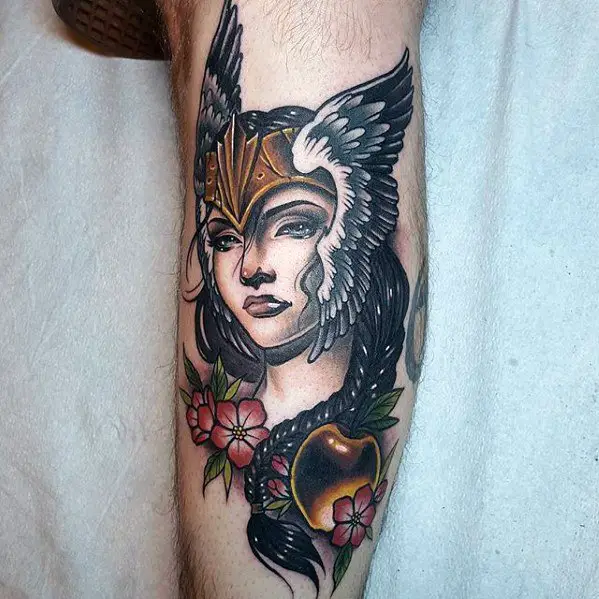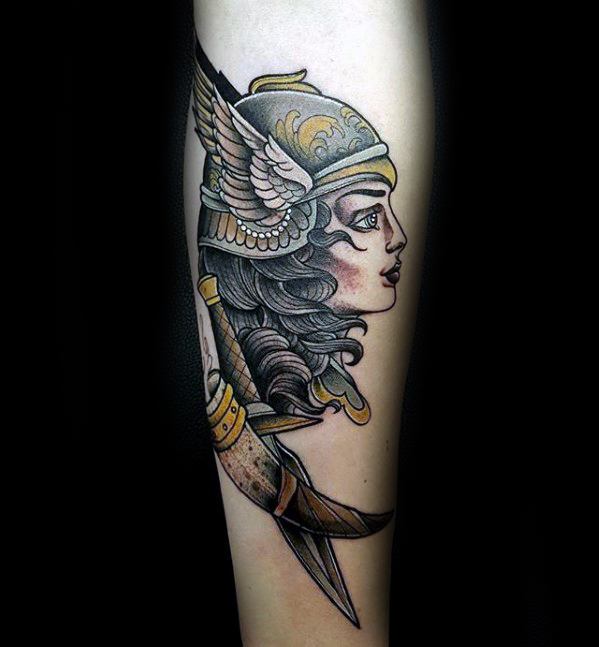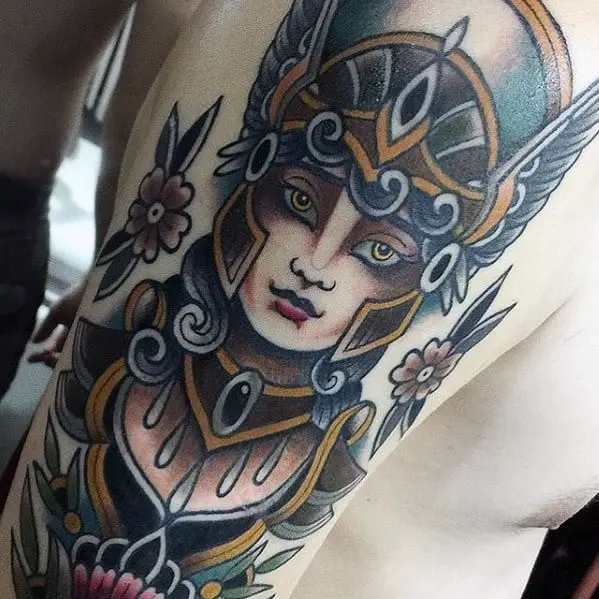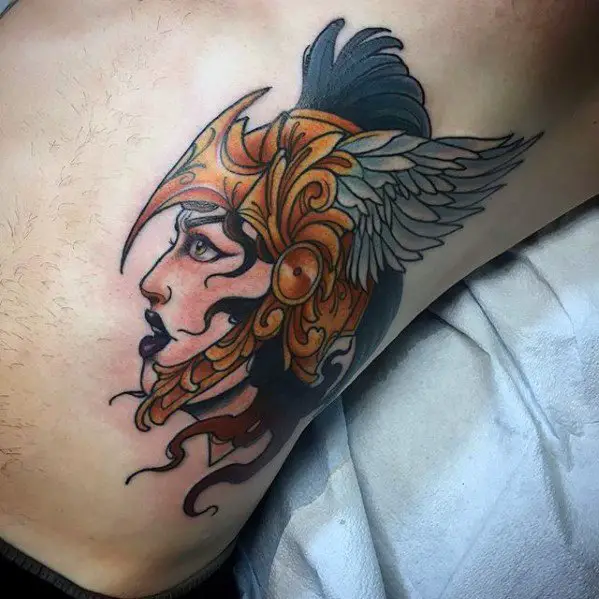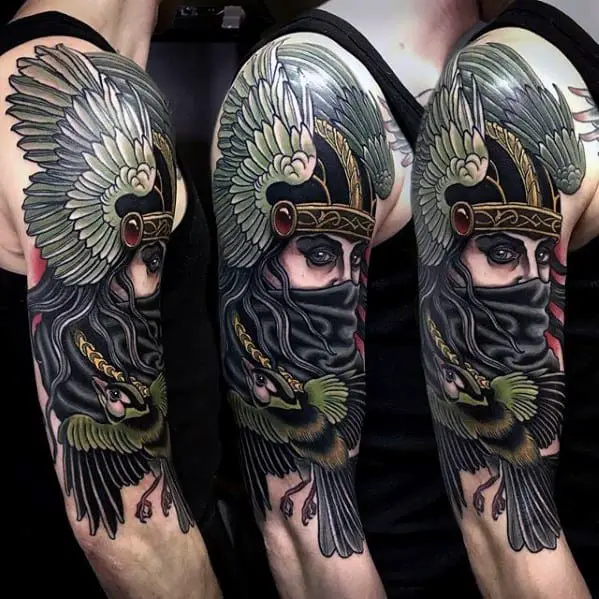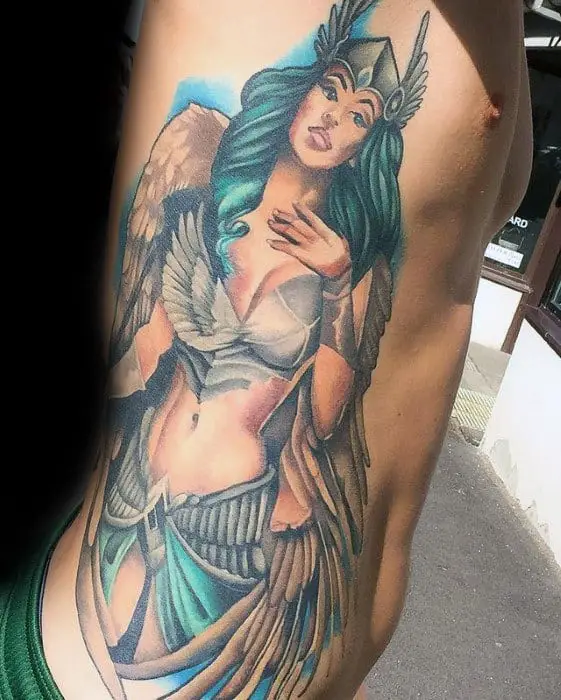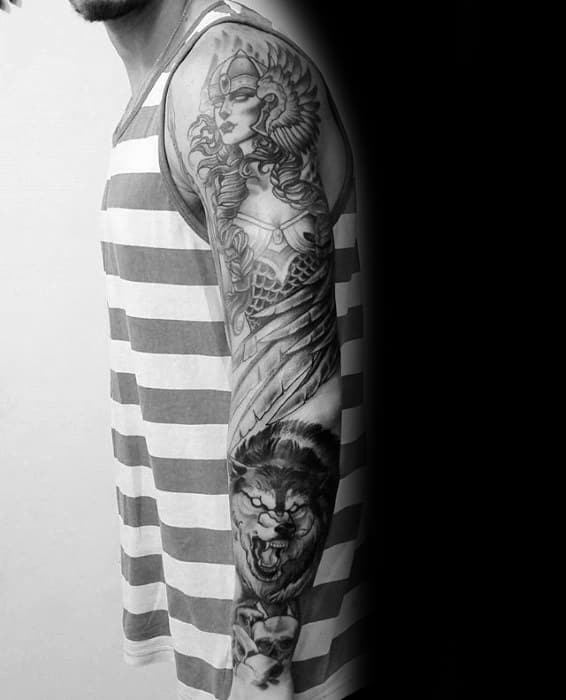 Realistic Valkyrie Tattoo Designs
Hyperrealism is a technique that can work both in full tattoos, with environment (background) where the complete Valkyrie is seen or only the face. Both work perfectly, because complete you will be able to appreciate their clothing, armor and defense objects such as sword or arrows, with shadows you can generate darkness or clouds, maybe your Valkyrie can go on a horse with his arrow and the whole mythological scroll.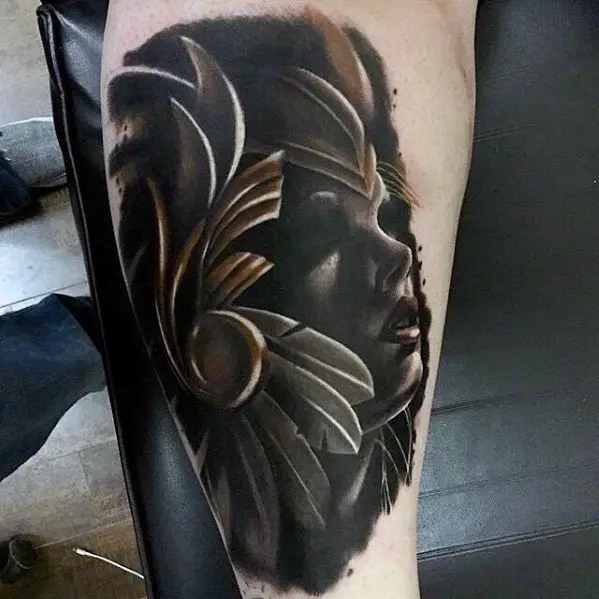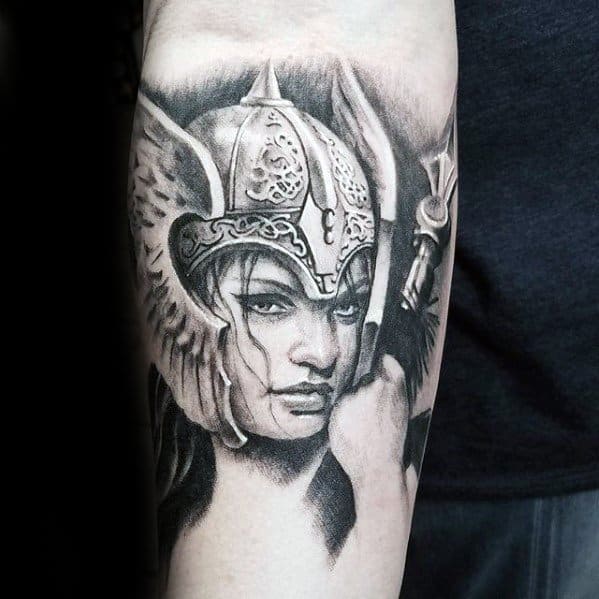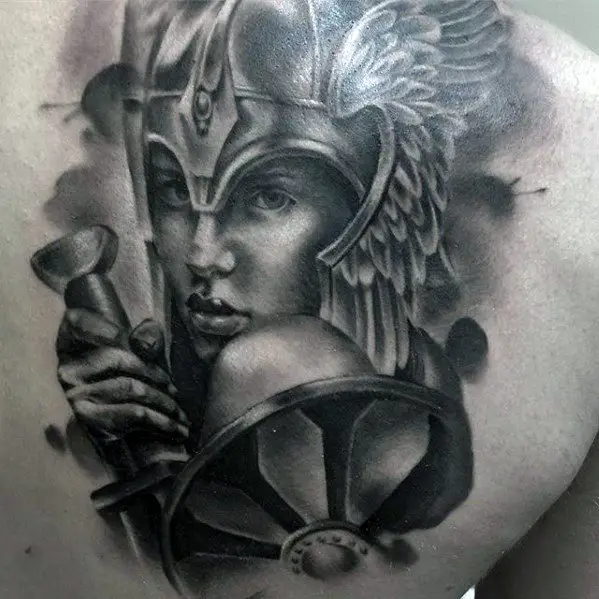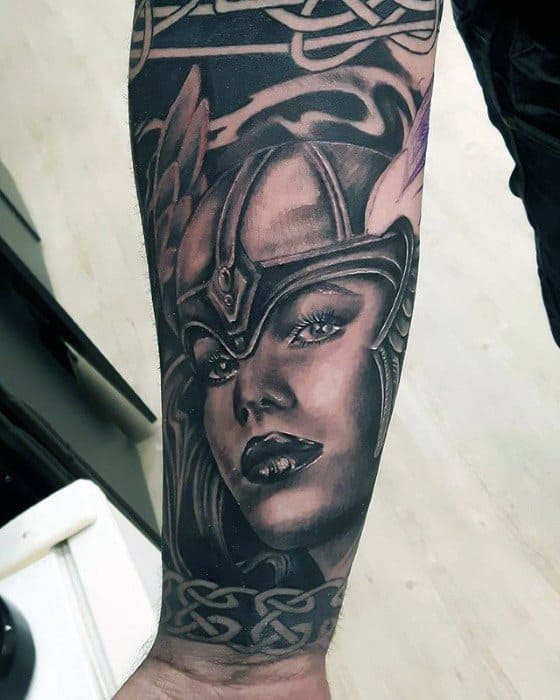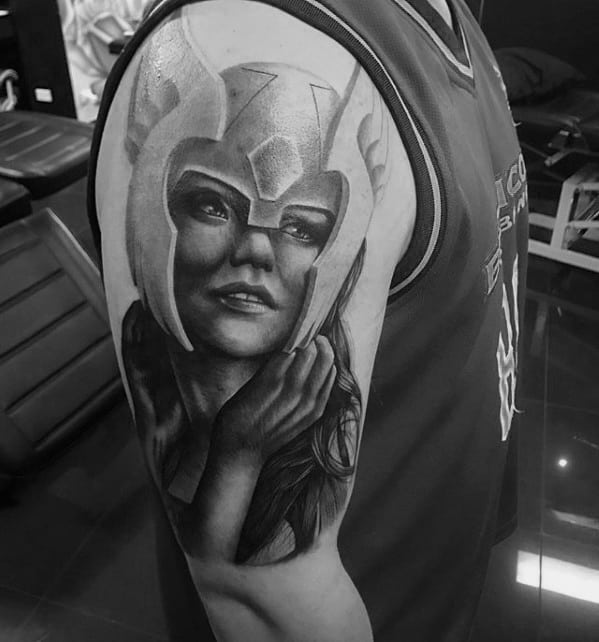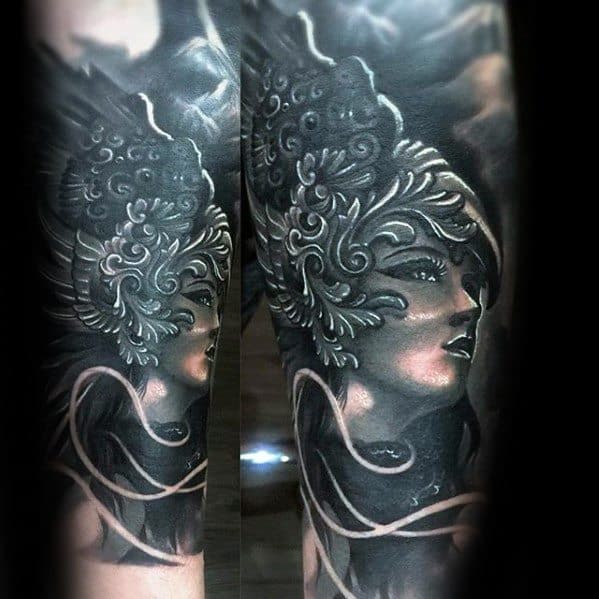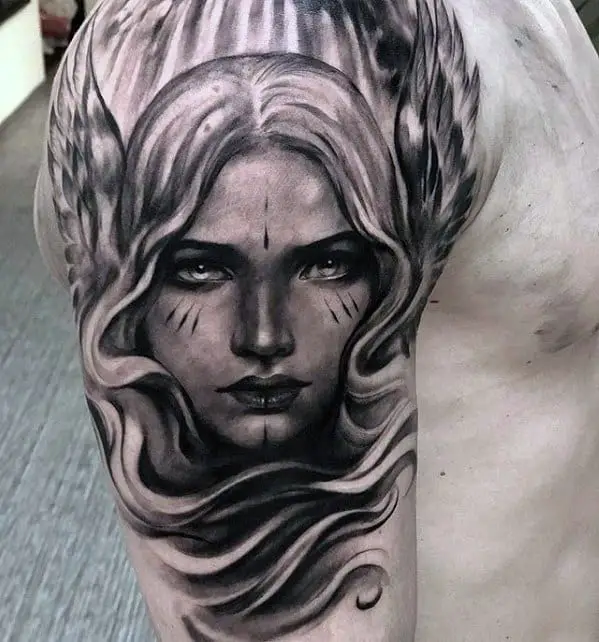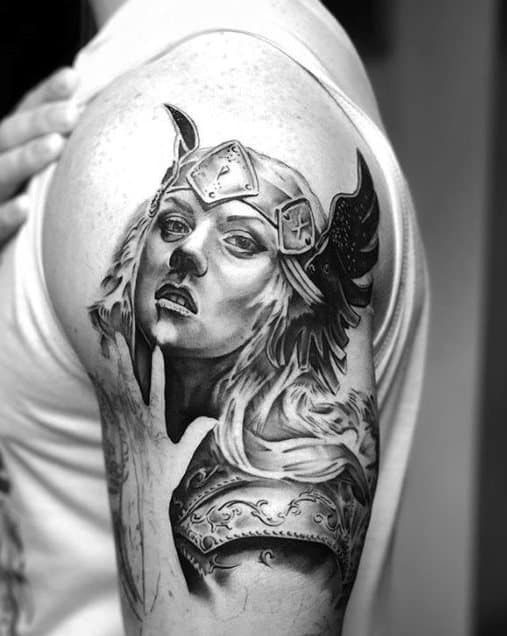 Black and White Valkyrie Tattoo Designs
If you place yourself exactly on the face, you can highlight all the shapes that the helmets used to protect themselves had, generally they were designs with wings on the sides. There are three ways in which you can have your Valkyrie, in profile to generate mystery, frontal with a challenging look since this style will allow you to capture it very well or with your eyes closed as a way of concentration and inspiration.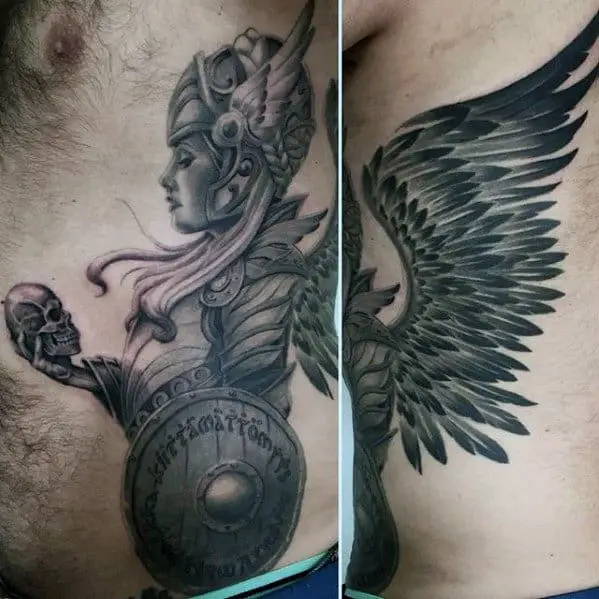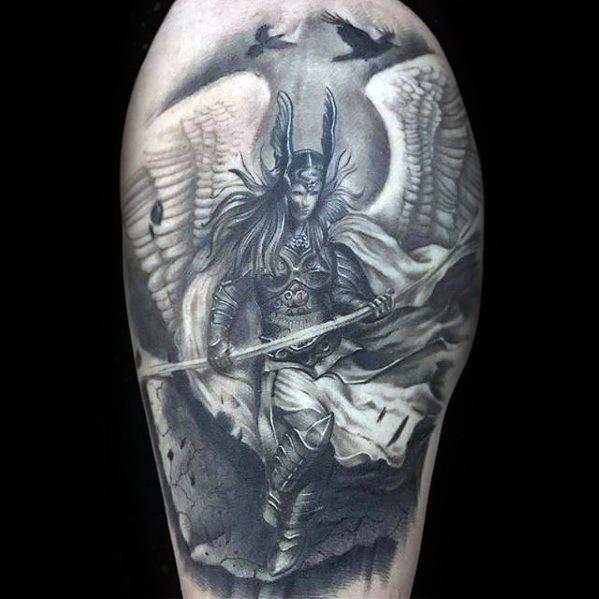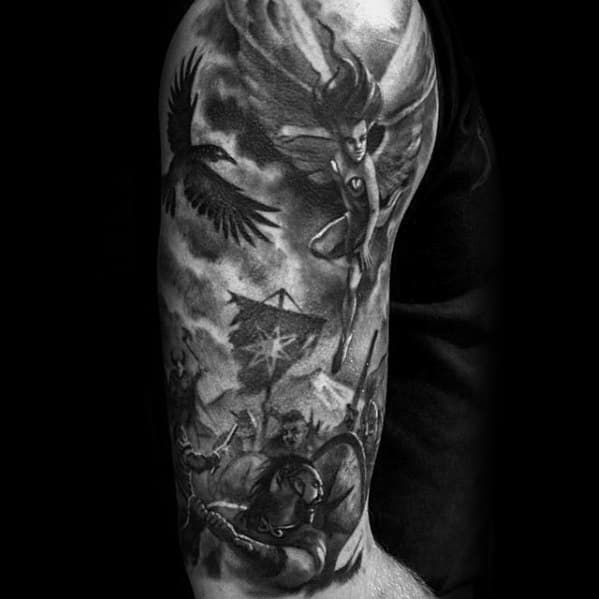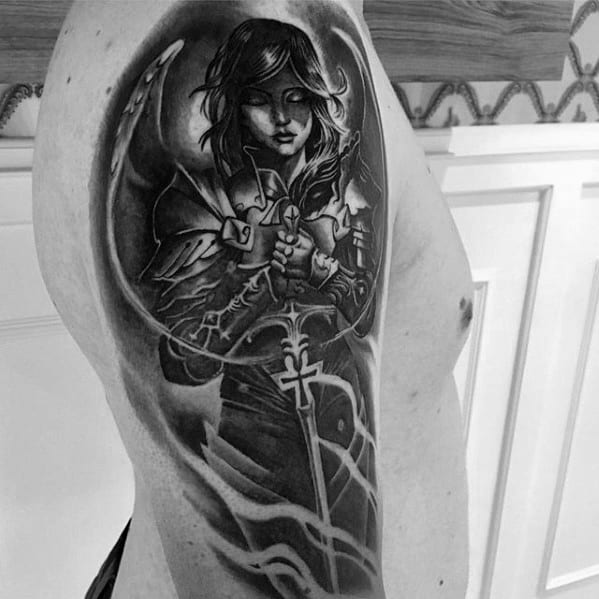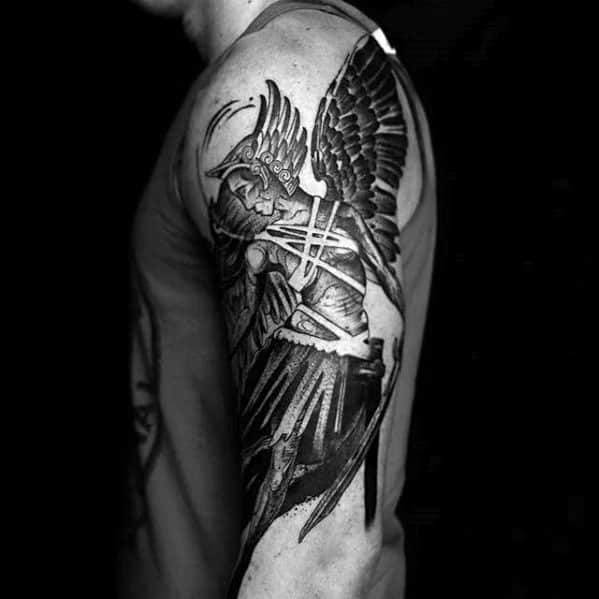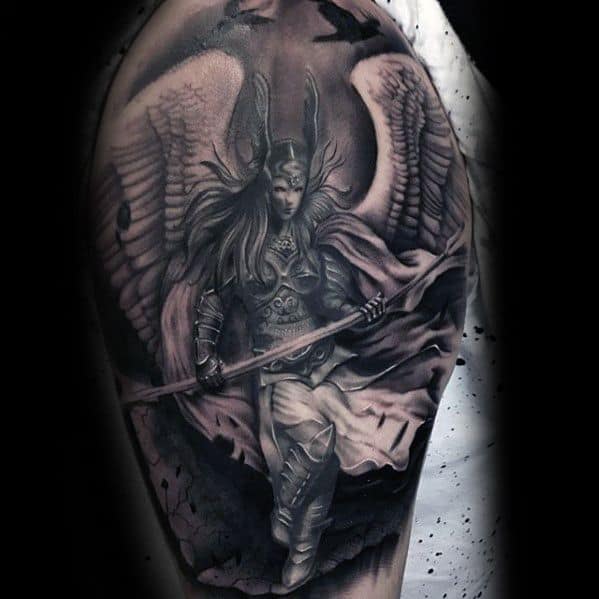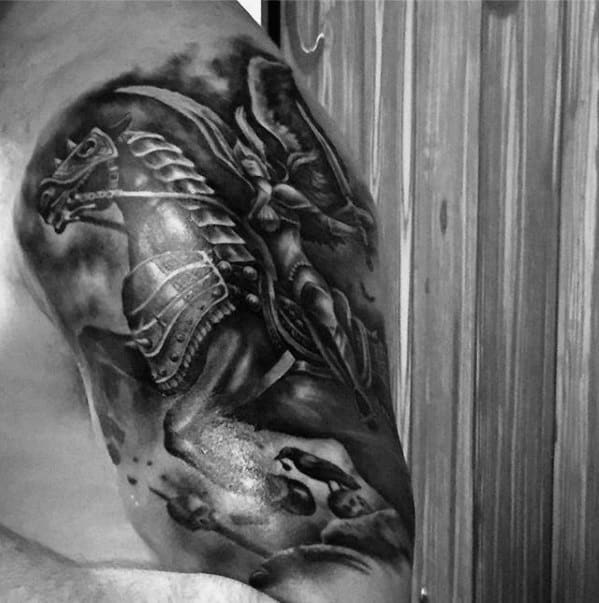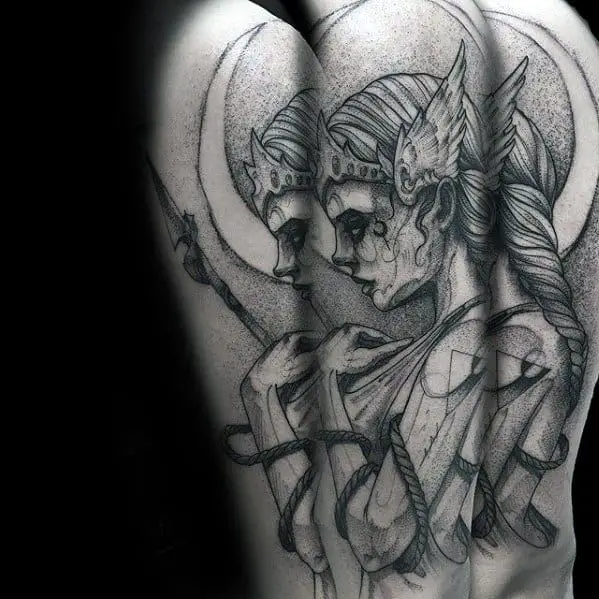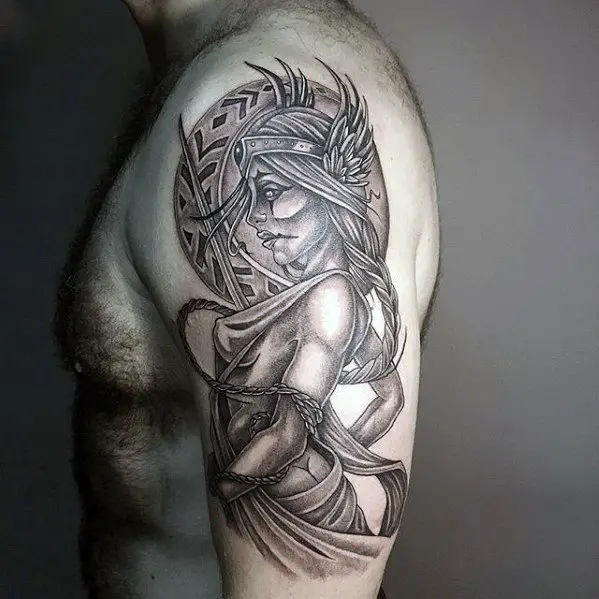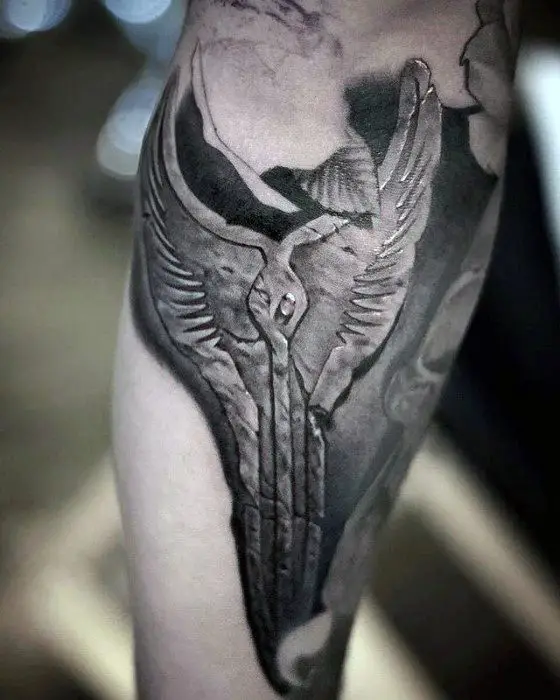 Valkyrie Tattoos for Men FAQs
1. What do modern style Valkyrie tattoos look like?
With this style you will have the characteristic shades of the Valkyries, the color of their armor, wings, hair blowing in the wind and their entire face. The popular color palette in this style when doing Valkyrie tattoos and that look incredible are gold, silver, red and emerald green, but you can use the ones you want the most, maybe have two Valkyries united or a group. Merging fighting elements like swords and arrows close to your face will give the tattoo strength and will look great on your chest or forearm.
2. What are the styles of Valkyrie tattoos most used?
In the case of female mythological beings, valkyrie tattoos are generally pieces as wonderful as works of art, the best way to wear one is large, for all that a Valkyrie means and the power they had. Among the styles that will highlight valkyrie tattoos are Hyperrealism, and Neo Traditional.