London is one of the most vibrant and dynamic cities with exciting new things popping up almost every day. This makes it a very exciting place to spend a holiday in, although it can become pretty hectic at times. And this can be all the more challenging if you are on holiday for a limited number of days and want to squeeze the most out of your trip to London.
The very first thing to ensure a memorable holiday in the city is to find suitable accommodation in central London. The hotels near Earls Court are a great choice, partly because of their location and the great deals they offer.
Some of the travel essentials to bear in mind to enjoy a fantastic holiday in London are:
The city is massive
Like other major metropolises in the world London is a massive city. With an ever increasing population and ever expanding boundaries, the city is spread over a massive area with its suburban area on the rise. And if you have just a limited number of days to spend in London and want to make the most of your stay, staying in a central London accommodation like the Park Grand London Kensington hotel makes it very convenient to get around the city. It will save considerably on time and travel expenses when in London.
Invest in an Oyster Card
Another effective way to save on expenses and time is to invest in an Oyster Card that will lead to substantial savings on travel related costs. You can either pre-order an Oyster Visitor Card or buy one upon arrival from any of the numerous kiosks all over the city. You can pre-load a certain amount that you feel would get you by for travel related expenses, while in London. The benefit of using an Oyster Card is that not only do you get great travel discounts, but it also ensures that the daily travel amount is capped to save on travel. In short if you do three or four trip around the city in a day, the rest of the times you do travel in that day would be totally for free.
Travel on foot between Tube stations
While in London it is better to walk to get to certain tube stations rather than to travel on the Tube. The journey would be much quicker on foot than travelling by the Underground and it will also be for free! E.g. If you need to get to Covent Garden from Leicester Square it will take just about three minutes on foot, which would be much more convenient and economical than travelling by the Tube.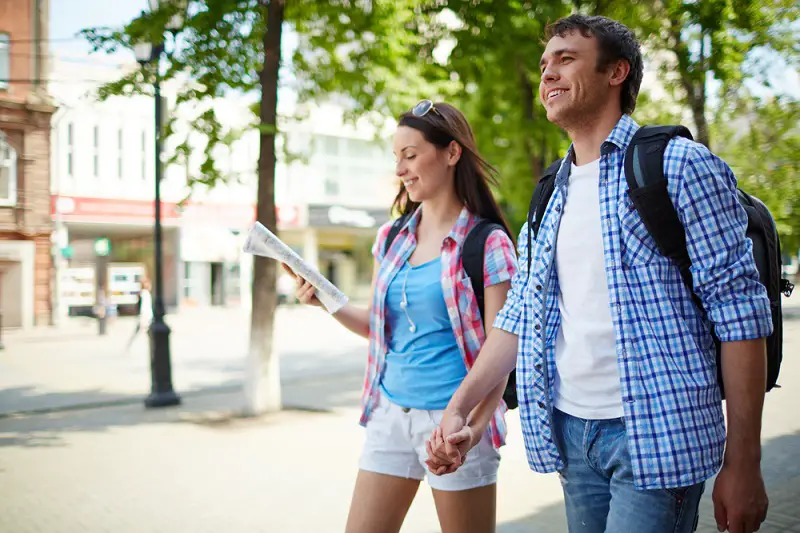 Visit its free public attractions
A great way to see the best cultural venues in the city and that too for free is by visiting the many splendid art galleries and museums that do not charge an admission fee. With iconic institutions like the British Museum, The Science Museum and the Natural History Museum to name just a few, London has numerous free public attractions that are not to be missed on a trip to London. It is a terrific way to spend an afternoon exploring the city's rich heritage and enjoying the priceless arts and artefacts that are on display. While there it is okay to leave a small sum as a donation, although it is not mandatory!
Look for discounts
For those who are below 26 years of age or over 60, or even travelling with the family and plan to stay in the city for a lengthy period of time get a Railcard from any station in the city. It will help you to get a healthy 33 percent discount on Tube and rail travel during off-peak hours and is valid for a year. So if you do need to make multiple trips to London in the year it will come in handy.
It is not necessary to tip
The social norm of leaving a tip is not a big deal in the UK, unlike the US or some other countries in Europe and the world. Of course this does not mean that leaving a tip is not appreciated. If you do want to leave a tip 10-15 is just fine while dining at a restaurant. In a bar it is not required to tip for drinks, although it would be appreciated (without being necessary). If you need to get several drinks in then it is best to leave a tip (if you want) during the last round. While there is no tip required when travelling by cab, it is okay to round up the charge to the nearest round sum.
Use London's iconic bus services
While there are plenty of 'hop-on-hop-off' buses that travel to all parts of the city they can be pretty expensive to travel in. They are convenient to use if you need to get to a place in a hurry but not too great on the wallet. If you want to explore the city by bus without having to spend too much get aboard a red London bus. One great trip is to hop aboard the 453 that starts from Marylebone Station and find a comfy seat upstairs. Along the way you will pass some of the top attractions that include Regent Street, Leicester Square, Big Ben, The London Eye, Piccadilly Circus, Downing Street and the Houses of Parliament till it reaches the Southbank area. Once there you can get off and explore London's fabulous South Bank area at leisure!
Follow the right Tube etiquette
If you plan to use the Tube you should ensure that you stick to the right hand side, unless you want to be stared down by an angry Londoner!  The fact is that tube stations are very crowded with throngs of people going about their daily business and the last thing to do is to get in their way. With limited space it is necessary to stand on the designated right hand side if you need to travel and use the left when you plan to get off.