Regardless of the fact that both Rwanda and Uganda have a lot more in common, one may still ask which one is the best for gorilla tracking, is it Uganda or Rwanda? Depending on what your travel interests are what is important to note is that both countries are the best when it comes to gorilla trekking and wildlife safari tours. Not only are these destinations popular for gorilla adventure but also for a number of unique experiences that are worth exploring. However, to say Uganda is the best or Rwanda is the best perhaps may not help that much as this may depend on people's opinions especially if gorilla trekking is what you are looking at. For long, this has become a major debatable question as many visitors have failed to choose which country is the best for gorilla trekking. That said, we would like to make some comparisons between the 2 destinations to guide make the best and sound decisions.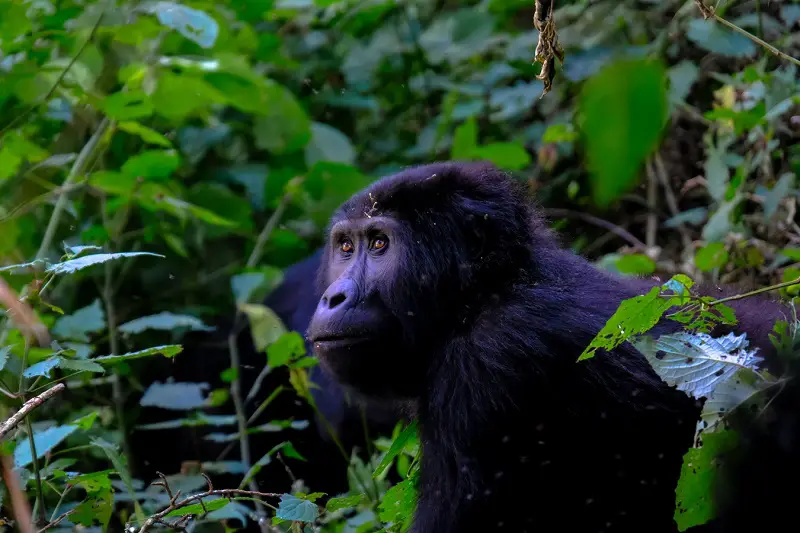 To trek gorillas in Uganda or Rwanda, you are required to have a permit. By all means, this is a must to have tool if you are to be allowed to track one of the habituated gorilla group in any of the destination. However, the cost of permit differs from destination to destination and in Uganda, you need $600 to secure your permit if you are a foreign non-resident, $500 for foreign resident and East African Community residents need Ug.shs.250000. And if you want to enhance your experiences with these rare creatures, you can embark on gorilla habituation experience and permits for this extra-ordinary adventure cost $1500 per person. Rwanda on the other side is equally ideal for gorilla trekking and you can obtain a permit at $1500. Note that, you can purchase your permit through a ground tour operator or book it directly with Uganda Wildlife Authority if you plan for Uganda gorilla trekking and if you are heading to Rwanda, contact Rwanda Development Board. Looking at the price difference in permits between the two countries, you realize that Uganda still remains relatively a cheaper gorilla destination and you have a lot to save that will help you offset other costs.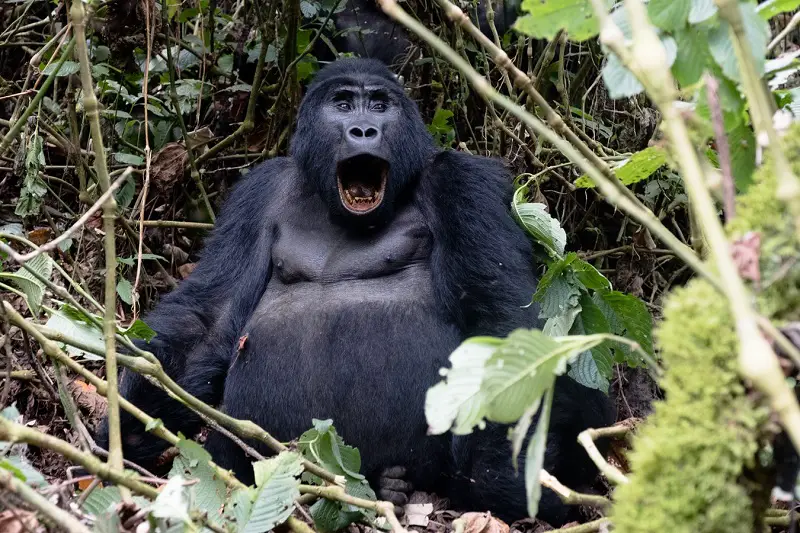 For long, Uganda features as a home to about half of all the gorillas that still live on earth with about 500 of them all confined in Bwindi Impenetrable Forest and Mgahinga National Park. Besides these large numbers, Uganda boasts with about 17 habituated gorilla families which have been set for gorilla trekking and this translates to over 136 permits that are always available for you to book hence more opportunities for visitors to realize their dreams. In Rwanda, gorilla trekking is only limited to Volcanoes National Park which comes with only 10 habituated families and this represents about 80 permits. In some instances, in Rwanda you are assigned a habituated group depending on age, health status and level of your fitness but Uganda, things might be slightly different as first come first serve is a principle. But what is interesting is that, we can guide you on which group is ideal for you whether in Uganda or Rwanda depending on your travel interest.
Driving to Bwindi or Mgahinga National Park to trek gorillas in Uganda, takes about 8-10 hours driving from Entebbe Airport or Kampala. On the other hand, visitors can spend about 2-3 hours on road to reach Volcanoes National Park to track gorillas. This means that in Uganda, 3 days or more can be the best for you to have a complete safaris since the first day is just for you to travel unlike Rwanda where one day tour can work.
However, the amazing bit of it is that a road trip in Uganda to Bwindi National Park or Mgahinga is so rewarding depending on which route you will follow. Along the way, you get opportunity to catch a glimpse at the spectacular landscape with rolling hills, plantations and many attractions in and around the road and if you passed through Queen Elizabeth National Park where you will have a chance to catch a glimpse at the rare tree climbing lions at Ishasha sector then proceed to Bwindi or Mgahinga for your lifetime experiences.
Uganda is also noted to have many accommodation options in and around its four major sectors of Buhoma, Nkuringo, Rushaga and Ruhija. In every sector in Bwindi for instance, you realize that at least two luxury safari lodges are available and many other options too. Buhoma sector for instance comprises of lodges like Buhoma lodge, Mahogany springs, gorilla forest camp and many more whereas in Nkuringo, the notable ones include Clouds Mountain Gorilla Lodge. Rwanda on the other hand features has fewer lodges and they include among others Virunga Lodge, Bisate Lodge and many more.
Uganda boasts of its diversity in tourist attractions and in addition to mountain gorillas, over 1074 distinct avifaunal species are confined in this country compared to 700 in Rwanda. Besides, Uganda is also where you will find the source of the mighty River Nile-world's second longest River which is lies in Jinja as well as Lake Victoria-one of the world's largest freshwater Lake. There are also 8 more other parks in addition to Bwindi and Mgahinga National Park and they equally come with distinct attractions and safari activities unlike Rwanda where there are only 4 national parks.
When it comes to photography and gorilla viewing, Uganda's vegetation is known to be thicker than that of Rwanda thus making a little bit challenging for one to capture clear pictures of the gorillas. But of course not all parts of Bwindi National Park for instance are not visible, some areas give clear view.
In conclusion, while choosing the best destination to go for gorilla trekking, a number of factors need to be considered. However, both countries offer the most fascinating experiences and most importantly, you can pay a visit to both countries to help you come up with your own comparisons the fact that experiences differ from person to person.