When it comes to versatile and comfortable clothing options, women's biker shorts are undoubtedly at the top of the list. These snug-fitting, knee-length shorts have evolved from cycling gear to a fashion staple, offering endless styling possibilities for a range of occasions. Whether you're aiming for a casual daytime look or want to elevate your evening attire, biker shorts can be your go-to choice. In this blog, we'll explore four exciting ways to style women's biker shorts, ensuring you stand out with every outfit you put together.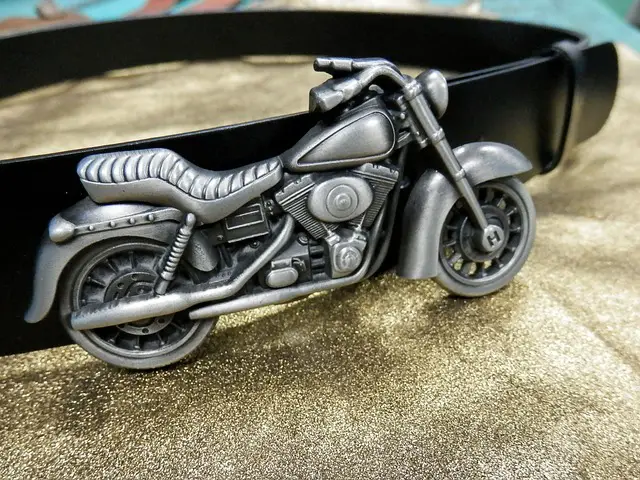 Casual Daytime Vibes
Biker shorts for women can effortlessly bridge the gap between comfort and style, making them perfect for casual daytime looks. To achieve that chic and laid-back vibe, pair your biker shorts with an oversized graphic tee. The contrast between the form-fitting shorts and the relaxed-fit tee creates an eye-catching ensemble that exudes confidence.
Additionally, experiment with tucking in the front of your tee or tying it in a knot to add a touch of flair. This small adjustment can instantly elevate your outfit and showcase your waistline. To complete the look, throw on a denim jacket or an open flannel shirt for an added layer of style. Accessorize with a statement belt, a crossbody bag, and some trendy sneakers. This combination not only gives you an effortlessly cool appearance but also keeps you comfortable throughout the day.
Elevating Athleisure
Who says athletic wear can't be sophisticated? Biker shorts can seamlessly blend sporty elements with a touch of elegance, resulting in a polished athleisure look. Start by opting for biker shorts in a solid, neutral color like black or navy. Pair them with a fitted, high-neck crop top in a complementary shade to create a streamlined silhouette.
For an added touch of sporty sophistication, choose biker shorts with subtle detailing like mesh panels or contrasting piping. These small elements can make a big difference in elevating your look. Layer a sleek bomber jacket over your crop top for a hint of urban flair. The bomber jacket's structure and sleek lines create a stylish contrast against the form-fitting biker shorts. Complete the ensemble with clean, white sneakers and a structured tote bag. This combination allows you to conquer your day-to-day tasks while looking effortlessly stylish and refined.
Biker Shorts After Dark
Believe it or not, biker shorts can easily transition from day to night, making them a fantastic choice for glamorous evenings out. To create a head-turning look, select biker shorts in a luxurious fabric, such as faux leather or satin. Pair them with a fitted, sequined top that catches the light and adds a touch of glamour.
When it comes to accessorizing for evenings, don't shy away from bold choices. Opt for statement jewelry pieces like chandelier earrings or chunky bracelets. These accessories complement the elegance of the outfit and draw attention to your overall look. Layering plays a pivotal role in elevating your evening outfit. Throw on a tailored blazer in a bold color or a metallic finish. This not only adds structure but also brings an element of sophistication to your ensemble. Complete the look with strappy high heels, statement earrings, and a clutch bag. You're now ready to own the night with your impeccable style.
Minimalistic Monochrome
For those who appreciate the beauty of simplicity, a monochrome ensemble featuring biker shorts can exude a sense of effortless elegance. Begin by selecting biker shorts and a matching fitted top in the same color. This monochromatic base serves as a blank canvas for accessories and layers.
Add a lightweight, longline cardigan or duster coat in a slightly different shade to break up the monotony and create dimension. This layering technique adds depth to your outfit while maintaining the minimalist aesthetic. Choose accessories in metallic tones to add a hint of shine to the ensemble. A delicate layered necklace, hoop earrings, and metallic sandals perfectly complement the minimalist aesthetic. With a monochromatic look, attention to textures and subtle color variations becomes essential, ensuring that every element contributes to the overall elegance.
Final Thoughts
Women's biker shorts have undoubtedly come a long way from their utilitarian origins, becoming a versatile fashion staple that can be styled in numerous creative ways. From casual daytime looks to glamorous evenings, biker shorts offer a canvas for self-expression and experimentation. Whether you're drawn to effortless chic, sporty sophistication, glamorous evenings, or minimalistic monochrome, the key is to have fun and embrace your unique style.
Remember, fashion is a form of art, and your outfit is the canvas. With biker shorts as a foundation, you have the power to curate looks that reflect your personality and make a statement. So go ahead, unleash your creativity, and let your biker shorts become a symbol of your style evolution. The world of fashion is yours to conquer, one ensemble at a time.