As you start to plan a trip to Tennessee, it can be challenging to figure out where to visit. Whether you are on a road trip and just passing through the area or you are hoping to stay in the state for the duration of your trip, there are many cities and parks to visit. With that said, Pigeon Forge is one of the most notable areas in Tennessee due to its famous attractions that have something for everybody.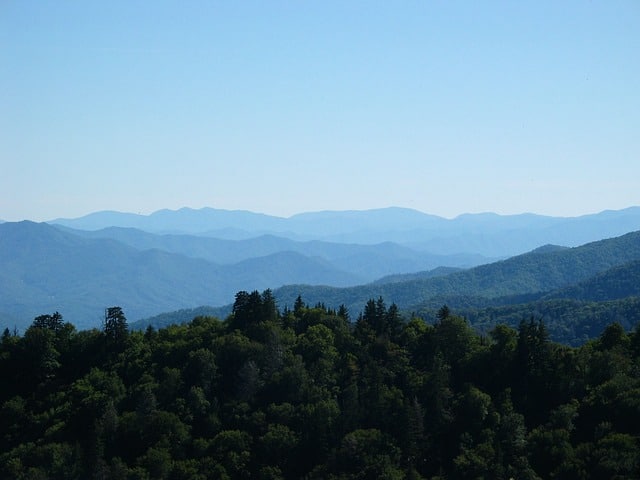 Where is Pigeon Forge?
Pigeon Forge is a small mountain resort city that is located in Sevier Country, Tennessee. Covering a relatively small 30 square kilometers of land, this unique city is close to the Great Smoky Mountains of Tennessee. There are just over 6,000 inhabitants in this great city, with that number growing with every census. The town has a major tourism market, with the economy mainly revolving around accommodation and food services, along with retail trade. 
Why Visit Pigeon Forge?
Pigeon Forge is a must-visit location for anybody traveling to Tennessee due to the fact that there is something for everybody to do. The town has a rich history which means that history buffs will find themselves fascinated. However, this town has been built up over the years and features hundreds of shopping outlets that carry amazing souvenirs, clothes, and other items. On top of this, there are amusement centers, modern attractions, and much more which make Pigeon Forge a unique and fun travel destination. 
7 Best Spots to See When Visiting Pigeon Forge
With so many options to choose from, deciding what to do in Pigeon Forge can be a challenge. Given that these activities are year-round, barring extreme weather, there is no best time of year to visit Pigeon Forge, as every season has something exciting to offer: 
Cofounded by Dolly Parton, Dollywood is a unique play on Hollywood. However, unlike the city in California, Dollywood is an amusement park that offers thrilling rides, fun games, and great food for all visitors. With single-day and multi-day passes available, you can make Dollywood as quick or long an experience as you'd like. 
Consider a sightseeing tour
There are a number of unique sightseeing tours available that can offer a true Pigeon Forge experience on your journey. One such example is the Redneck Comedy Bus Tour, which features outrageously funny comedy all while showing you around the famous city. 
For those who know the story of the Titanic and wish to honor the lost lives in a unique way, the Titanic Museum located in the city serves as a memorial. With the history of the actual ship outlined inside and stories about the boat being told by employees, any listeners would be enthralled with this museum. 
Take a load off at The Island
The Island is a subsection of Pigeon Forge that serves as a shopping, dining, and relaxation center. With a massive 200-foot Ferris wheel towering above everything in The Island, visitors to this part of town can be entertained both day and night. 
Ride the Wild Stallion Alpine Mountain Coaster
Those who are seeking a thrill may enjoy riding the Wild Stallion Alpine Mountain Coaster, which was the first mountain coaster built in the Smoky Mountains. It features the second longest downhill track in the United States and can be fun for all ages. 
Zip down the Rocky Top Alpine Mountain Coaster
This rider-controlled coaster has four uplifts and features tunnels, along with illuminated nighttime rides for those seeking an even bigger thrill. Similar to the Wild Stallion Alpine Mountain Coaster, this coaster has a track length of 3,888 feet, making it one of the most exciting to try. 
See your first ever magic show
For magic lovers, Pigeon Forge features an amazing magic show that place an emphasis on optical illusions. Performed by a Merlin Award-Winner, you can enjoy both humor and entertaining music while having you mind blown. 
Make your Tennessee trip one to remember 
While Pigeon Forge may not be the first spot that comes to mind in Tennessee, you'll certainly never forget it after visiting the gorgeous town. Don't hesitate to book your trip to this unique city to see all of the above attractions, and more, for a fraction of the cost that a major city vacation would cost you and your family.