Biaxially oriented polypropylene sacks, often known as BOPP sacks or bulk storage bags, are ideal for storing a range of agricultural goods. People who want to pack agriculture and food products benefit most from the use of BOPP bags. BOPP bags are available in three to four-layer densities and come in sizes that can accommodate five to 75 kg of the packed product.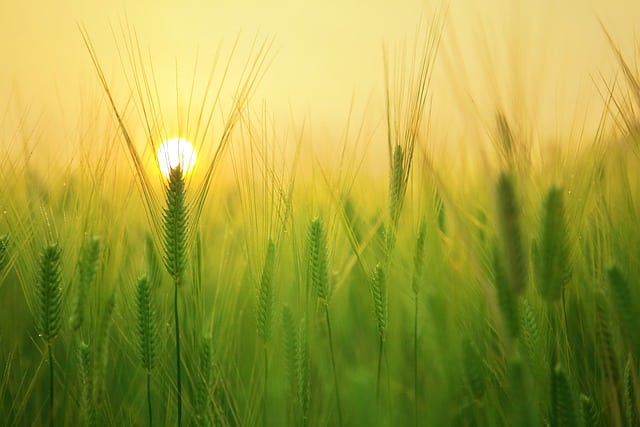 These bags can be printed with high-quality graphics to improve their appeal as a packaging option for the food and agricultural packaging industries. The superior raw materials that are used to construct printed and laminated bopp bags provide your product with an aesthetic value by offering a range of interesting options.
Making of BOPP bags
You may have known that extruded polypropylene film is used to make BOPP bags. In order to weave the tape into a fabric and laminate it with a bonding layer, the film is cut into a tape. The fabric is then covered with a second film that has reverse-printed images. The end product is a bag that has numerous useful advantages for agricultural packing tasks like storing and delivering animal feed.
Here are some reasons why BOPP bags are the ideal choice for packing agricultural products:
Strong
Compared to other bag options, BOPP bags offer substantially greater strength for packing agricultural products. BOPP bags provide excellent features for agricultural packing, including resistance to tears and punctures. Every step of the supply chain in the agricultural industry depends on the strength of the bags. Compared to paper and other bag materials, the BOPP bags' sturdy design gives them a longer shelf life. Buy bopp bags because they help in the long-term preservation of agricultural necessities like the packing of animal feed items.
Durable
BOPP bags offer the advantage of water resistance in addition to having a practical design. For agricultural packing tasks like safeguarding feed for both dogs and cattle, this characteristic is essential.
Cost-efficient
Polypropylene bags that are biaxially orientated are economical in a number of significant ways. First, polypropylene is less expensive than other materials used in agricultural packaging, which lowers the initial cost of the bags. Biaxially oriented PP bags' strength and durability also contribute to a large decrease in damage claims, which will ultimately cost you less money. Biaxially oriented polypropylene bags assist in reducing freight costs by being lightweight and portable and by taking up less warehouse space.
Eco-friendly
Many environmentalists have expressed their displeasure, claiming that agriculture is a significant source of pollution. As a result, those working in the agriculture sector attempt to use as few dangerous materials as possible. People who want to use recyclable products consider BOPP bags as a gift. Customers that are concerned about sustainability can use BOPP bags because one can recycle BOPP bags completely.
Highly marketable
Bright, striking visuals that draw the buyer in are produced when printing on BOPP bags. Given that BOPP labels are glossier and more colorful than those on other bags, suppliers are able to decorate their bags with brilliant pictures of farm life and animals. Biaxially oriented polypropylene bags' labels are also especially durable and damage-resistant because they are reverse-printed. Reverse-printed designs are those where the image is really printed on the inside of the bag's outer covering.
Convenient
In the field of agricultural packaging, it's crucial to strike a balance between robustness and longevity, and customer comfort. Even if a bag is extremely sturdy, the agriculture sector won't use it if it is difficult to move and open. The BOPP bags are made specifically to be simple to open, portable, and quick to clean. Both an easy-open pull tab and optional easy-carry handles are present. Thanks to the woven polypropylene material they are made of. Because BOPP bags are stronger than other bags, they are simpler to carry and handle. And lastly, the high-gloss packaging is simple to clean.
Versatile
BOPP bags are comprised of a polymer that is incredibly adaptable. For each business's unique requirements, biaxially oriented polypropylene bags are offered in a number of designs with personalized graphics.
Showcasing the product
In both the three- and four-layer bopp bags, better product visibility is achieved by leaving transparent areas on the front or back of the bag without compromising the quality of the bags. This makes it possible for the customer to view the product while it is still new and secure inside the BOPP bag.
Visual appeal 
The BOPP bags' eye-catching design can let you brand your products with the best printing quality possible. The design that will be printed on the bag can use up to eight colors. Additionally, premium inks that have received government approval are used to print the bags. For both the three-layer and four-layer varieties of BOPP bags, you can choose between a matt or gloss finish depending on your preferences. Depending on the design and the nature of the object, it can have either an electronic engraving or a chemical engraving.
Buying BOPP bags for agriculture
Extensive services are offered by the top custom BOPP packaging suppliers. Their experts can sit down with you and work with you to produce packaging artwork that genuinely embodies your brand. Once you provide your approval, they begin production. Palletized and shipped straight to your location, high-quality BOPP bags are ready for usage. Working with the ideal BOPP film manufacturer will provide you the assurance that they are flexible enough to quickly produce whatever you require. Regardless of the amount of your order, this can be crucial if you need the bags right away.
Final thoughts
Bird foods and seeds, animal food, corn, and other food items are usually packaged using the biaxially oriented polypropylene bags. This bag has high durability and ability to support larger loads without easily getting damaged. BOPP bags are also suitable to pack grains and minerals that people consume. Weaving and organic materials are used for laminating the BOPP package. The utilization of premium materials in its construction is responsible for its durability.
Although there are many BOPP film producers, not all of them can provide customized packaging. Look for manufacturers who have a good track record of providing high-quality goods at competitive costs if you want to customize bopp bags to promote your agriculture-related business.