If you haven't been before, Portugal probably isn't necessarily synonymous with luxury – it least not in the way other European destinations like Monaco and Switzerland are.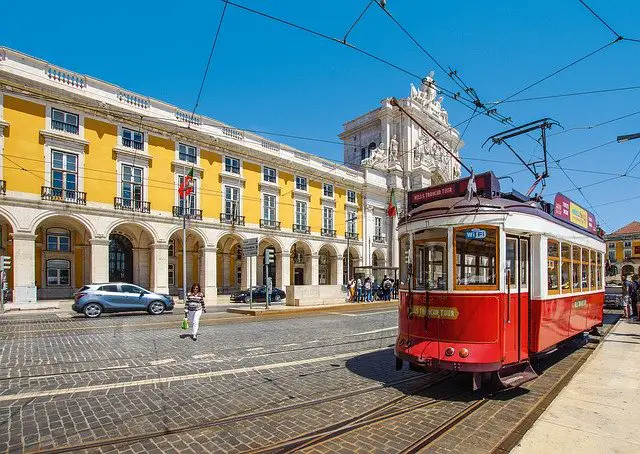 When you think of Portugal you probably picture sun, sea and sand, but possibly not high-end hotels, exclusive clubs, dream homes, private yachts, supercars and champagne lifestyles.
However, in the Algarve, the Azores, Madeira, Lisbon, Oporto and elsewhere, there are plenty of places where residents appreciate the finer things in life – every day!
If you're thinking of visiting Portugal or perhaps even emigrating there, take a look at these three super-expensive streets in Portugal.
Aldeamentor Vilar do Golf, Quinta do Lago
This exclusive street regularly has properties that exceed 2.9 million Euros – not to be sniffed at!
But apart from the price tag, what attracts visitors and immigrants to this Algarve town?
The beaches are beautiful, as are the cafes, restaurants and shops, but the real deal-clinchers for many are the gorgeous golf courses in the area.
Tip: browse this guide to Quinto do Lago golf to get yourself in the mood for this destination.
Rua Buenos Aires de Estrela, Lisbon
This plush promenade in Portugal's capital contains many properties with historically high price tags – sometimes exceeding 2.8 million Euros.
And several other luxe delights await in Lisbon for those used to a high-maintenance lifestyle.
For instance, the Four Seasons Hotel Ritz is a five-star palace perched on the southwest side of the Parque Eduardo VII, which even has its own rooftop running track.
And if you fancy some serious retail therapy, Avenida da Liberdade has exclusive designer boutiques including Prada, Gucci and Louis Vuitton.
Tip: real estate experts Property Lisbon have prime properties in the capital for your perusal.
Rua Jasmin, Cascais
This tourist town just west of Lisbon is famous for its plush marina and expansive sandy beaches, but the properties on Rua Jasmin cost a pretty penny too – often changing hands for a whopping 2.2 million Euros.
If you're here for a holiday and want a high-end hotel, there are many to choose from, but Fortaleza do Guincho's dramatic setting on the Cabo de Roca cliffside, awesome Atlantic views and Michelin-starred restaurant perhaps give it a slight edge over the competition.
Meanwhile, if you like clubbing in style, shimmy along to the Rua Bar, where you can sit sipping a cocktail while watching the beautiful people or throw caution to the wind as you let your hair down and dance to the excellent in-house DJs – the choice is yours!
Tip: moving to Portugal? Read this local's guide to living in Cascais from travel gurus bePortugal.
Hopefully you've enjoyed this hattrick of Portugal's most expensive streets – whether you simply want to expand your property portfolio or up sticks and move, you can definitely live a life of luxury in this inspirational Iberian nation!
That's our list! Please share your thoughts in the comments section.