Supreme's most expensive products have very little in common with the items that anyone can buy. Every Thursday morning at one of its 11 stores there are special offers. A few weeks ago the new Nike Air Force 1 Supreme went on sale for $ 96 and, after selling out in seconds, they can now be purchased online for at least double their original price.
How much does an original Supreme t-shirt, sweater or sweatshirt cost? And a polo shirt? And a shirt? The truth is that not much for a streetwear brand. These items are inexpensive compared to the prices of the highest-priced Supreme auction products which you'll find below!
The List of the Most Expensive Supreme Products
Supreme Louis Vuitton Trunk: $ 125,000
Supreme Louis Vuitton Teddy Bear: $ 110,000
Skate Louis Vuitton & Supreme: $ 100,000
Supreme STERN pinball machine: $ 38,000
Basketball Spalding Supreme: $ 25,000
Spalding Supreme Basketball $ 25,000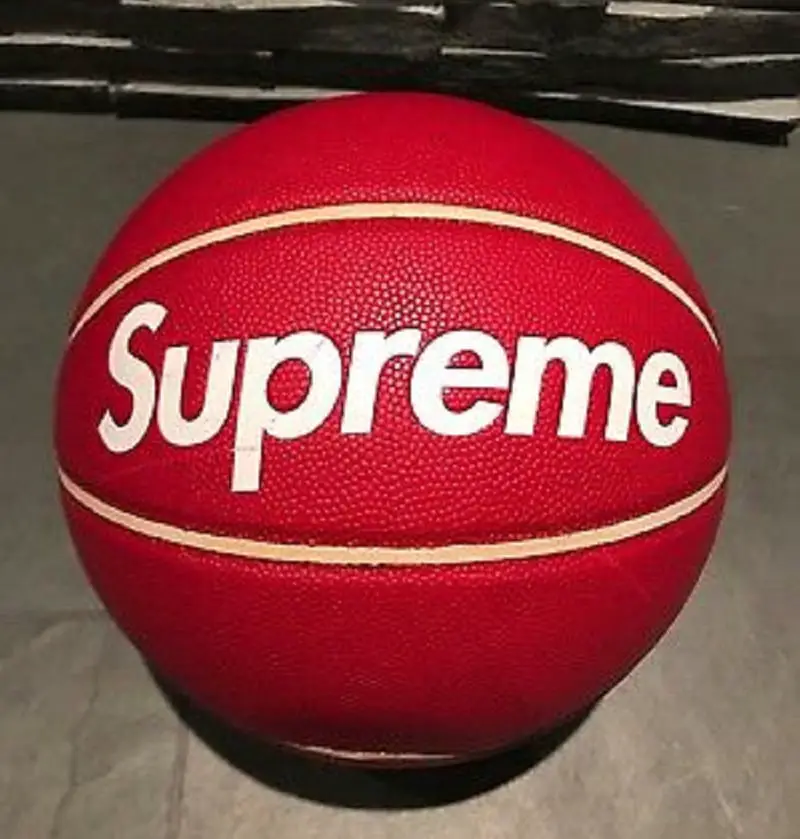 This basketball made by the greatest exponent of the sector, Spalding, is a rarity on the list of the most expensive Supreme products. The collaboration launched early, very early, in 1996, just two years after Supreme's founding. It is estimated that there are about 70 of these balls worldwide. Apart from the iconic all-red design, we can read in silver the slogans "EACH ONE TEACH ONE" and "WORLD FAMOUS TEAM" (Each one teaches one / The most famous team in the world).
Supreme STERN pinball machine $ 38,000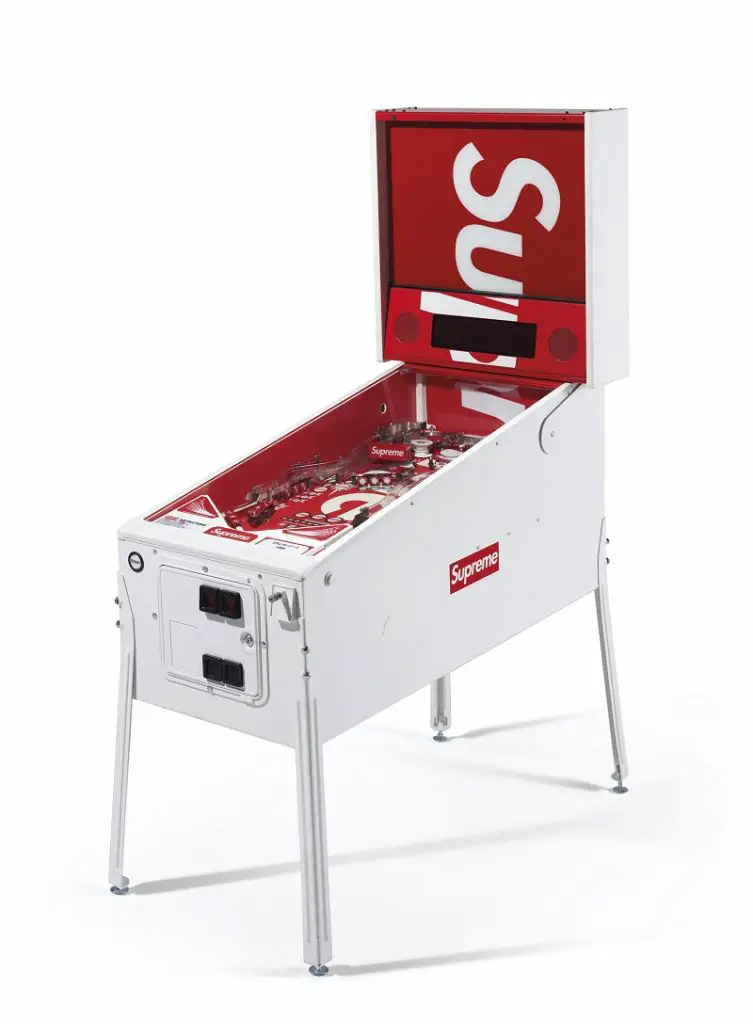 With a retail price of $ 9,600, this pinball machine is one of the must-have items of Supreme collectors. It is common to see it swarming around bookmakers like Sotheby's or Fineheart. The latter sold in 2018, about which you can read more information in this thread from Pinside, a meeting place for lovers of these arcade machines.
Skate Louis Vuitton & Supreme $ 100,000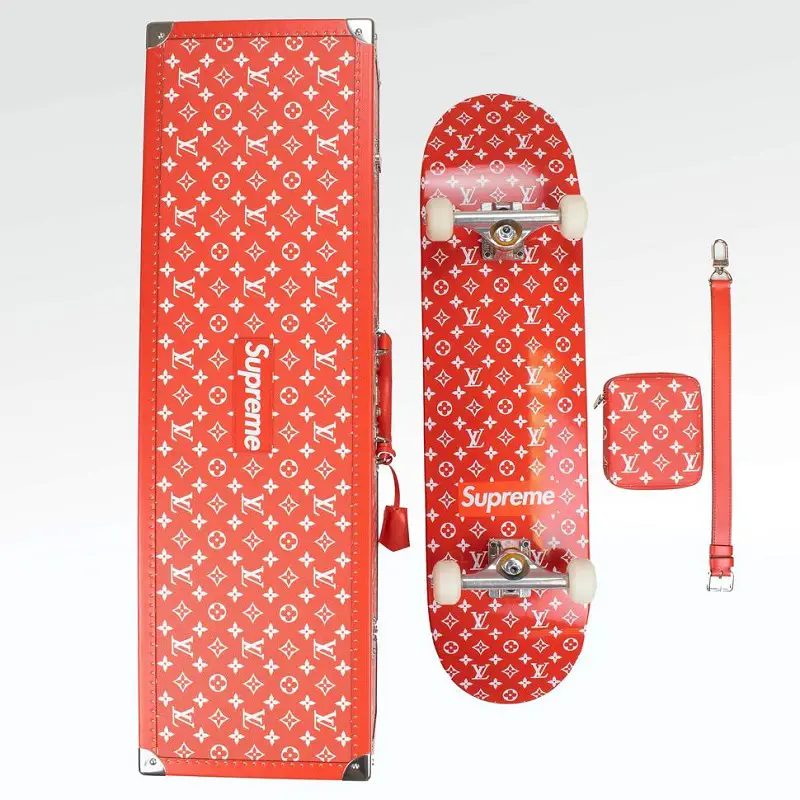 As we will see, the French Louis Vuitton has a hegemonic presence at the top of Supreme's more expensive products. Let's see why. And if we have already seen throughout this article that collaborations between brands have a shocking revalued potential, what happens when the brand is one of the greatest exponents of luxury? Only 10 copies of this LV-Supreme skateboard were made where the color red dominates everything. The French firm selected the 10 lucky ones? among his select customers, and it was sold indivisibly together with a box that surely has more value than the table itself. Each pack cost $ 60,000.
Supreme Louis Vuitton Teddy Bear $ 110,000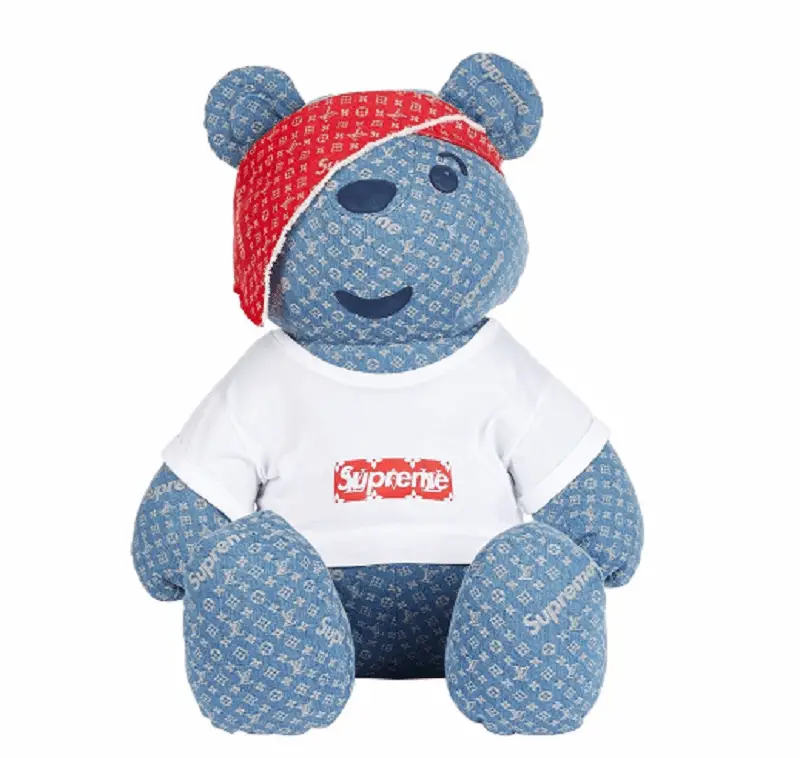 One of Supreme's most expensive products is also one of the most unusual (if you don't take brick and Oreo cookies into account, of course). Also, this teddy bear is the first and only item on this list that contains the words "charity." It was time, right? Someone paid $ 110,000 that went to the BBC Children in Need foundation in exchange for this teddy bear that, at least, has dimensions commensurate with its price: 71 centimeters high.
Supreme Louis Vuitton Trunk $ 125,000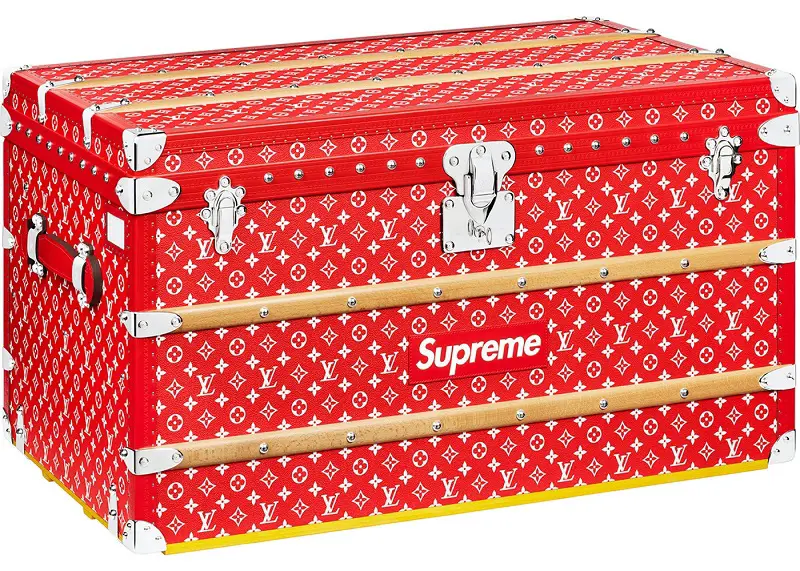 And what happens when Louis Vuitton puts on sale the first object with which it was presented to the world, back in 1854, but in alliance with one of the most fashionable contemporary urban clothing brands (if not the most)? What happens is, of course, the extreme madness: a box with which many could buy a house. The most sought-after (and expensive, and longed for) Supreme product in the world. Again, LV did not put the chest up for sale in stores and only made a couple of calls to VIP customers. For now, only three are known to exist in the world. One of them is (or was) in the possession of a ten-year-old Supreme collector based in Dubai. This trunk was launched on June 30, 2017 within a collection where we also find a pair of gloves and the legendary Supreme / LV red sweatshirt (of which it is easy to see five-figure prices on eBay). The chest has been one of the most expensive products sold by StockX, a website specialized in reselling sneakers that treats (and rates) all the garments and objects of the urban fashion universe as if they were precious stones.