Ontario is one of the thirteen provinces and territories of Canada, where it is located in east central Canada. It is the home of the country's capital Ottawa. Also, there is a wide variety of beautiful places in Ontario to suit all tastes and even budgets. From cute towns to houses of modern and indigenous art and architecture, Ontario is an important part of Canada's appeal and why so many flock to visit it every year. The center of Canada has a number of very iconic places that represent different aspects of the country.
1. Parliament Hill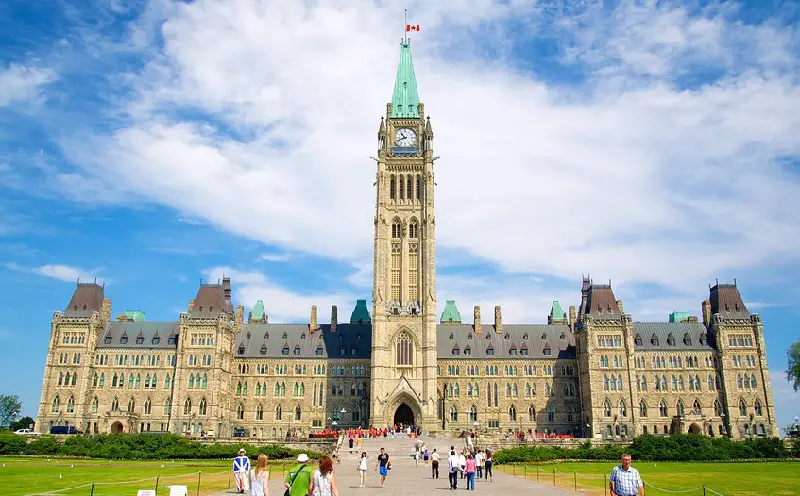 Source: Link
Parliament Hill is located in Ottawa, Ontario. It sits atop a hill which rises above the Ottawa River. It is the political and cultural center of Ottawa: where politicians gather to debate the country's issues and where people gather to enjoy some nationwide celebrations, special events, or simply tour the tall beautiful structures.
Designed after a stunning Gothic style, the Parliament buildings on Parliament Hill are the main attraction of the city. Most distinct is the Peace Tower, which towers more than 90 meters between the Senate and the House of Commons.
2. Lake Ontario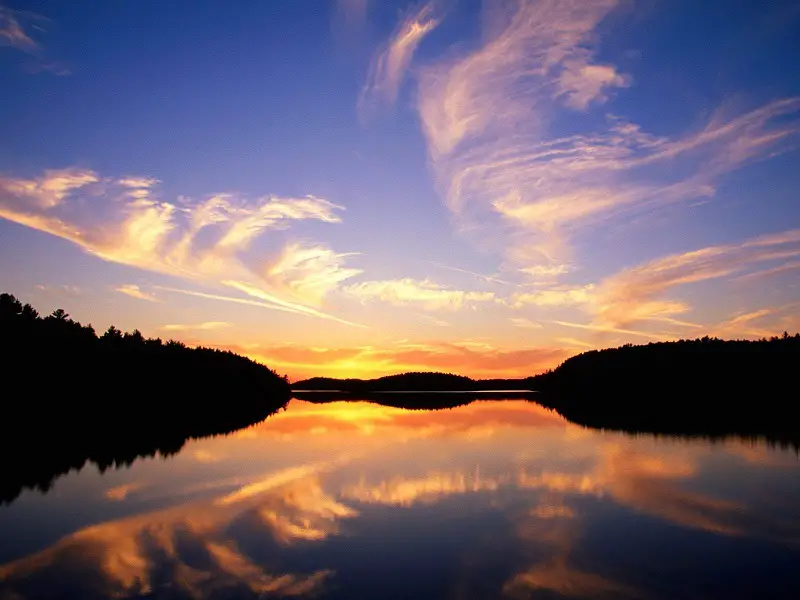 Source: Link
This lake is surrounded on the north, west, and southwest by Ontario, making it a home and source of drinking water for many living within the area. Its name derives from the Iroquoian language, meaning "lake of shining waters." Lake Ontario's been considered an ecological wonder for its natural biodiversity and connection to the Atlantic Ocean which means that all the water of the Great Lakes pass through it.
3. National Gallery of Canada
Source: Link
The National Gallery is one of Canada's premier art galleries. This iconic museum houses Canadian, Native and Inuit art, American and European painting, sculpture, prints and drawings, modern and contemporary art and photographs. The present glass and granite building was a design by Moshe Safdie, opening in 1988. It offers a splendid view of Parliament Hill.
4. Algonquin Provincial Park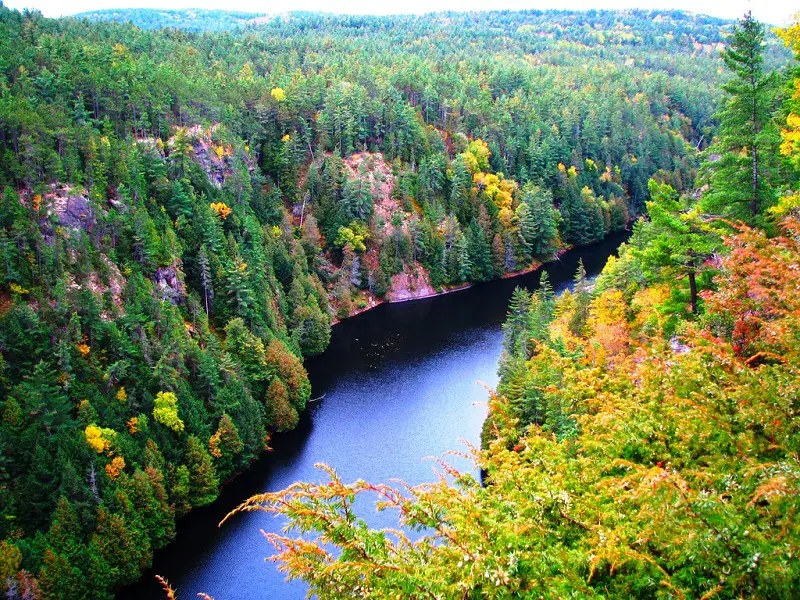 Source: Link
Algonquin Provincial Park is located in Whitney in Ontario. As the oldest provincial park in Canada, it spans an area of 7,653 square kilometres and has more than 2,400 lakes and 1,200 kilometres of streams and rivers. It is a popular provincial and national destination for its size and proximity to the major Canadian cities.
5. Niagara Falls
Source: Link
Niagara Falls is Canada's most well-known tourist attraction and an instantly recognisable natural landmark. Millions of tourists visit it every year to glimpse the large rush of water before it makes its long and magnificent drop several meters below from its height. Since it is located right at the heart of the city of Niagara Falls, it is easy to access by arranging a trip by car or by service from Toronto.
A visit to the center of Canada includes must-visit tourist-y excursions to the spots that set Ontario and Canada on the map. The major Canadian province is not only the home to Canada's capital city, but to many important definitive places.
If you're interested in visiting Ontario, Canada, check out Ontario, Canada-based online travel agency FlightHub. Book a flight, hotel, or car rental service with FlightHub and make your travel dreams a reality. For more information about the Canadian travel company, be sure to read FlightHub reviews online. We hope that you enjoyed reading our newest travel review. Happy travelling!