Bristol is located in South-West England and is one of its smallest counties. However, the city of Bristol is one of the most populous in the whole country. It is also one of the most beautiful with a magical skyline.
Today we're looking at the most beautiful places of the county, both natural and man-made. The once important port city of England is now a cultural center with very rich heritage.
You can get one of the most panoramic views of Bristol on top of its Clifton Suspension Bridge which is amazing!
Which are YOUR favourite parts of Bristol fellow lazy penguins?
You will definitely love these photos:► 5 Places in Berkshire That Look Like They've Been Taken Out Of Fairy Tales – 5 Places in West Midlands That Look Like They've Been Taken Out Of Fairy Tales
5. Bristol City Skyline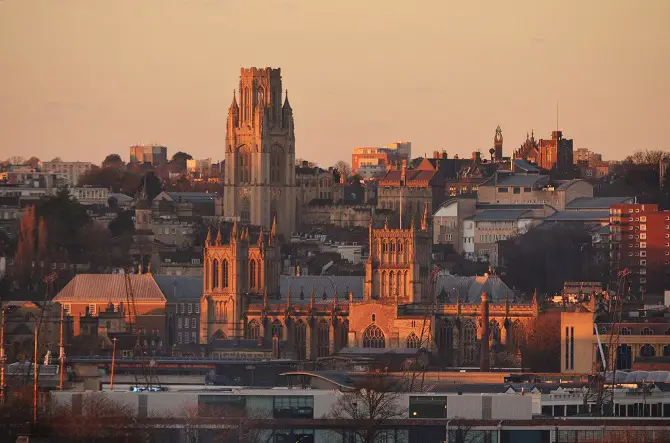 Source: Link