This year's interior design trends are turning out to be centered around simplicity and multifunction, and there are many wonderful trends from 2017 that are still hanging around.  The best thing about some of these trends is that they seem to be inspired by organic and natural elements. If you are eager to get trendy with your interior decorating, keep reading. Here is a list of trends you'll probably going to see a lot more of this year.
Imperfection
This trend is about embracing and connecting with imperfection and is probably the leading trend for 2018. It also gave rise to other interior decoration trends like handmade textures and ceramics. One of the perks of this trend is that it costs next to nothing to incorporate into your interior. Old wooden furniture, badly stripped wall paint, a crack in a cupboard door, and an unmade bed is all part of the imperfection trend, otherwise known as wabi-sabi.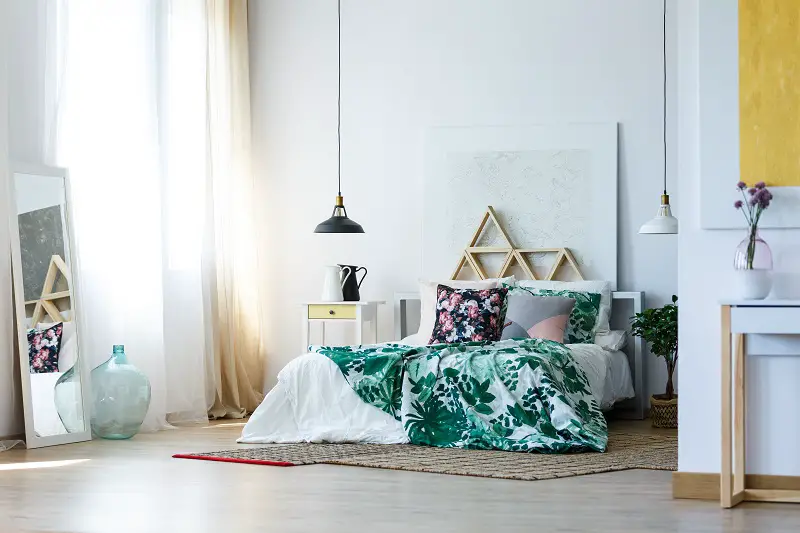 Key features of this trend you can consider is a concrete floor, farmhouse-style kitchen tables, old carpets, and handmade décor and accessories. You can also use natural or earthy elements like wood and stone as inspiration for textures and colors.
Rugs
Rugs are art for your floor. The right rug can set the stage for your entire interior design project and pull your room together with a central theme. Many people are including oriental rugs in their spaces that provide their flooring with protection and prominent visual interest.
Rugs are one of those trends that will probably last forever, regardless of how flooring evolves. A rug can provide a space with warmth and is especially helpful when it comes to visually separating large living areas. There are many guidelines to help you choose a rug that is right for your space, but your personal taste and preferences are what matters as you are the one that will be living with the rug.
Mixing metals
The love of metals is being stepped up a notch this year and designers are combining silver, gold, and antique brass in new and exciting ways. Rose gold, copper, and bronze are also moving to the foreground and is more prominent in accessory and décor designs. Applications for this trend include table décor, bedroom décor, bathroom fittings, and living room accessories. It is so versatile that mixing metals is becoming increasingly popular in fashion design and different event categories.
Go green
There are literally thousands of ways to bring this trend into your space. One of the easiest ways is to paint an accent wall, but you can bring in green furniture or use botanical prints, which is a trend on its own.
Indoor plants are another green trend this year that takes care of the natural elements in your space. Get creative with your planters to ensure that it matches your interior decorating style and make use of the opportunity to be more environmentally friendly by using recycled timber.
Concrete accessories and handmade textures
This is part of the minimalist trend and an affordable option for your interior design project. Concrete is becoming more popular because of its natural tone and texture. It has been a viable choice for flooring for some time. Concrete accessories like bowls, pendant lighting, shelves, and centerpieces have earthy colors and textures that work incredibly well with many different interior decorating styles. If you like this trend, sign up for a pottery class. Even your beginner pieces will work for this trend!
Dark woods
Rich and dark chestnut tones are the perfect way to bring some warmth into your home. Dark wood furniture and boards look perfect in almost every setting. Another complimentary trend this year is mixing dark woods with silver tones. This trend is also easy to follow, especially if you have an old rosewood cupboard hidden somewhere.