They say traveling with your partner is a great way to determine the health of your relationship. Between layovers, flight delays, and other bumps in the proverbial road, traveling together can test any relationship. While you may wonder if your relationship can withstand an upcoming vacation together, don't let what you pack or how you pack it add to your travel stress. Keep reading for practical packing tips every woman needs when heading on a romantic trip.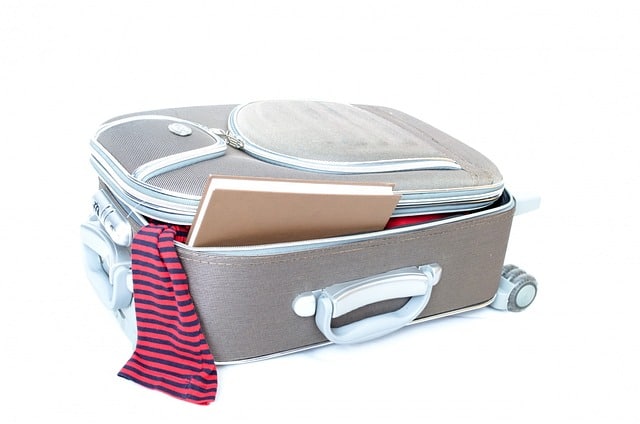 Packing Cubes 
When thinking about useful packing tips and hacks, many people need to pay attention to packing cubes thinking they're not that useful and could add to the bulk in your suitcase. With all the different categories you bring along, having them neatly contained is a game-changer. Keep your intimates separate from your loungewear, don't worry about makeup or toiletries spilling as they're neatly contained. The options are endless, and remember to include a large empty cube to store dirty laundry on your trip home. 
Luxury Items 
Even if you're staying in a five-star resort, they aren't like the movies and likely won't have rose petals waiting on the bed and 100 candles lit. Plan a romantic night with all the luxurious, sensual items to set the mood. The sky's the limit, from candles, body lotions, and massage oils to bubble baths. Whatever you and your partner enjoy together should be included in this section of your suitcase. 
Mesh Bags
Since you're going on a romantic getaway, you're likely bringing along plenty of intimate sets and other lingerie. Bringing a mesh bag for laundry is essential, even if you don't plan on doing laundry. These contain your delicates and keep them from getting damaged. If you are going on an extended trip together, you likely will be washing delicate items, and having a mesh bag is essential. Lastly, mesh bags intended for laundry can also be used to keep anything organized, from seashells you two gather to other mementos.
Your LBD 
The LBD (little black dress) is necessary for every woman's closet. Your LBD doesn't have to be little or black, but it does need to be an elevated outfit that always makes you feel like a total knockout. Even if your trip is intended to be casual, you never know what adventures you'll get into, and if one of them has a dress code, you want to be ready to meet it. While shoes are notorious for occupying too much space in suitcases, it's still smart to have a pair of heels or wedges packed for such occasions. 
Lingerie 
There's a misconception that women wear lingerie for their partners when the truth is, they wear it for themselves! Having lingerie that inspires confidence in you and makes you feel irresistible is a must for any romantic vacation. If you don't own any, have fun trying on pieces that bring out your sensual side. Need help figuring out where to start? Everyone looks phenomenal in the classic black lace lingerie. You may discover something about yourself by trying something new.
Snacks 
Earlier, we mentioned how nothing could test a relationship like traveling together, so keep low blood sugar from affecting your mood and the connection on your vacation. Packing snacks doesn't sound romantic, but they can come in handy during long layovers or any other delays. They also are great to have on hand when you're having such a good time in your hotel room you can't imagine leaving for anything. A couple of bottles of wine and snacks won't take up that much space in your luggage and can be a lifesaver. 
Did you know that people who take regular vacations are at a significantly lower risk of metabolic diseases than their non-vacationing counterparts? Vacations have also greatly benefited your emotional and mental health, so imagine how much they can strengthen and deepen a relationship; whether you have your first vacation with your significant other booked or going for the hundredth time, up your packing game by using the above-mentioned tips. Use this time to connect as you disconnect from your usual responsibilities. Have fun, you two!