If you've ever been to a golf course, or even if you live near one, you've likely driven down the road and been taken aback by the golf cart driving along the road; how are those even legal? Truthfully, your typical golf cart isn't "street legal." However, you can make a series of modifications to a golf cart that will allow you to drive it on the side of the road. If you're a golf enthusiast and would like to know how you can speed up your commute and spend more time on the green, you're in the right place.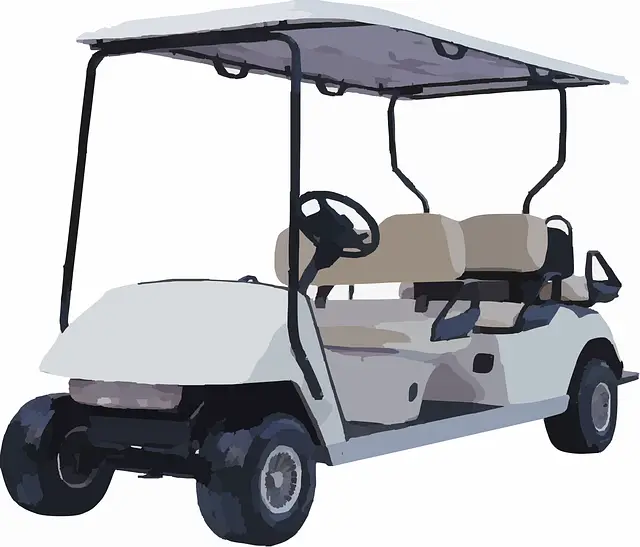 Mirrors, Windscreen, and Seatbelt
For starters, you will need to add extra components to your cart so that you remain safe while on the road. For the most part, you can add these to your car and retain a slick look at the same time. You will need the following:
This will keep away the rain, bugs, and other dirt from your face. Although you may not think they look "cool," they are a requirement by law and will enhance your view. Check with your state for local requirements.
Mirrors. You will need to install mirrors that offer you a clear view of the road behind you. Again, you should check with your state for further guidelines on this.
Seatbelts. You need to make sure that you stay in the vehicle when taking those tight bends. To do this, you will need seatbelts. After all, no one wants to be scooping you up off the road on a peaceful Sunday morning. You will find that every state will require you to have seat belts to be deemed "street legal."
As well as the essential features for your cart, you can even weatherproof it to make sure you always have a comfortable drive to and from the range.
Correct Minimum Top Speed
Riding your golf cart along the side of the road, you won't be able to keep up with other road users. However, you need to make sure that your cart runs at a minimum speed of 25mph. On average, your golf cart will reach a top speed of around 45mph. Again, as with everything else, you should check with your state to make sure you remain compliant with local laws.
As well as having the correct speed requirements, you will need to ensure that you can gauge your speed. When you install a speedometer, you should make sure that it's approved by the Department of Transportation (DOT).
Horn and Functional Lights
Other road users need to know where they are at all times. Therefore, you should ensure that your car is fitted with quality functional lights. You need to think about all of the lights that a usual car would have, i.e., indicators, taillights, headlights, and brake lights. Typically, your cart will already have them installed. However, you can easily get your hands on a street legal golf cart kit. As well as the lights mentioned, you should invest in some quality reflector strips for added visibility. Further, you should invest in a cart kit that comes with a horn for that added peace of mind.
VIN Number
When you invest in your cart, it already has a serial number. However, to be deemed street legal, you need to obtain a Vehicle Identification Number (VIN) from the DOT. This number allows your cart to be tracked accurately and will remain the same throughout the cart's lifespan.
Making a golf cart street legal requires some common-sense modifications that emulate other vehicles. To make sure you remain compliant, you should liaise with your state DOT throughout the entire process.