The sports industry is without doubt among the most lucrative industries in the world. Renowned athletes and their agents have been known to make a killing, more so in recent times where almost every sport has increased in popularity. However, as promising as it may be, the sports industry comes with a host of challenges, especially for athletes looking to make a name in the highly competitive industry. Below are some of the main challenges associated with building a career in the sports industry.
1. Competition
When growing up, almost every child wants to emulate the popular global athletes. This has resulted to numerous interests in different fields, making it extremely difficult to make it to mainstream sports. As a result, most hopefuls end up getting frustrated and shifting to other career paths. Even the most talented individuals have to be patient and wait for their time, more so when looking to get slots in national or high performing teams.
2. Expenses
For you to make it in the sporting business, you will need to invest in yourself heavily. To put it in perspective, sportsmen have to take up strict diets in a bid to maintain high physical levels. Unfortunately, up and coming athletes such as students do not have the resources to hire nutritional experts or take up costly diet plans. Fitness costs also consume a lot of finances which makes it difficult for upcoming athletes to succeed. However, as you look to improve your skills and overall performance, it is advisable to seek less costly alternatives that will allow you to grow without breaking the bank.
3. Networks
As you might have noticed by now, gaining access to the best training facilities is by no means a walk in the park. Without adequate training facilities, it is really difficult for upcoming athletes to maintain a high level of performance. For you to build a career in sports, you will need to develop relevant networks in a bid to get access to state of the art equipment and resources. For instance, without an agent or manager, it might be difficult to negotiate terms or even get the opportunity to negotiate with parties of interest. However, in case you are a blooming athlete, you should not worry too much about networks since the right networks are created gradually over time.
4. Observation of athlete rights
A worrying number of established athletes have complained of unfair treatment in the early stages of their respective careers. As a beginner, people are likely to take advantage of your inexperience or lack of enough knowledge on your basic rights as an athlete. Just because you are an upcoming sportsman does not mean that your rights cease to exist. You have a right to play on safe grounds free of unknown dangers that can cause harm. According to Dairn Shane from Preszler Law of Vancouver, if a person is injured by unknown dangers on the premises while engaging in a sports activity, they may be able to hold the occupier of the land liable. Therefore, as you look to enhance your career in sports, ensure you are fully aware of your rights to avoid being subjected to inhumane playing conditions.
5. Motivation
Similar to other careers, it is impossible for an athlete to remain motivated at all times. Compared to more established athletes, upcoming sportsmen usually find opportunities hard to come by. Due to this, most beginners tend to give up due to the lack of enough opportunities to join mainstream clubs and institutions. However, if you are talented and remain motivated, chances are you will succeed sooner rather than later.
6. Consistency
To succeed in sports, you have to maintain a high level of consistency. Athletes are judged based on their current form and performance. It is impossible to build a career in sports without maintaining a high level of performance. The competitive nature of sports means that only the best can represent a team. Therefore, for your career to blossom, you will need to exceed expectations by always pushing yourself beyond your limits.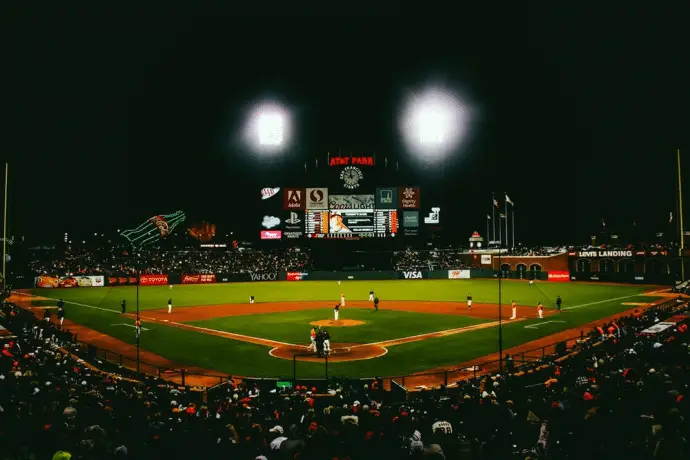 Although building a career in sports is not an easy task, you can succeed provided you maintain the right attitude and remain disciplined. Of course, practicing patience is not an option, more so when you are looking to come up through the ranks. Therefore, as you look to build your career in the sports industry, it is advisable to take extra caution when it comes to injury management. Remember, no matter how talented you may be, sustaining reckless injuries can kill your career even before it starts.