Tequila originated in Mexico and over time became one of the most demanded distillates in the world. To date there are around 1,377 brands. Currently, there are hundreds of brands that offer tequila at different prices, but here we will tell you which are the ten most expensive bottles. History does not offer us information about the inventor of tequila, but it is known that Tommy Hilton spread it throughout the United States. He introduced it to all his hotels in that country, which is currently the number one market. Tequila is made from blue agave, and can be consumed alone or in a cocktail. In recent years, the tequila market has seen incredible growth. The consumption of ultra-premium and premium tequila has gained relevance in the market over other alcoholic spirits, during the last ten years. Most bottles of tequila have an alcohol content of around 40 percent, but there are also up to 60 percent. The latter, for those who enjoy the strongest distillates. Here are the most expensive tequila bottles in the world!
Ley .925 Pasión Azteca Ultra-Premium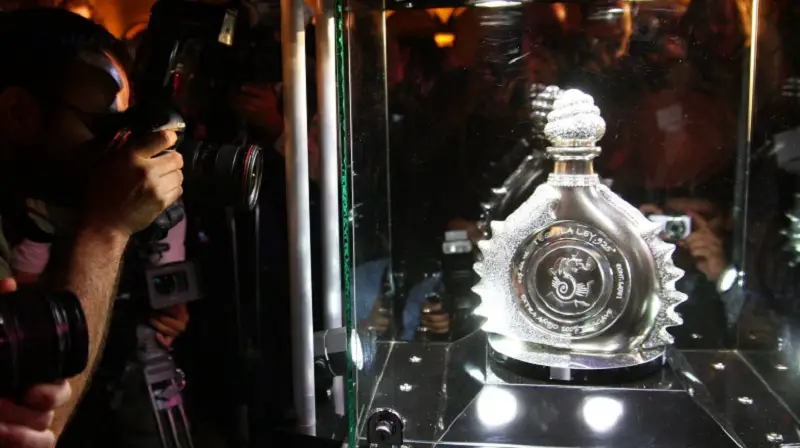 This is the most expensive bottle of tequila in the world. The Ultra-Premium Ley .925 Pasión Azteca is made 100 percent with pure blue agave sap. Once distilled, this tequila is aged for six years. The bottle is one of the most luxurious in the alcoholic beverage business and consists of two pieces. The first is 100 percent handcrafted from pure platinum, while the other is white gold. What holds the pieces together is a platinum emblem. This beautiful decanter is a true masterpiece.
AsomBroso Del Porto Reserve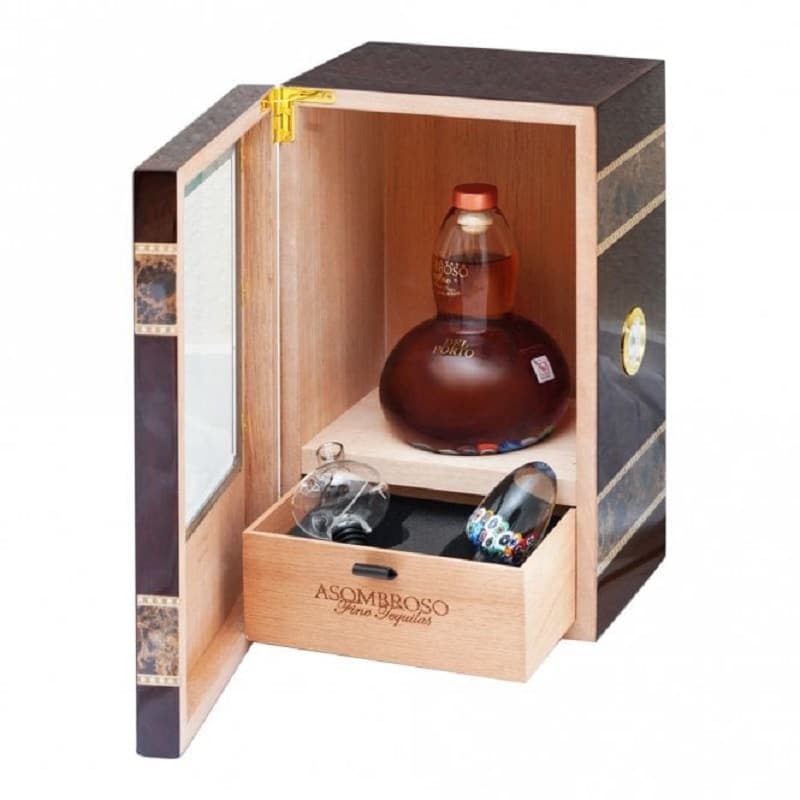 This tequila is aged in French oak barrels for five years. For quality reasons, all bottles have the year of harvest registered, as well as the serial number and the signature. This is a limited edition that was aged in port wine barrels that contain high levels of sugar. The above gives it a rather peculiar sweetness. The bottles are made in Italy entirely by hand and each one is a masterpiece.
Barrique de Ponciano Porfidio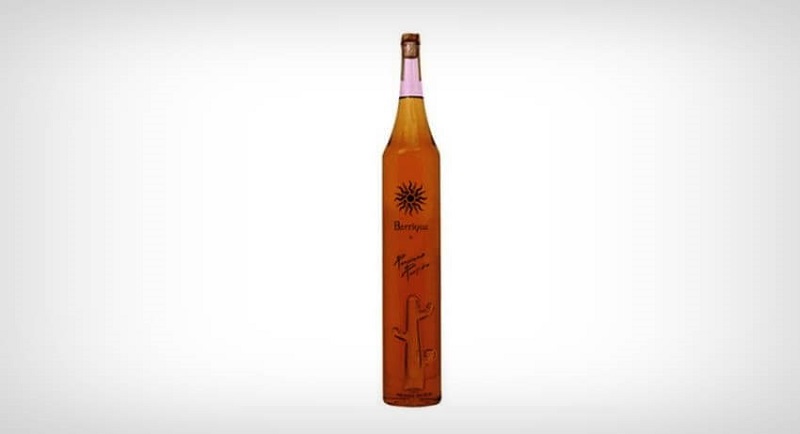 Unlike previous tequilas that are distilled and cured through traditional processes, this one is made using a chemical process. This refines and separates the tequila to obtain the highest possible quality. Tequila is aged in small French oak barrels for about a year and then stored in artisanal, hand-blown glass bottles. It is a vintage with an intense flavor, amber in color and very difficult to find.
1800 Collection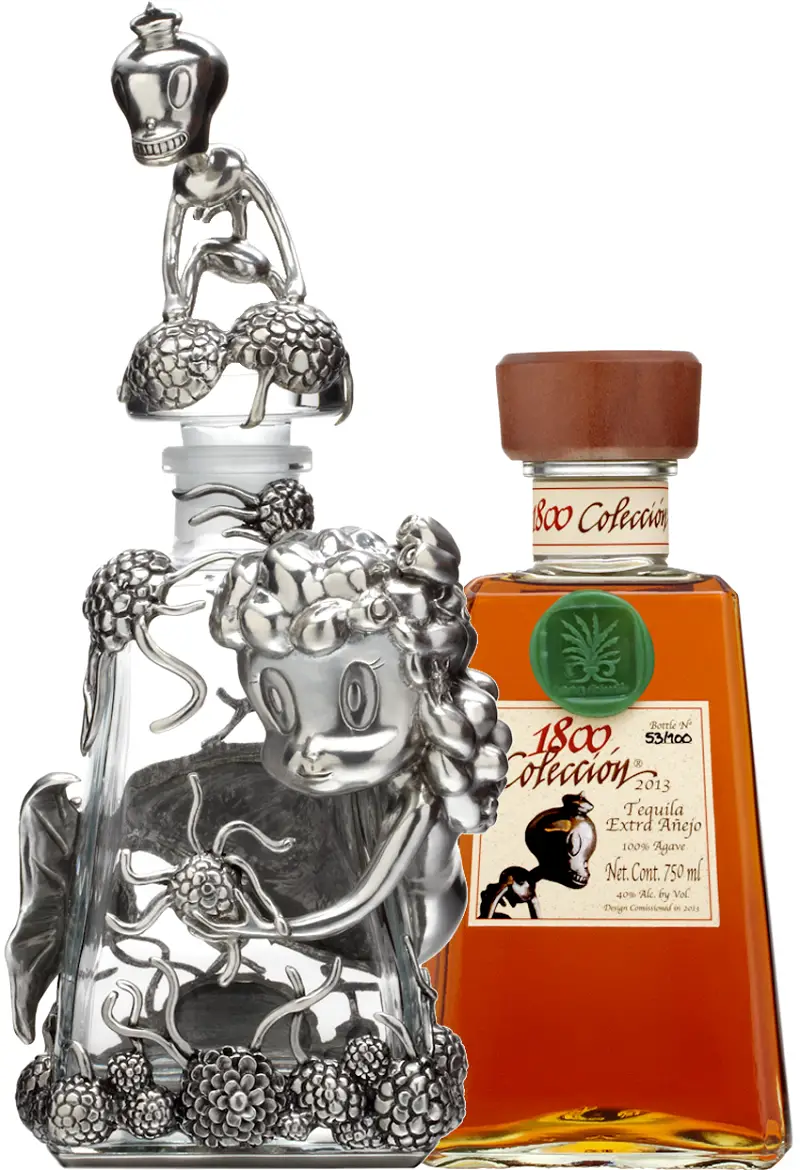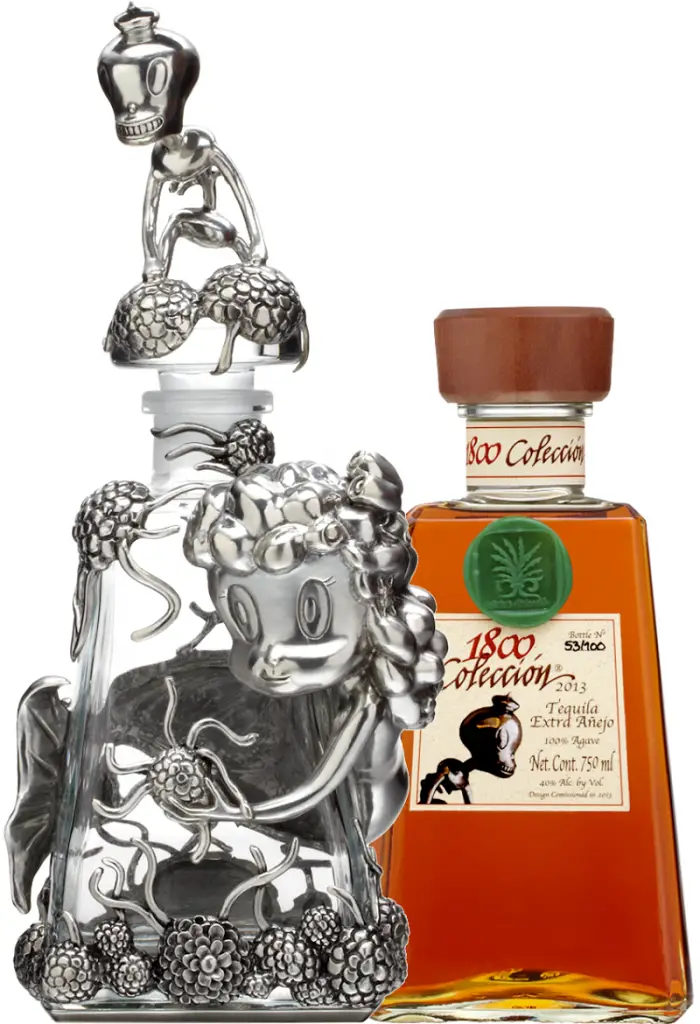 This brand takes its name from the year that tequila was supposedly born. It is produced by Luis Yerenas, a branch of the famous Cuervo brand. To obtain a distinctive flavor, the contents are distilled twice inside oak containers.
Casa Dragones Gabriel Orozco Special Edition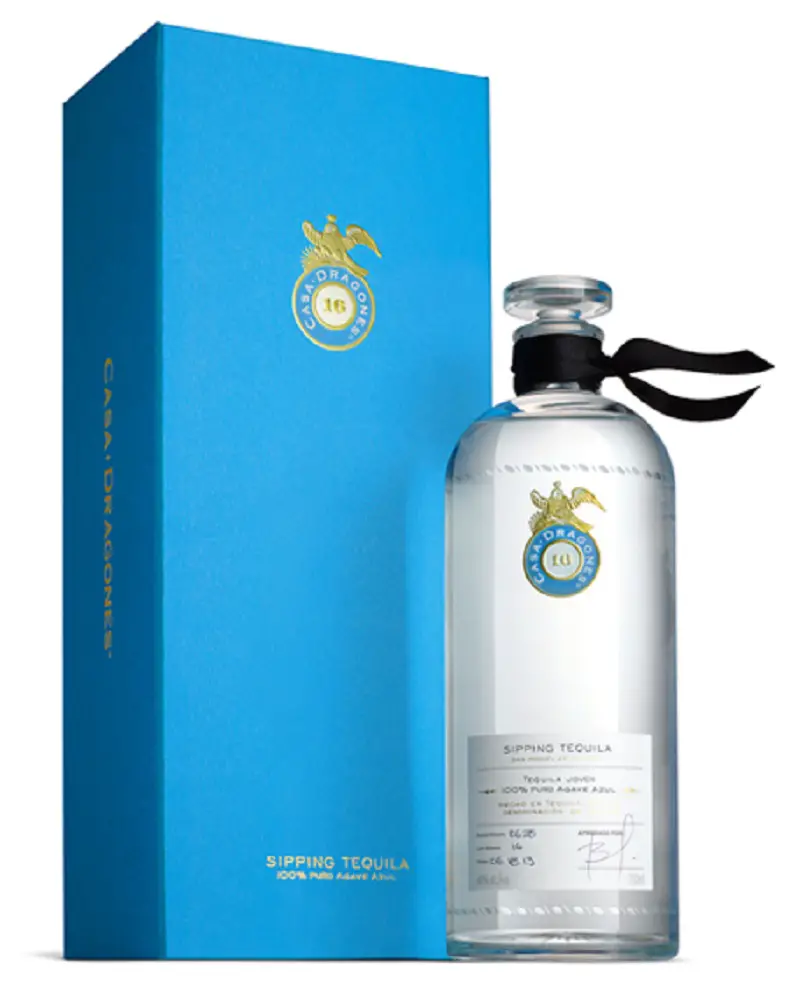 This tequila is made with 100 percent blue agave, which results in a light flavor, which is then flavored with vanilla and other spices. The bottle is handmade and it highlights the traditional Mexican technique of engraving 'pepita'. Each of the bottles is numbered and signed, a detail that makes it a collector's tequila.
Extra Añejo Clase Azul (Ultra)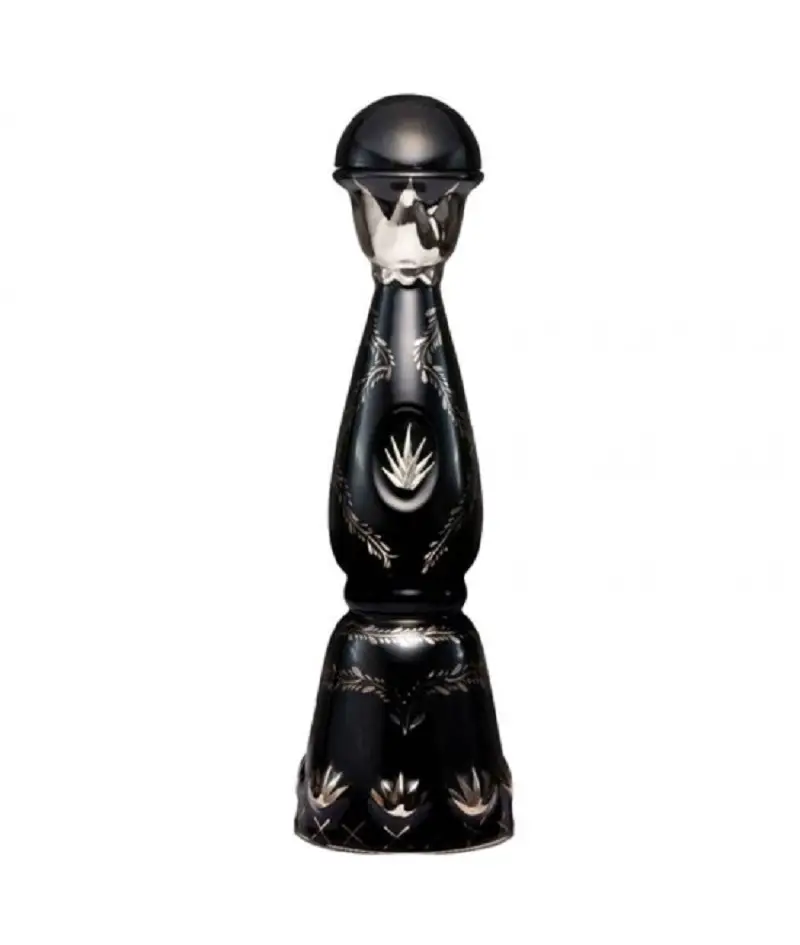 Recently, Clase Azul celebrated fifteen years of operation and to celebrate it, the founder, Arturo Lomeli, had a new bottle idea. It included the inlay of 24 karat gold and precious stones.