Swans are considered a symbol of love and fidelity throughout life. These are large and beautiful birds with white or black plumage and slender necks, which live most of their life in the water. Here are the best swan tattoos for men!
Regular Swan Tattoo Designs
Their image has been immortalized through time in different ways. Countless artistic representations have taken over the elegance of this bird, such as the renowned classical ballet piece Swan Lake, the intense film The Black Swan or Dalí's interesting surrealism image, Swans reflecting Elephants. And, speaking of artistic representations, in the world of tattoos swans are also protagonists.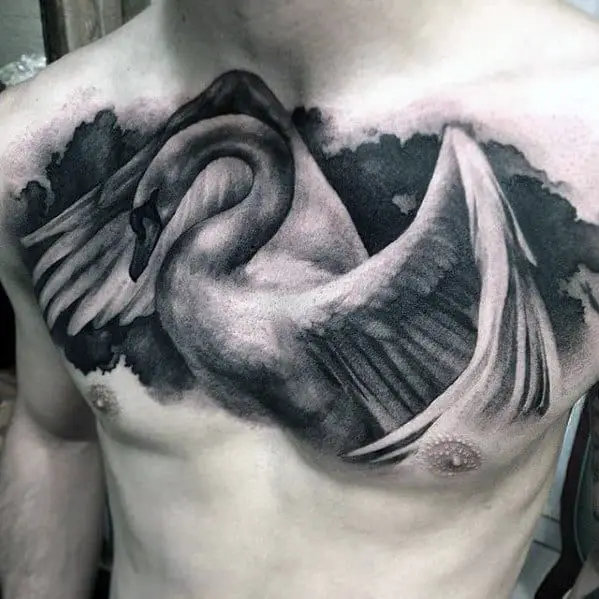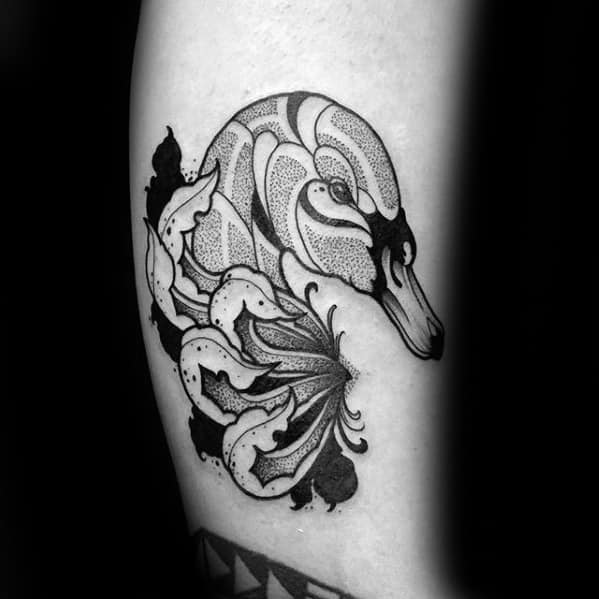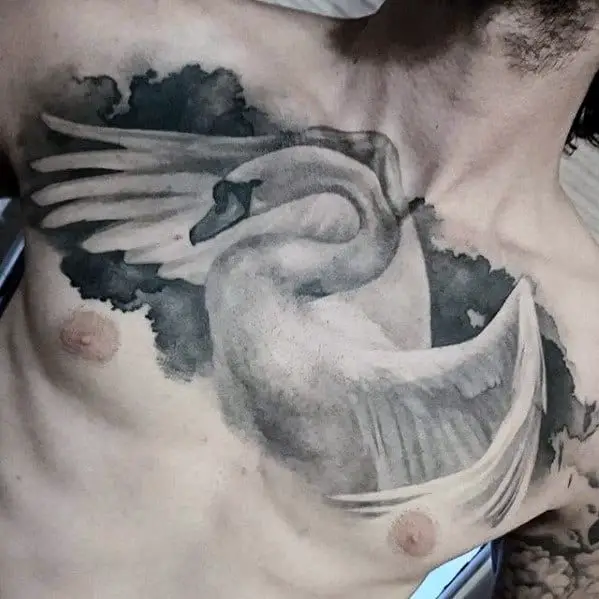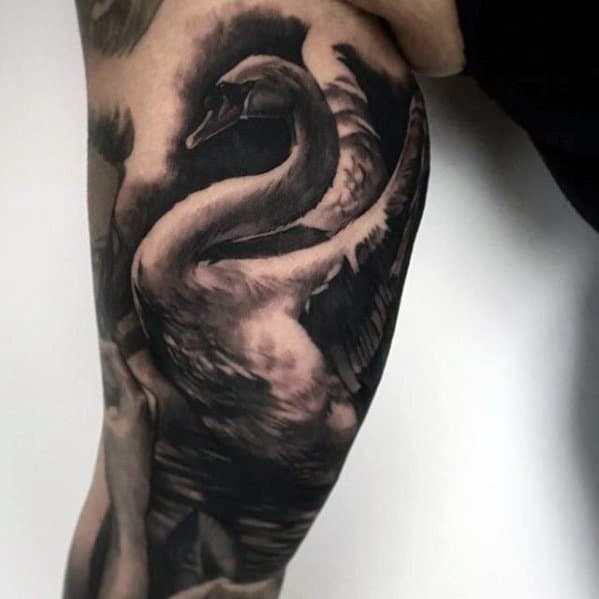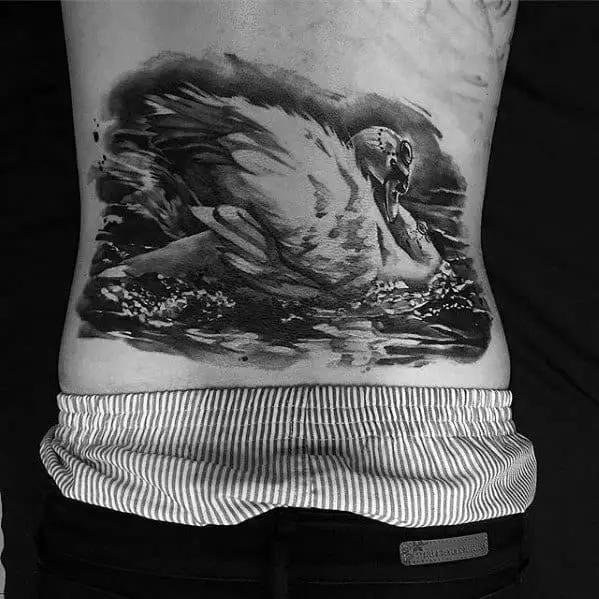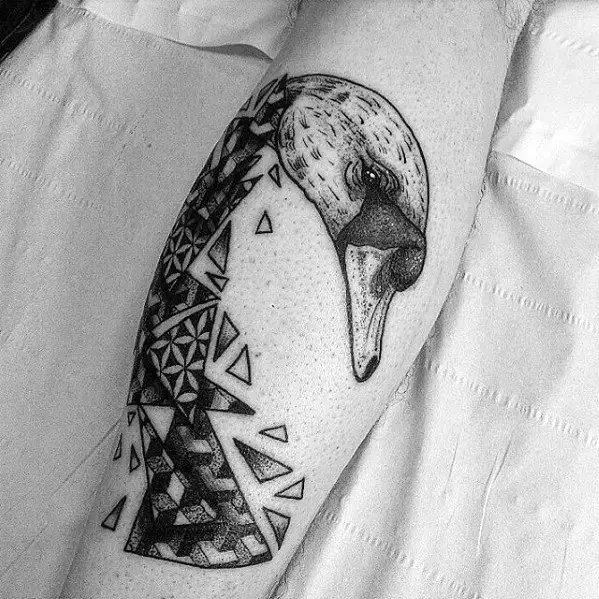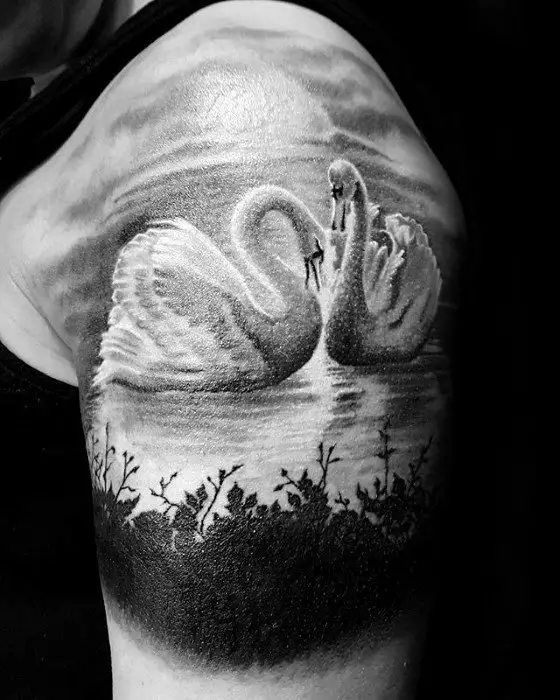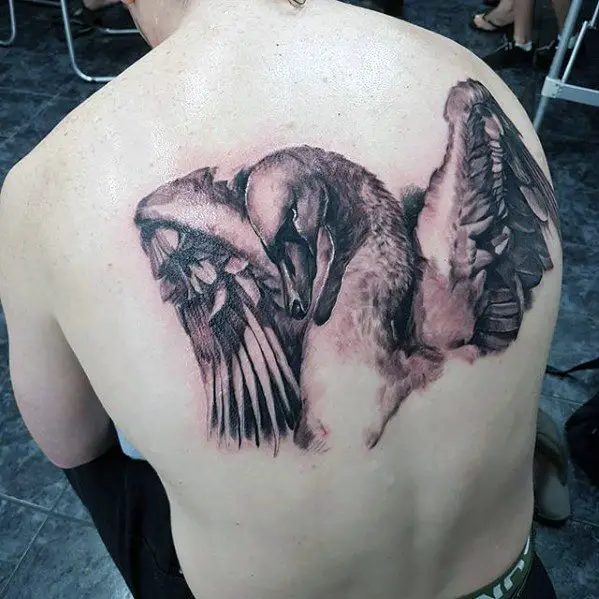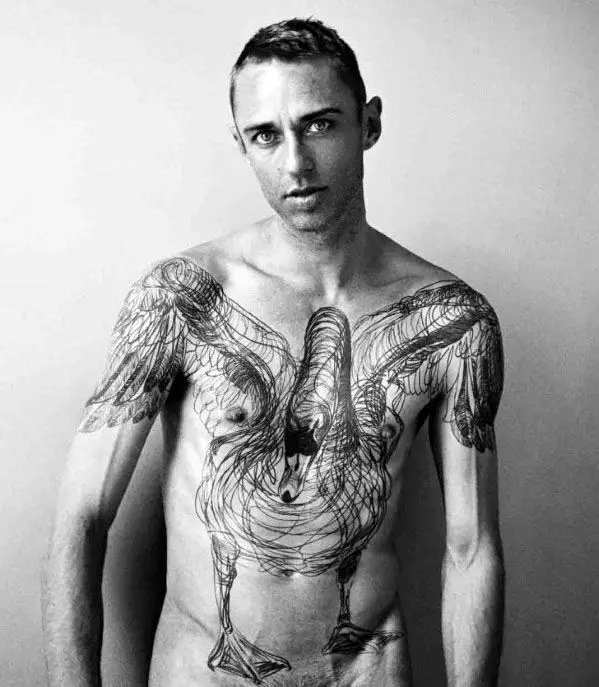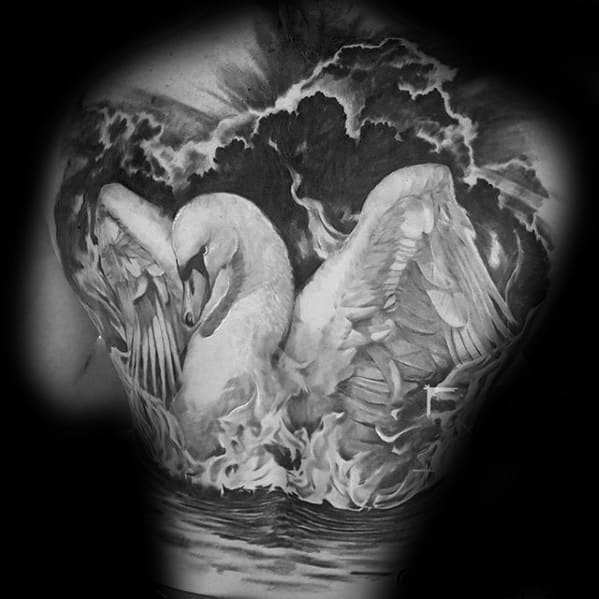 Colourful Swan Tattoo Designs
One of the outstanding characteristics of cinemas is their size, females can weigh between 5 to 8 kilos and males 8 to 10 kilos. Despite its great weight, it is rewarded with enormous wings, which can reach 2.4 meters in wingspan, allowing them to fly without inconvenience. They belong to the genus Cygnus which comprises 7 different species, which are common in Europe, Asia and part of Australia.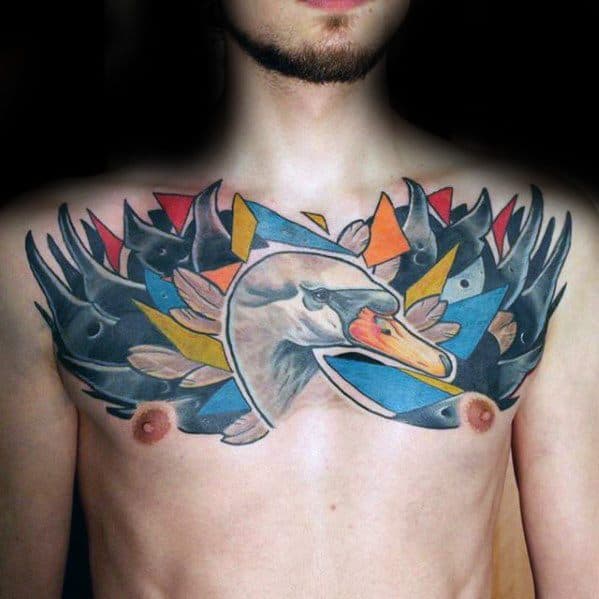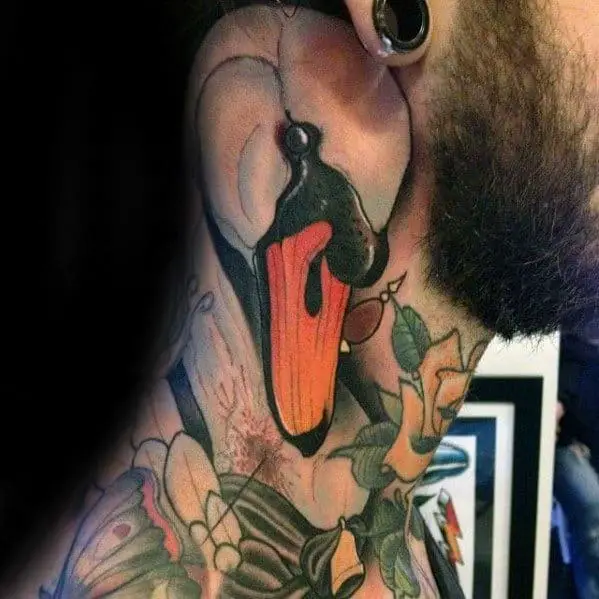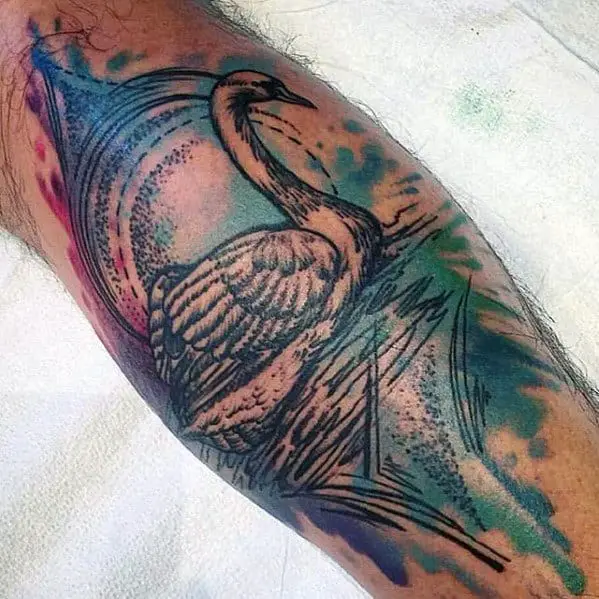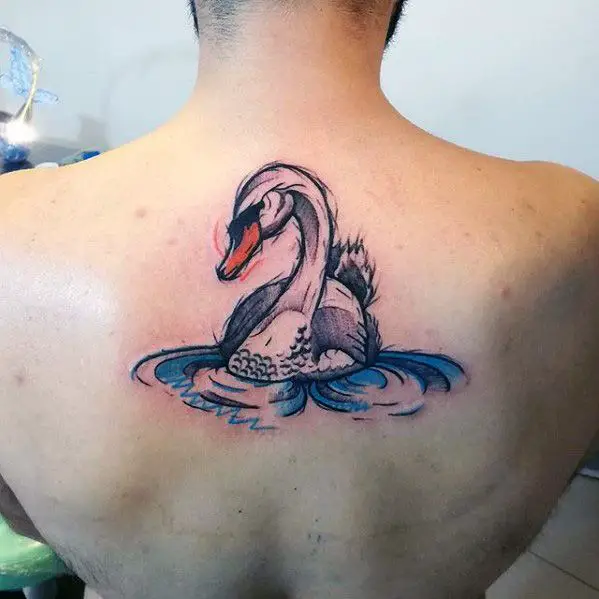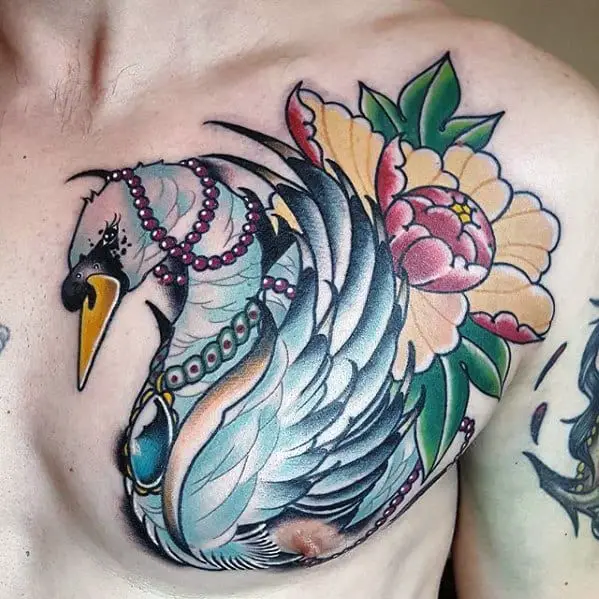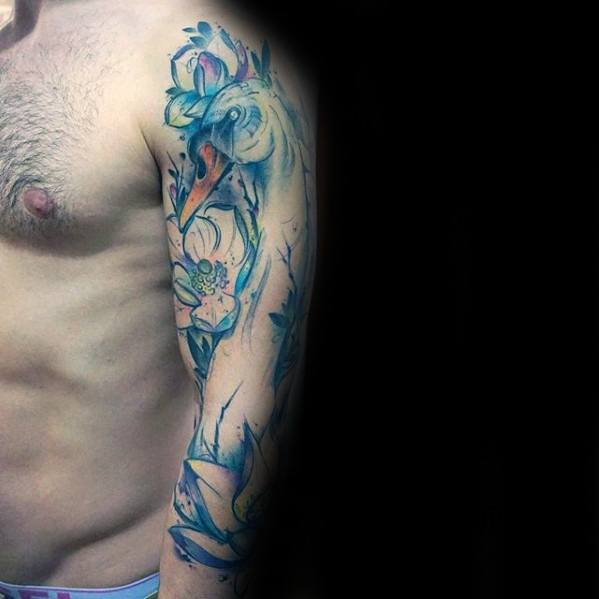 Creepy and Black Swan Tattoo Designs
These wild birds are strongly territorial, it can be found in colonies of up to 50 pairs. During their life they practice fidelity and monogamy; After finding a partner, they stay together until one of the two dies, which is why they are the quintessential symbol of romanticism.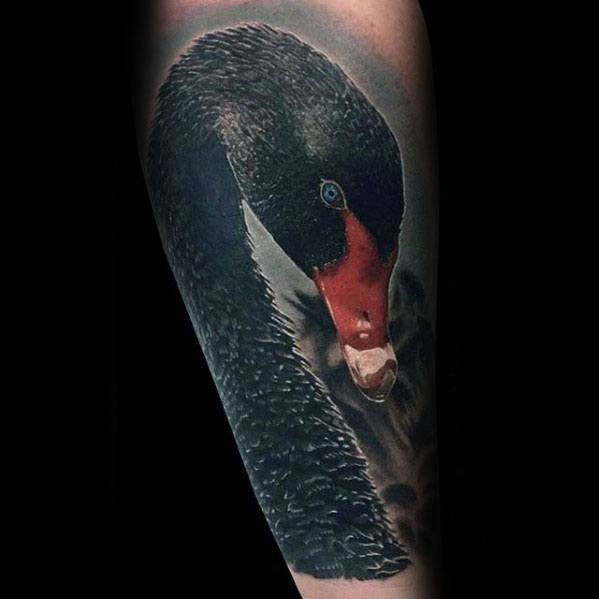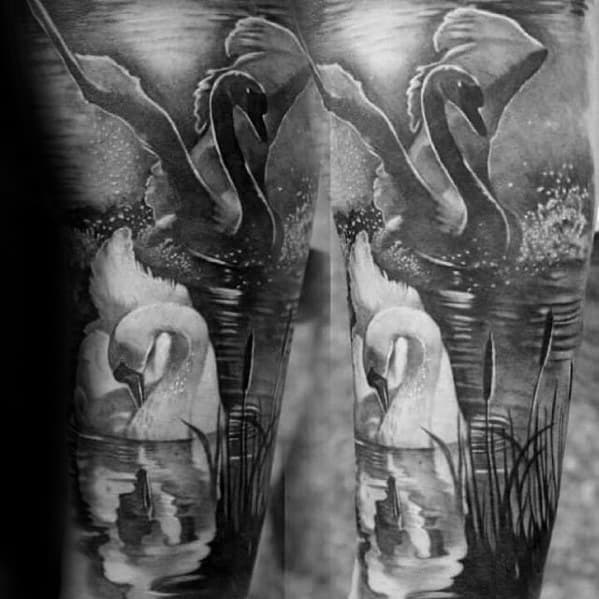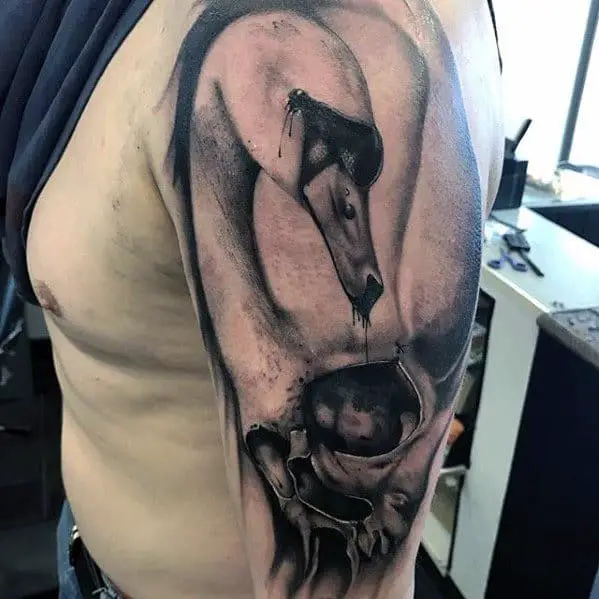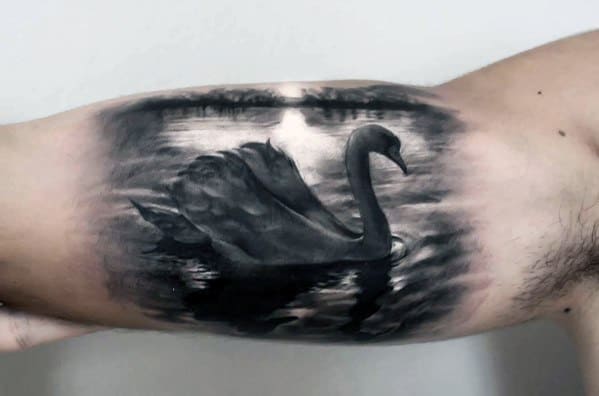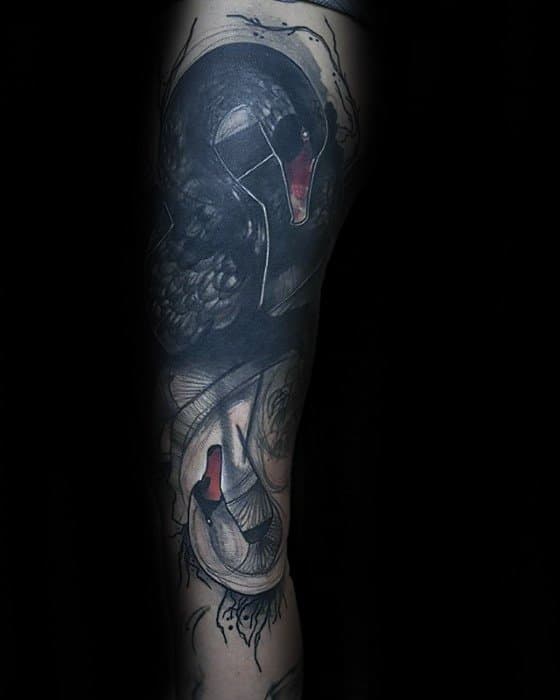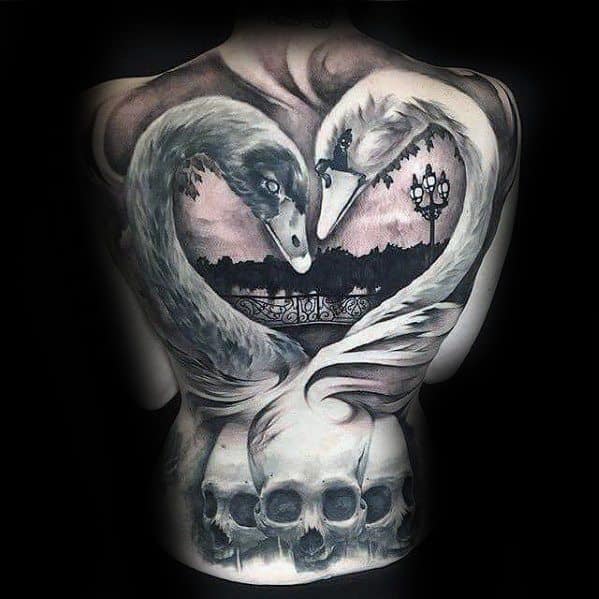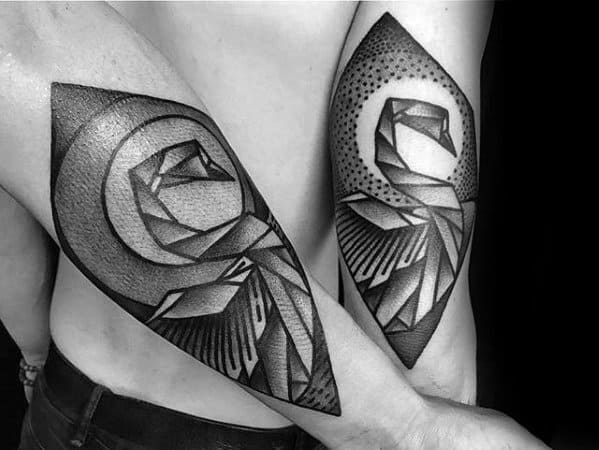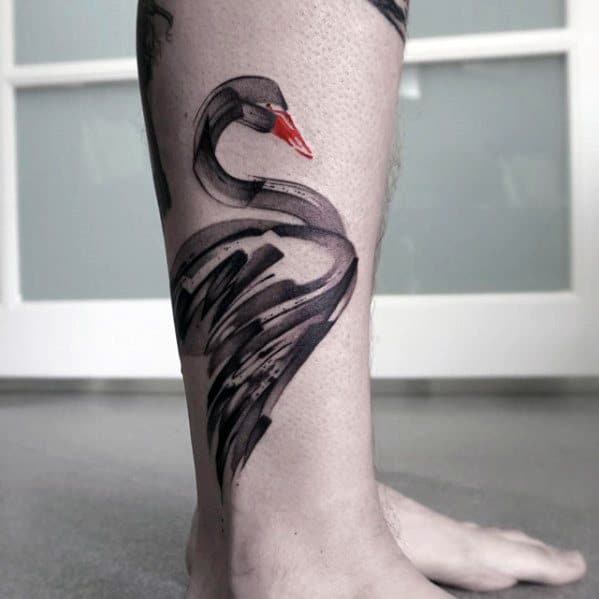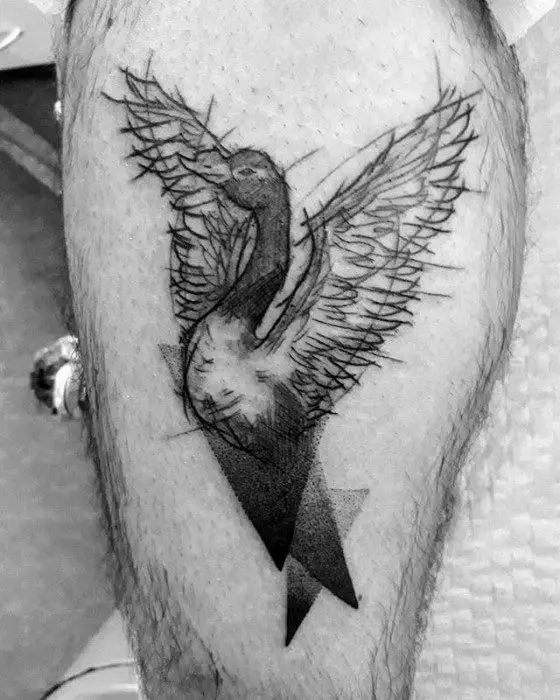 Swan Tattoos for Men FAQs
1. What's the meaning of swan tattoos?
The image of the swan is synonymous with elegance, purity, love, fidelity and serenity. Thanks to these characteristics, he has starred in legends, stories, artistic expressions that are part of popular knowledge. If we remember the story of the "ugly duckling", that poor duckling that nobody wanted because he was very ugly for the rest of the animals, when he grows up he becomes a beautiful swan and finds his place in the world. The swan is a symbol of development and growth, that we all need to find where we belong. And of course, it is a symbol of beauty.
2. What are the most popular swan tattoo types?
Swans tattoos can be made in infinite ways, techniques such as realism, watercolor, geometric, new school and even in Japanese style can be used. Wearing this animal as a symbol on the body is a trend that does not seem to end, with women being the ones who most request it.