Singapore is a unique country in the sense that it's the only island city-state in the world and its beauty derives from its incredible structures and islands.
It is a perfect mix of advanced civilization with futuristic buildings and nature with gorgeous parks and world known beaches. People also describe it as the crossroads of cultures, with elements of both Indian and Eastern Asian culture.
In our opinion the futuristic skyline of Singapore that makes up its landscape is also worth being part of a fairy tale.
What is your opinion on Singapore fellow lazy penguins?
10. Merlion Park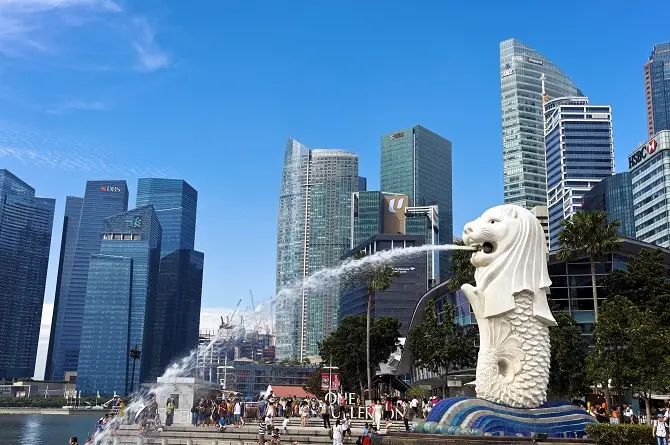 Source: Link
Taking a walk around the bay of the city you will be able to enjoy incredible views and also, you will reach one of the best known places. The Merlion is a statue that will surprise you, it is half a fish and half a lion and it measures more or less 9 meters high. It is dedicated to fishermen who previously lived in the city. An image that is seen throughout the city is that of MERLION: half fish and half lion, and is the symbol of Singapore. And in Merlion Park there is a statue of this singular figure pouring water from his mouth into the bay. No matter what time or day you go, surely you will find tourists taking pictures with the jet of water and doing the funniest poses. We arrived drenched because, once again, halfway there it started to rain. So, our typical photo with Merlion is drenched, as if we had passed under the stream of water. So again we looked for a roof to take refuge in and while we bought an umbrella, because the forecast said that the weather would remain the same. At sunset, this area is transformed. Behind Merlion, you can see the Singapore skyline come to life with the lights on, and across the bay, the Marina Bay Sands in all its glory. So you know, if you are going to visit Merlion, wait until it gets dark so you can enjoy these views. We skirted the entire bay walking along the Esplanade, obviously taking a thousand photos and enjoying every second of what we were seeing. In the park you will find two Merlion statues, one large and one small. The large statue spits water into the bay and is the most famous. Along with the large statue of Merlion (8.6 meters tall and 70 tons), lots of tourists flock to take one of the typical photos of Singapore. Rare is the traveler who does not take a photo underwater as a memory that the curious cat expels. The best time to visit Merlion Park is when Singapore dresses up at nightfall. The image of the Singapore skyscrapers illuminated with Merlion in front will become the postcard that will appear in your mind every time you think of the city.
9. Singapore Flyer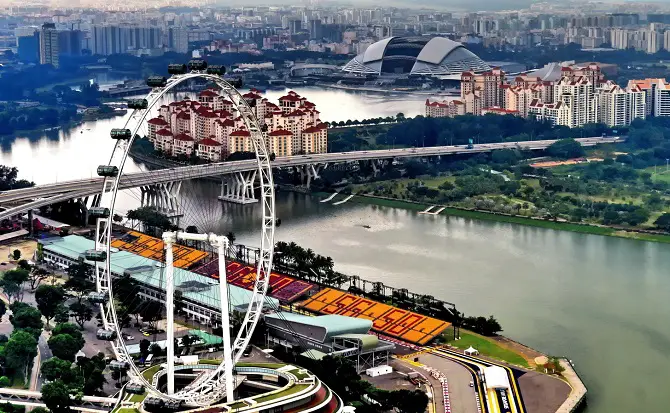 Source: Link
8. Buddha Tooth Relic Temple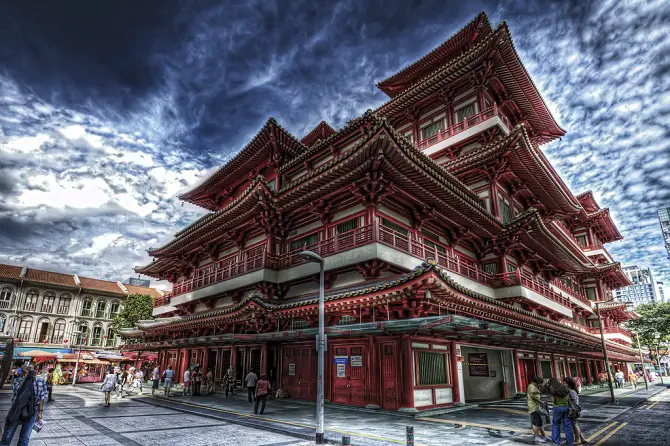 Source: Link
7. Supertree Grove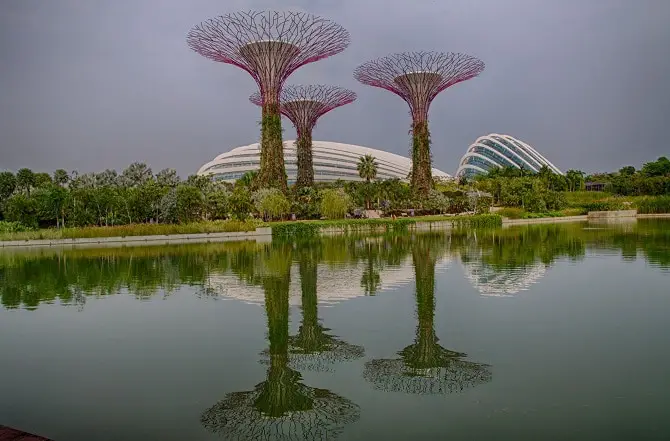 Source: Link
6. Arab Street
Source: Link
5. Sentosa Island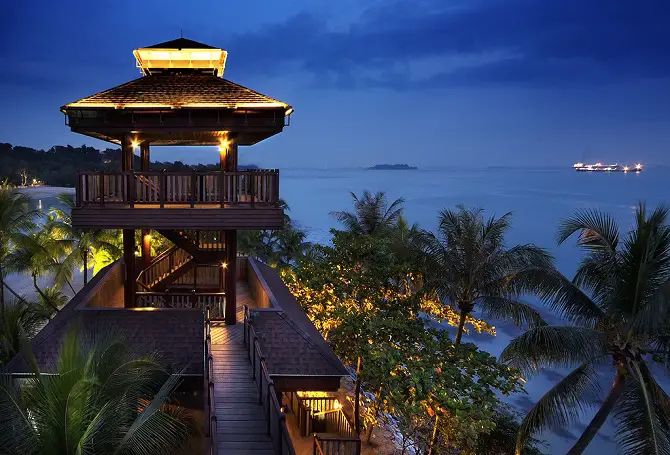 Source: Link
4. Marina Bay Sands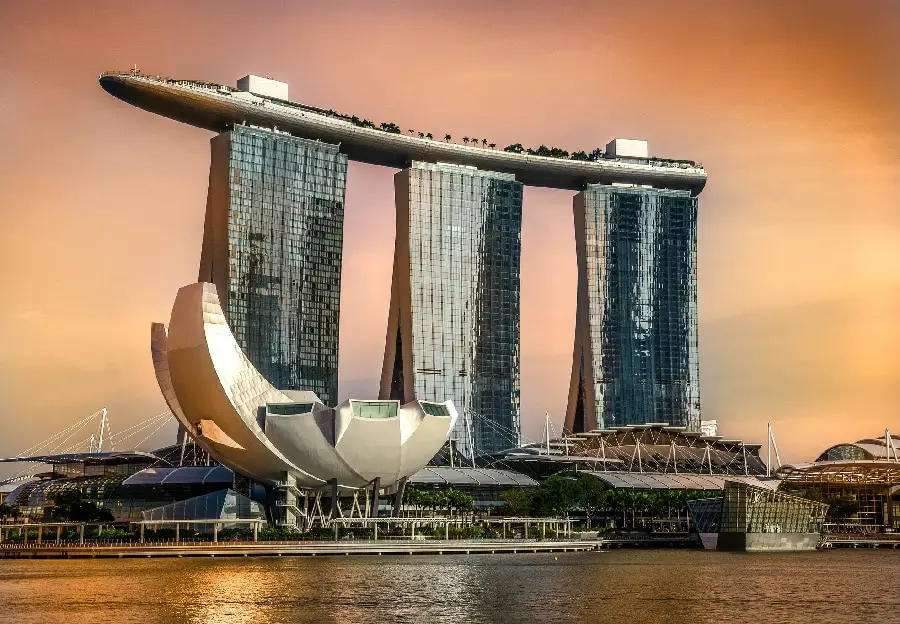 Source: Link
3. Fort Canning Park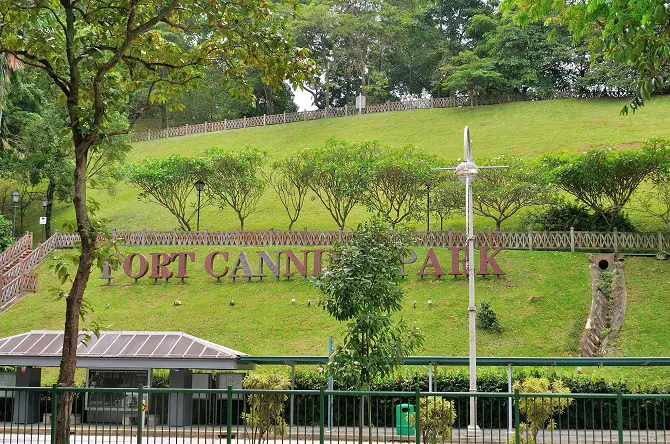 Source: Link
2. Botanic Gardens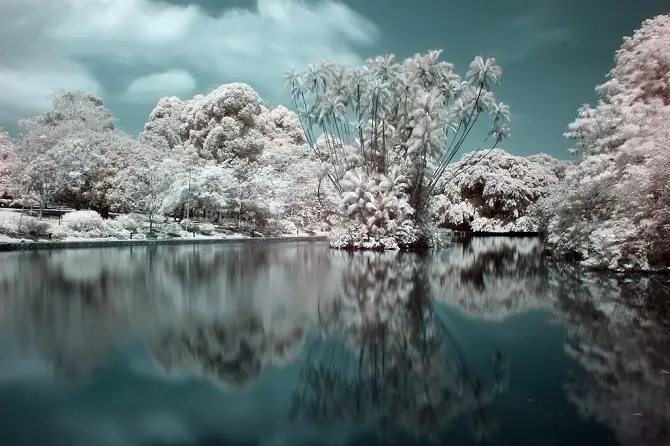 Source: Link
1. Jurong Bird Park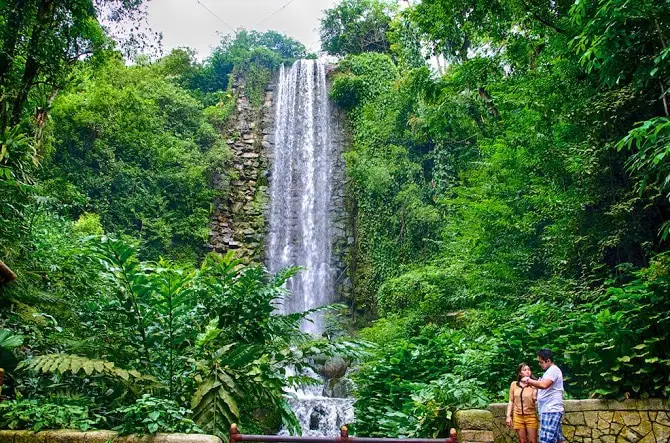 Source: Link
You Will Definitely Love these Photos:► 10 Places in Malaysia That Look Like They've Been Taken Out Of Fairy Tales – The Top 10 Most Beautiful Infinity Pools In The World