If you're a keen gardener, you've probably been considering putting up a small greenhouse for some time. Especially when you have more plants for which you want to create an ideal atmosphere, a greenhouse can help you achieve that. This is the best way to control temperature and humidity, and build your preferred microclimate.  
Building a small greenhouse from scratch isn't impossible when you know the right steps to take. Your ultimate goal should be to create one that has a good design, appropriate shape and size,  receives sufficient light, and has good ventilation. This way, you won't have a hard time growing plants or crops all year long!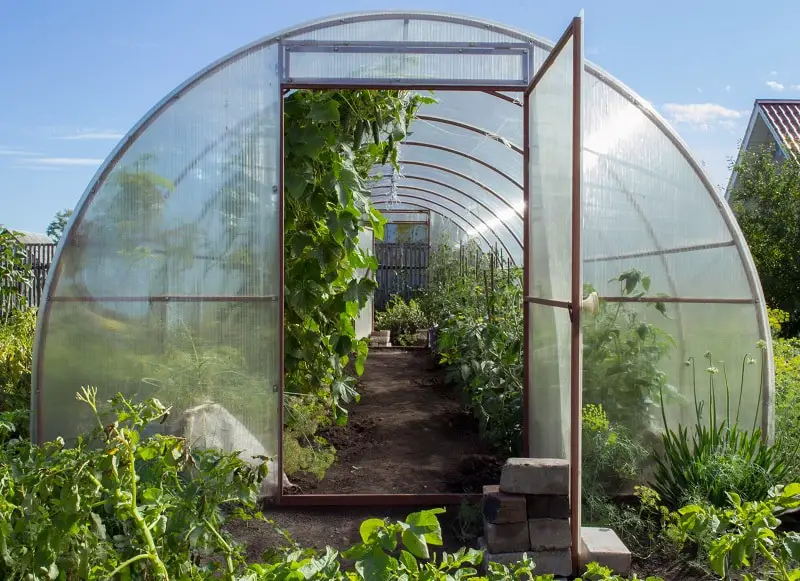 Here are some tips that you can follow when building a small greenhouse:
Decide On The Materials  
Choosing the materials for your greenhouse is one of the first things to consider as they're some of the structure's most important aspects. Thus, you need to take into account factors such as sturdiness and longevity, alongside your budget, when shopping for such materials.  
Here are some viable material options for your greenhouse:
Small Aluminium Greenhouses  
To keep the costs down and for a lightweight structure, an aluminium greenhouse is going to be best. You can customize it when buying online (such as here: https://www.swgreenhouses.co.uk/), allowing you to choose between glass and polycarbonate glazing, as well as choosing from different door configurations and roof vent systems.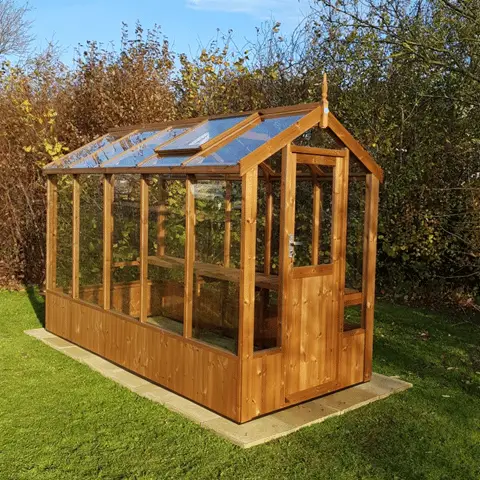 Steel Structure Greenhouses
Anyone who decides to make use of steel for their greenhouse can earn some advantages. For instance, it's easy and convenient to set up, so you don't need to hire a whole team of workers to build it from scratch. There are steel kits sold in the market today that allow homeowners to do the installation by themselves.
Because steel greenhouses are more stable, they provide superior protection for vegetables, fruits, and other crops. Also, the steel frames are sturdy, so they can withstand harsh weather conditions like wind.
Greenhouses are traditionally constructed with wooden frames. Despite their affordability and ease of maintenance, they're quite heavy. However, if your top priorities are longevity and sturdiness, choosing wood for your frame will ensure it lasts for many years.
These are some of the common materials used for covering greenhouses, but you need to assess how frequently each one needs to be repaired so you can choose the right one.
Choose The Best Location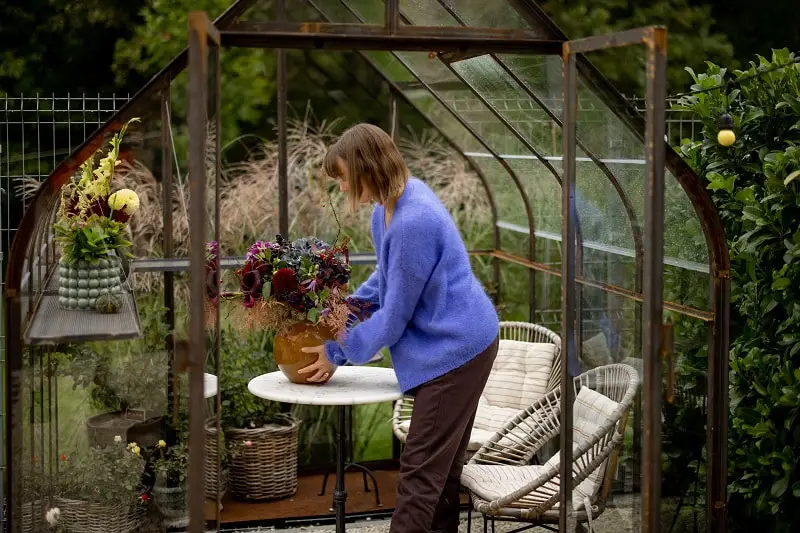 The location of your small greenhouse is the next important consideration to make. It should always be designed according to the site on which it'll be constructed. Consider your site's topography, the other nearby site resources, and, of course, the weather elements.  
A greenhouse should be installed in a sunny area on the south or southeast side of the house. However, you can choose the east side instead when your south area is already taken.  
Furthermore, picking the right greenhouse location requires consideration of light and shade. Wind direction should also be taken into account. It's usually best to build your greenhouse in a relatively sheltered location. Consider improving the site if it isn't sufficiently shaded.
Select The Best Roof Option  
A greenhouse roof can be made from different materials. These include glass, polyethylene film, acrylic or polycarbonate double-layered panels, and fiberglass panels or sheets. However, it's important to note that the roof should be able to match the type of greenhouse structure you're building. One thing that's common among all these roof options is that they're light-permeable. This feature ensures that the roof can provide enough light and heat for your crops or plants to grow.
By choosing the appropriate roof material, you can make sure that whatever you want to grow in the greenhouse is in its most ideal environment.
Ensure Proper Ventilation  
Ventilation is another key aspect for your greenhouse to be successful. This basically refers to proper airflow.
The summer months can be a little too hot for greenhouses, even in locations with cooler climates. Thus, when building your greenhouse, consider setting up doors from both sides. This can generate more air and keep the secluded place more ventilated.  
Aside from doors, consider roof vents, ventilation air systems, and other vent types. You may also consider installing a thermostat inside the greenhouse if it's necessary to control the cooling and heating temperature inside. This allows you to control the temperature better than relying upon external conditions.
Conclusion
There's no doubt that a greenhouse can improve your garden in more ways than one, and you'll be on the right track when building one if you consider all the tips above. Your plants or vegetables will surely grow healthily when you give them the best environment. Consider all the necessary factors mentioned, and you'll be able to design the best greenhouse for your needs.